Pick up the bun with the knit fabric circle and turn it upside down so you can see the knit fabric peek through the center of the bun. Grab your double threaded needle and secure the knit fabric to the bun. Be careful not to prick your finger! 😉 Sew back and forth a couple of time.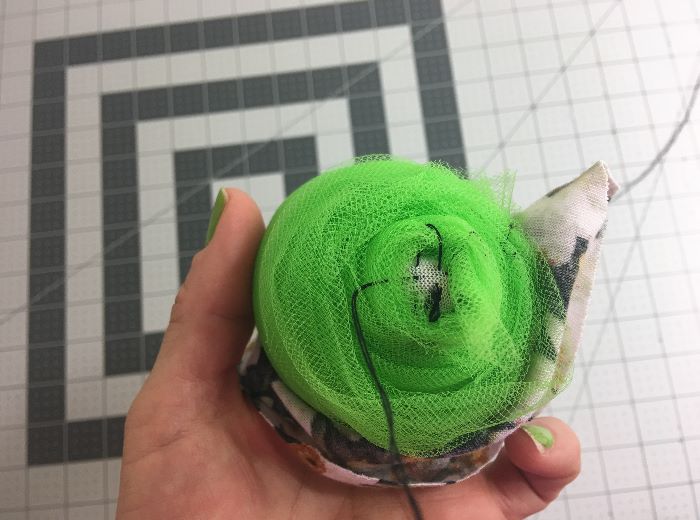 Now hand stitch all around the bun to squish it down some more. It should end up being about 1.5″ tall once fully sewn around it.
To continue with the tutorial please click on page 2 below!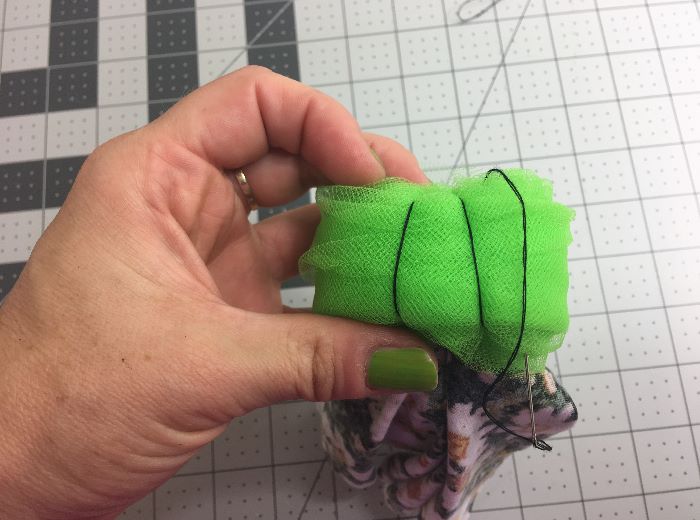 This is what you should have now.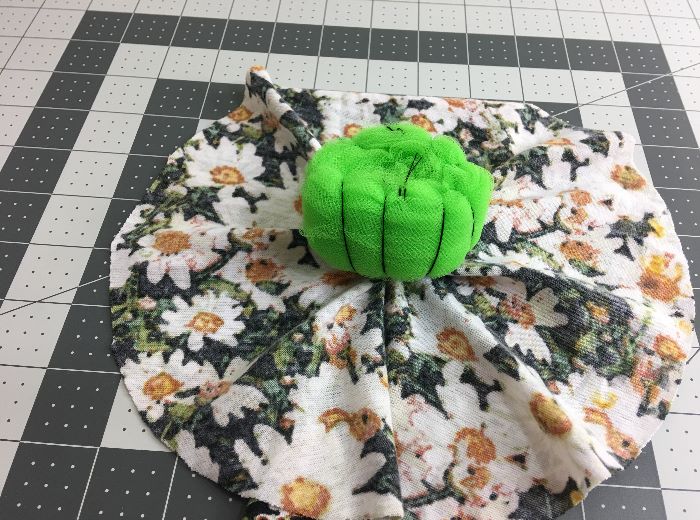 Pick up the knit fabric circle by the outer edge and fold up and over the bun.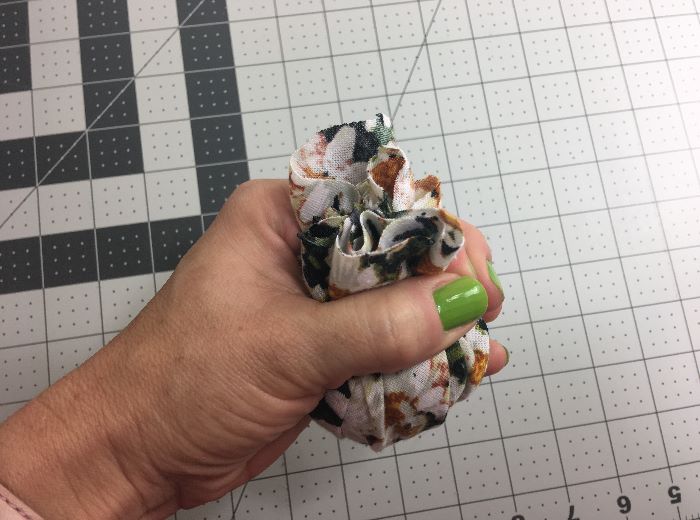 You should have about 1″ of knit fabric past the bun, if it's more, trim it off. No need to measure, just be sure to leave at least an inch of knit fabric edge.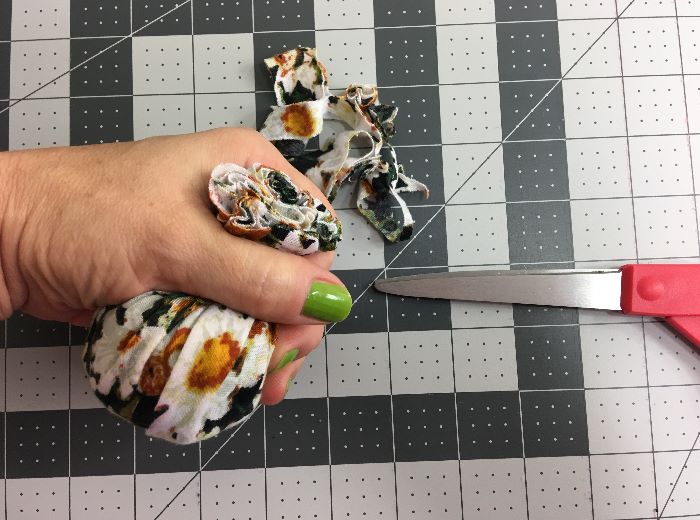 Gently push the knit fabric edge into the bun center as much as possible. There should be no looks folds around the bun and the fabric should sit snug around it.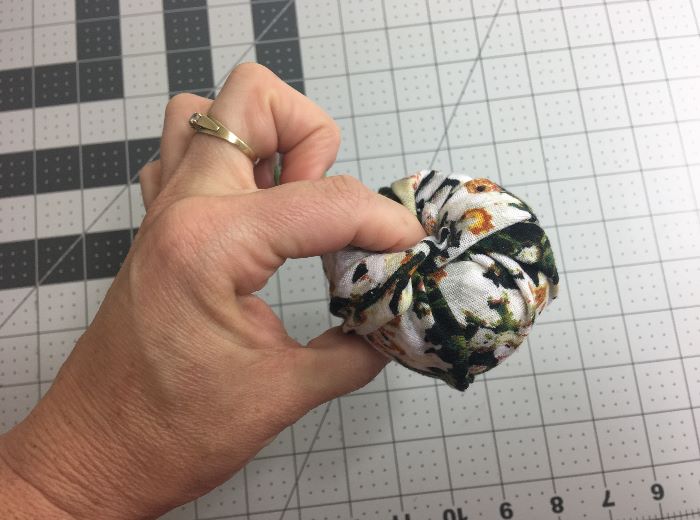 Secure this area with about 10 stitches back and forth, criss/crossing over the center.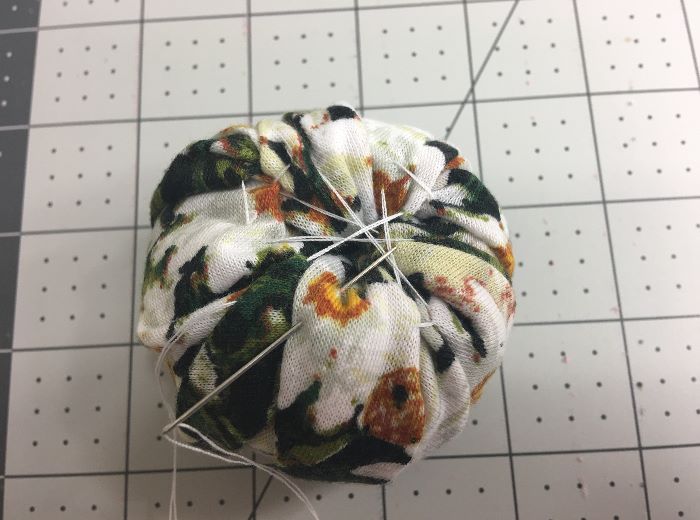 You may now rearrange the folds on the bun's top. Get your beanie ready, of course without the bow.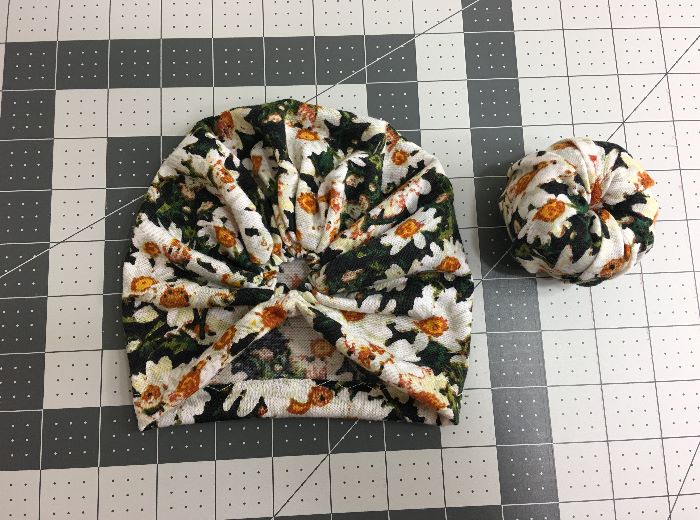 Place the bun onto the beanie's gathering opening.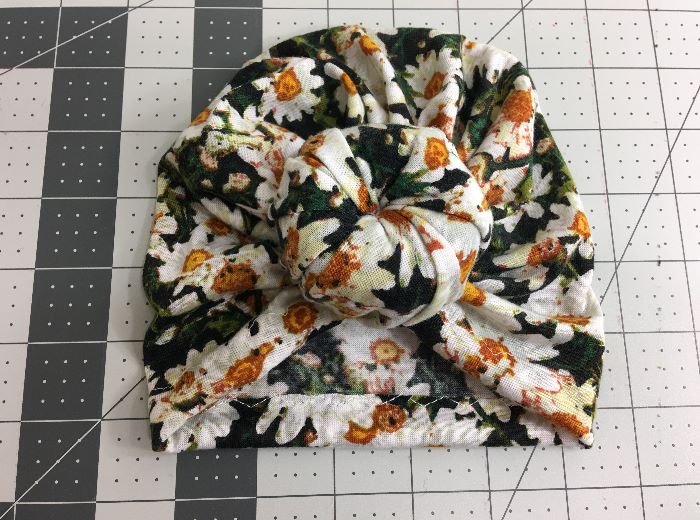 Carefully lift both up and hand stitch the bun to the beanie, all the way around. This process will take a good 5 minutes.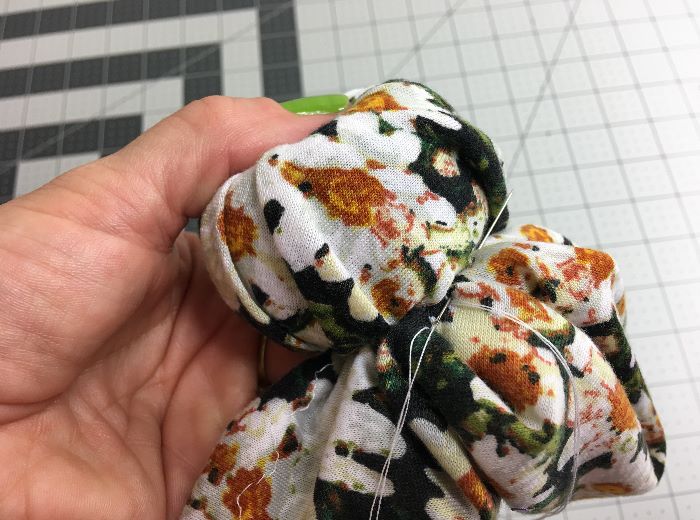 This is how the beanie looks like from the inside. We'll cover that in a bit!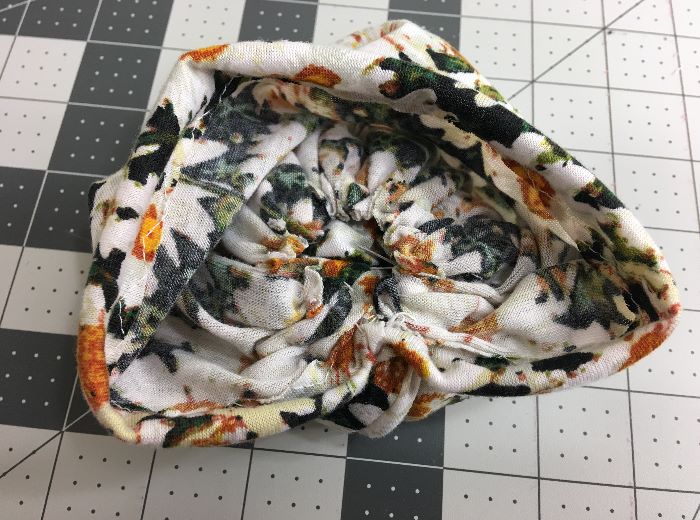 Pin the felt circle to the inside of the beanie to cover the gathered area.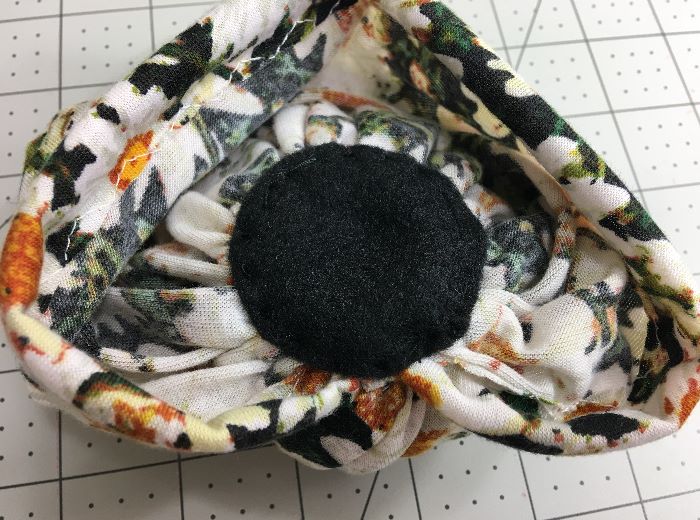 With a matching thread, stitch the felt circle to the beanie.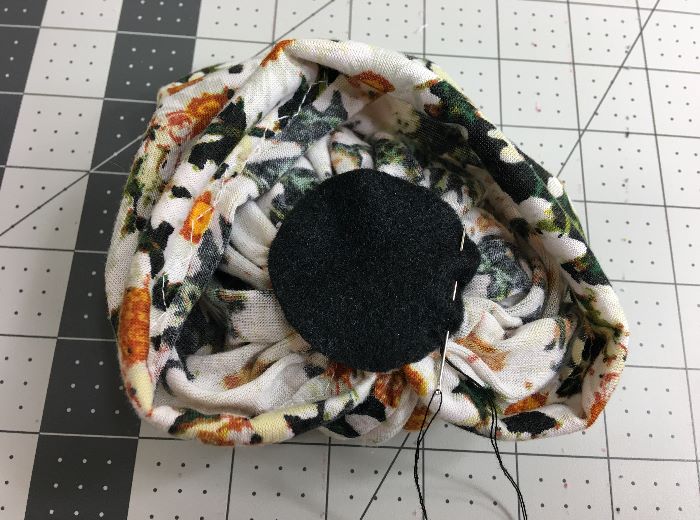 And our knotted bun turban beanie is done and ready to be worn! I made this fun beanie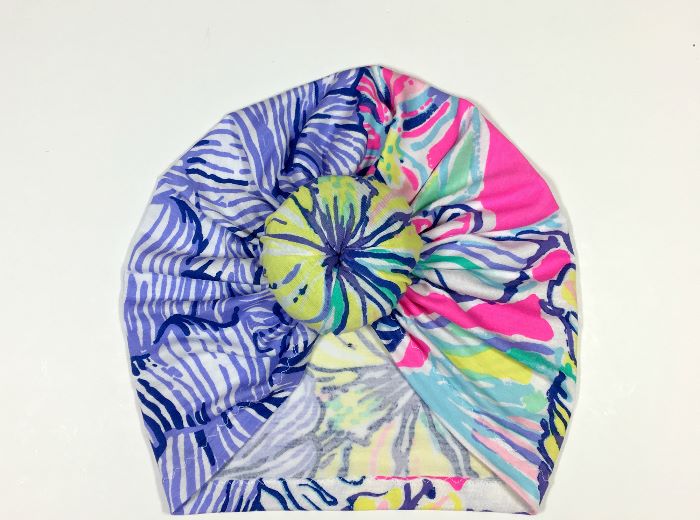 This fun knit fabric is also from Girl Charlee! I had to make myself a matching tee! I used my "favorite tee copy method" tutorial for this!