How to sew a t-shirt without a pattern? If you plan to recreate a simple t-shirt then it's actually super simple. Let me show how I recreated my daughter's favorite shirt by using it as a guide. 
How To Sew A T-Shirt Without A Pattern
Summer is for t-shirts, right? I love t-shirts and could live in them forever. My daughter does too. She loves the comfort of a soft tee over a blouse or other shirt. I don't blame her. If you have the perfect t-shirt pattern already, then go for it! If not, it's easy peasy to use a t-shirt as a pattern, a template actually. For this post I am snapping a few pictures along the way for you. Give it a try yourself!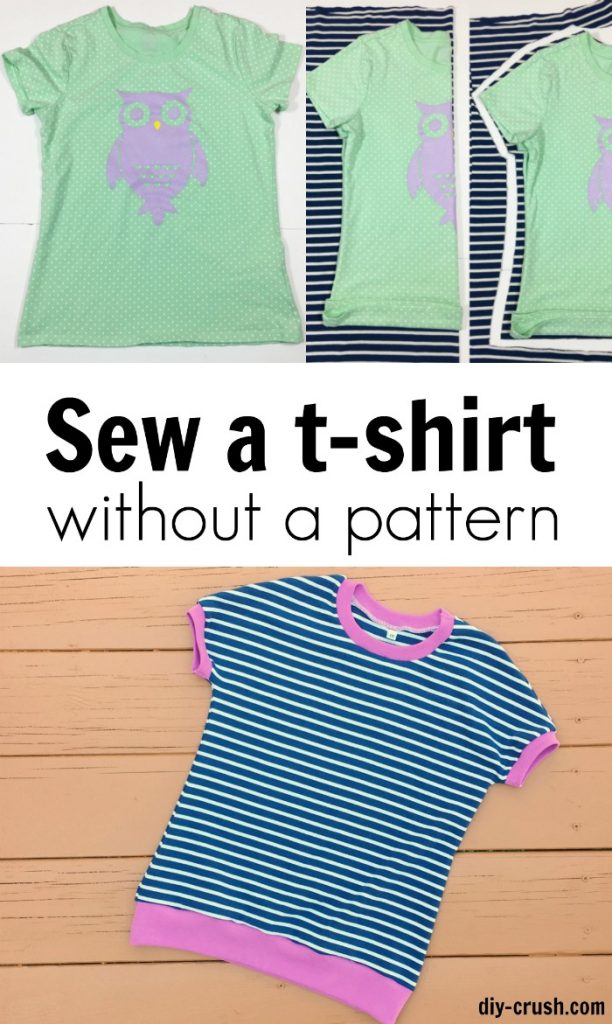 *This is a sponsored post by Organic Cotton Plus. They provided the shown fabric to me but my opinions are all mine. Please see full disclosure here.
I am thrilled to be working with one of my favorite fabric companies again, Organic Cotton Plus. They sell amazing organic knit fabric among other materials. I LOVE, LOVE, LOVE their knits! These two I picked for making the t-shirt recreation. The navy/natural stripe is a rib knit and measures 56″ wide and it comes as a tubular fabric. It's so soft!! And a bright pink rib knit which also measures 56″ wide. This color appears a bit more on the purple side to me than a bright pink. I love it though!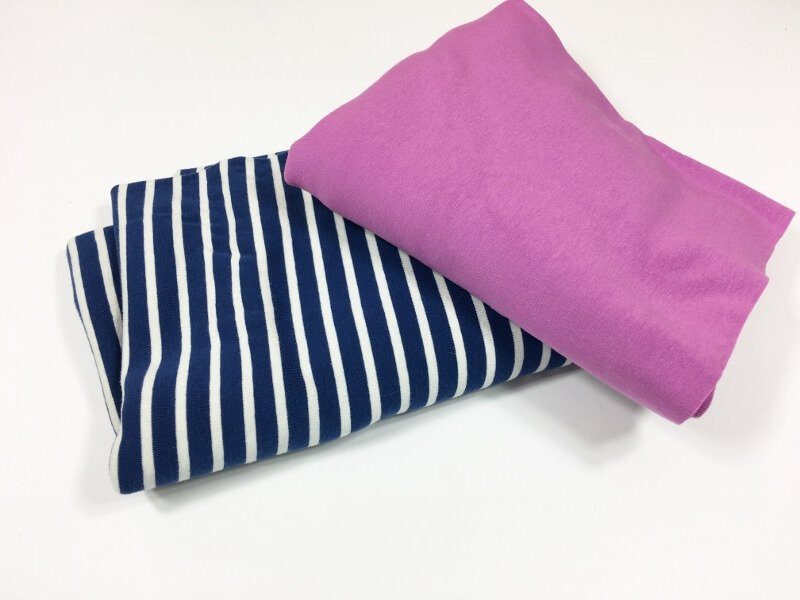 I decided to recreate this shirt a bit differently as the original t-shirt looks. I love the look of sleeves that are not sewn in. Basically, just extending the shirt a bit where the sleeves should go.
Check out where else I have used Organic Cotton Fabric on HERE (includes free pattern!)
Here is what I did:
After I washed and dried the knit fabric, I folded the striped fabric over sideways and placed the t-shirt which I folded in half, onto the fold.
I folded up the bottom hem of the t-shirt one inch because I wanted to add a waist band.
I cut around the t-shirt with a 3/8″ seam allowance, except on the neckline. That is where I also want to add a band and since the t-shirt had a band on it, I had to calculate that into my cutting.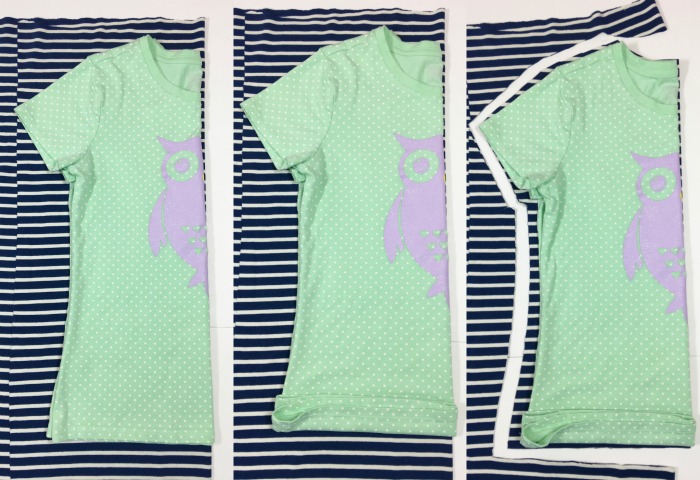 Next, I folded the striped fabric in half again and placed the first cut shirt piece onto the folded to mark the front neckline cut. Where I placed my scissors, I cut a slit into the fabric so I had a guide of where to keep cutting for the front neckline.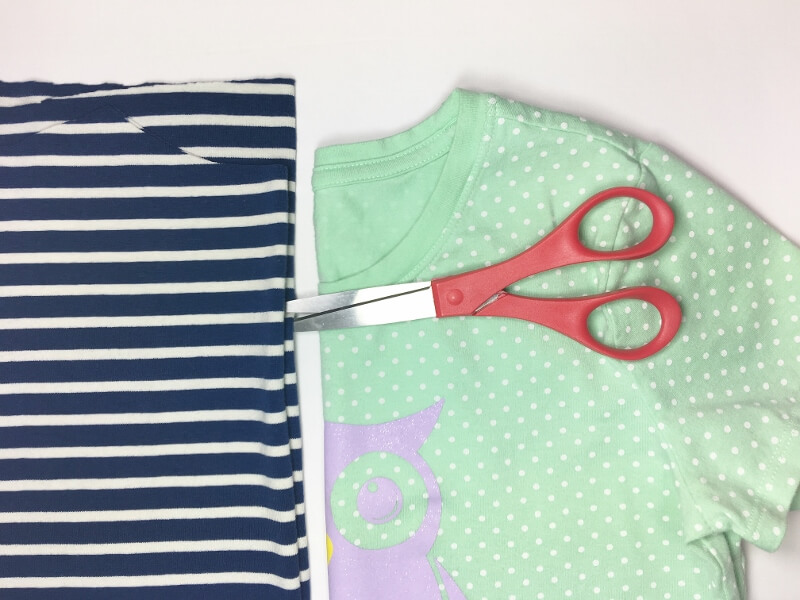 This is how my front neckline is cut out now. As you can see, it is a bit lower than the original neckline on the t-shirt. That is intentional because once I add the neckline band, it make up for the difference.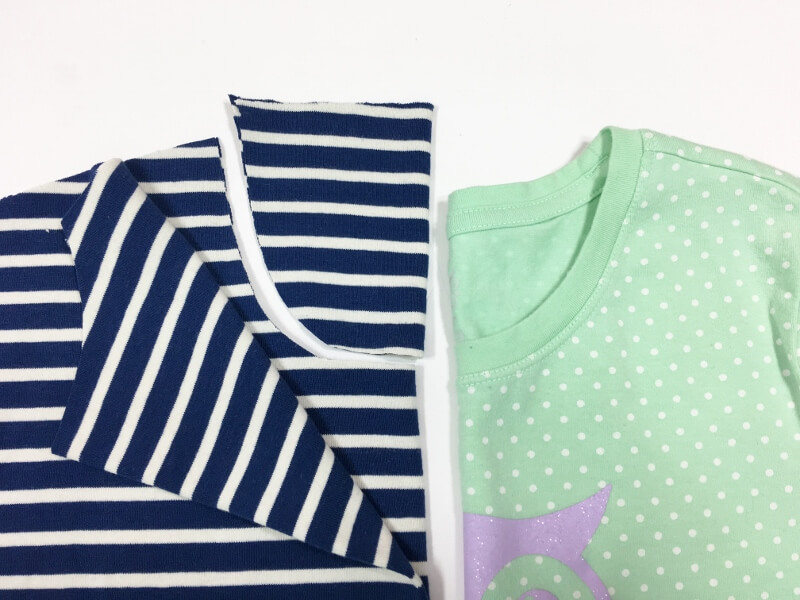 Here is my front shirt piece.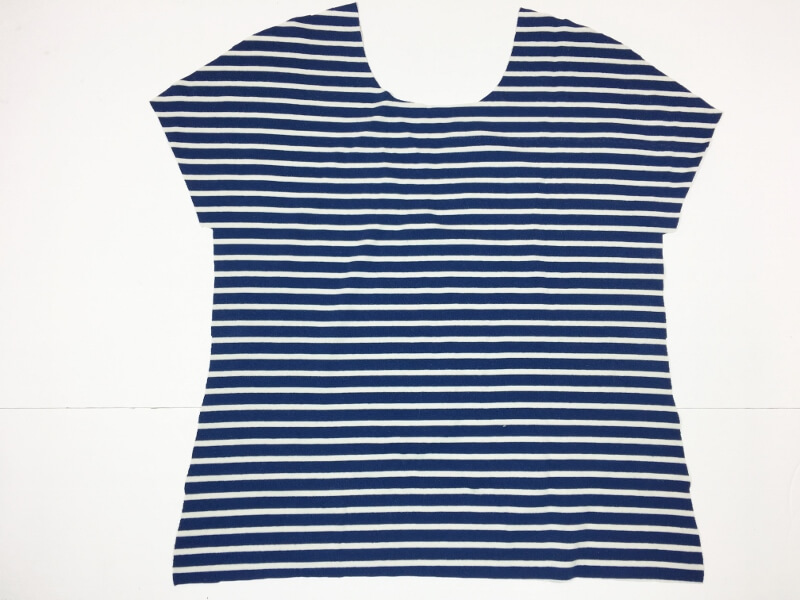 And here is my back shirt piece.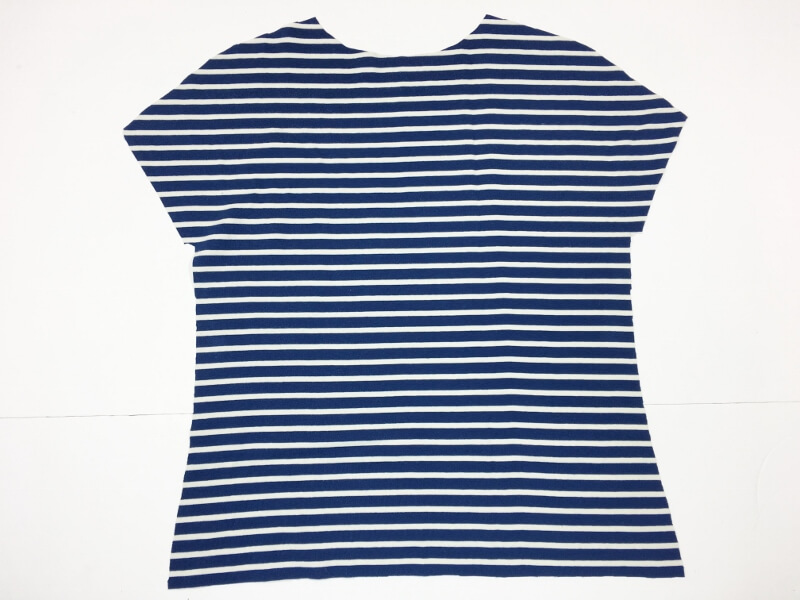 Next step is to sew one shoulder seam. I placed the two shirt pieces (with right sides together) and pinned, then sewed the right shoulder seam. I actually used my serger and sewed/overcasted in one step. I love that!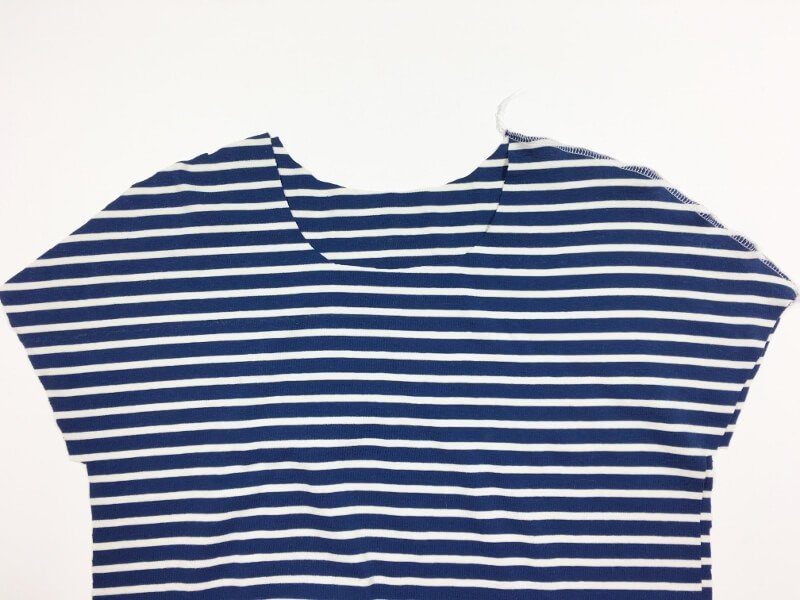 Then I spread out the shirt and measured the neckline with this handy bendable ruler. I only needed the approximate measurement as I always gauge the length of the neckband according to the material I'm using. The rib knit fabric is very stretchy so I knew I needed much less to sew the neck band on since stretch the fabric along the shirt neck line.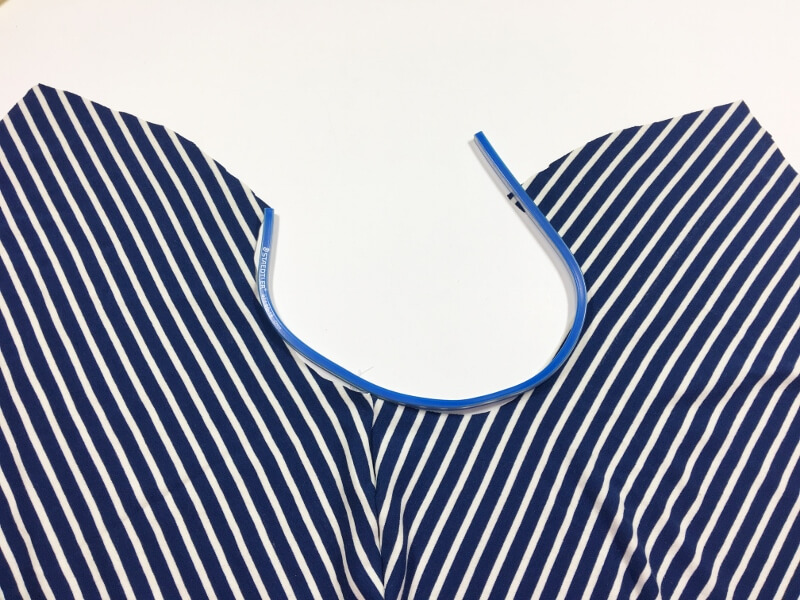 Here is my rib knit neck band which I cut to two inches wide.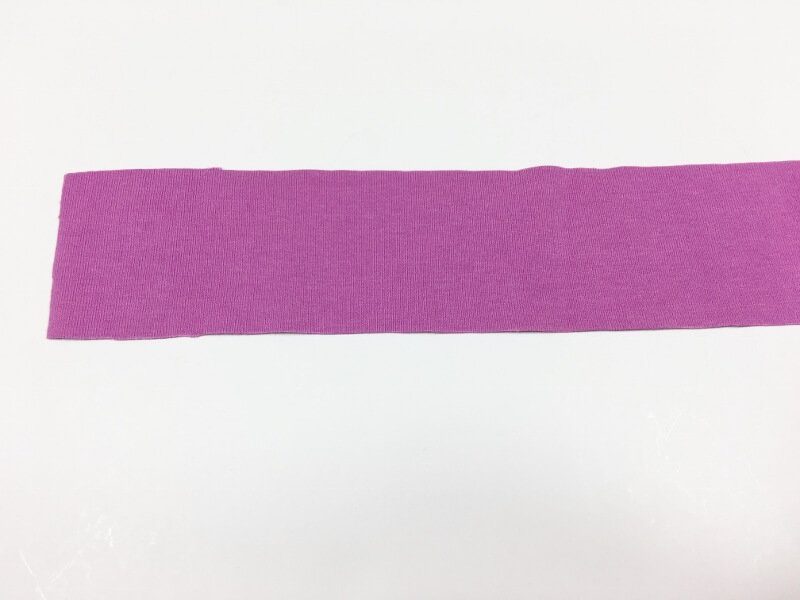 I folded it in half lengthwise and gave it a quick press with a hot iron.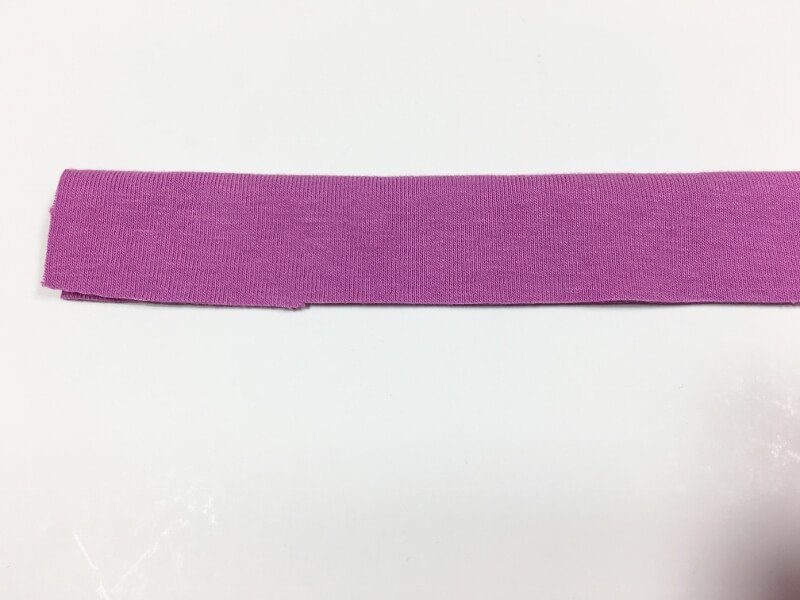 To sew the neck band to the neckline of the shirt, I placed it onto the left open shoulder area with the cut edges along the neckline edge. I omitted pinning because I took it straight to my serger.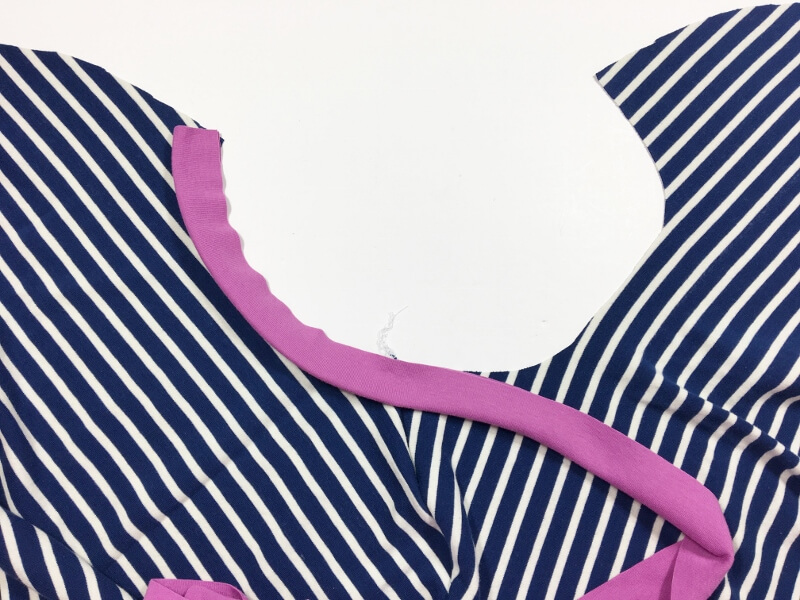 I set my serger to a slightly pulling setting as opposed to a stretching setting because necklines would appear bulky when set to stretch. While serging, I pulled the rib knit band a good bit over the shirt neckline without pulling the shirt! Rib knit fabric is awesome to use for neck bands and other bands on knit clothing.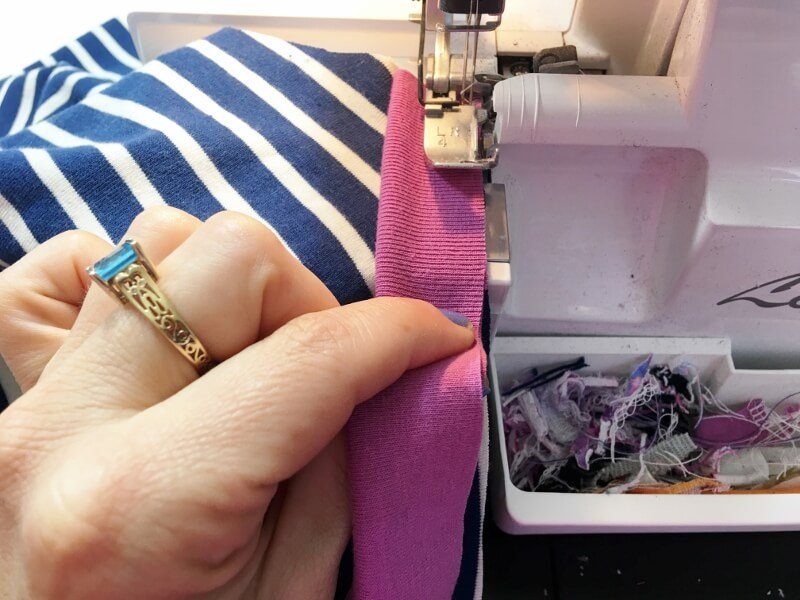 This is now my sewn on neck band. I love it already!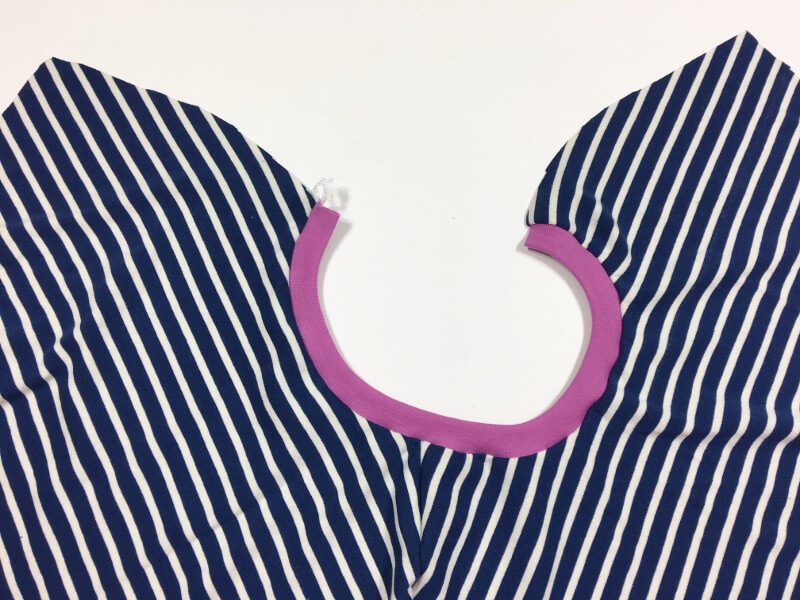 Now I was able to sew the second shoulder seam.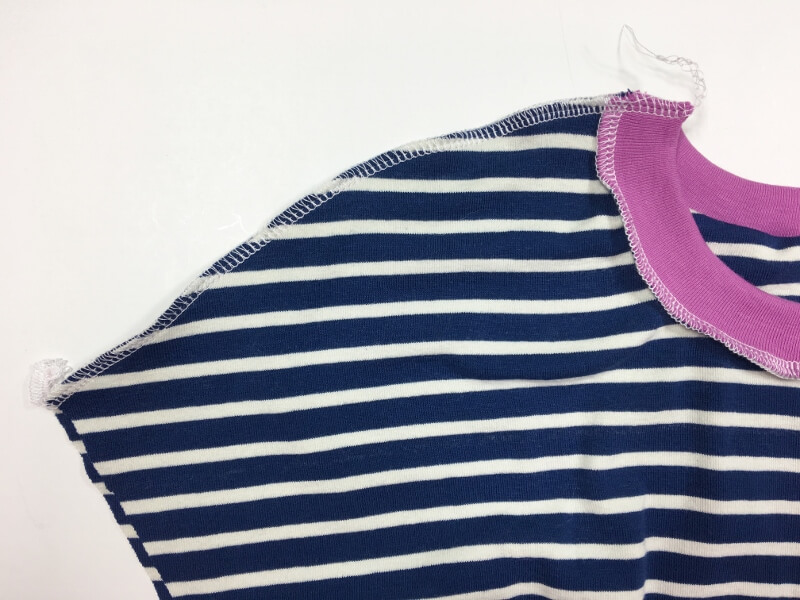 This is what my shirt looks like so far.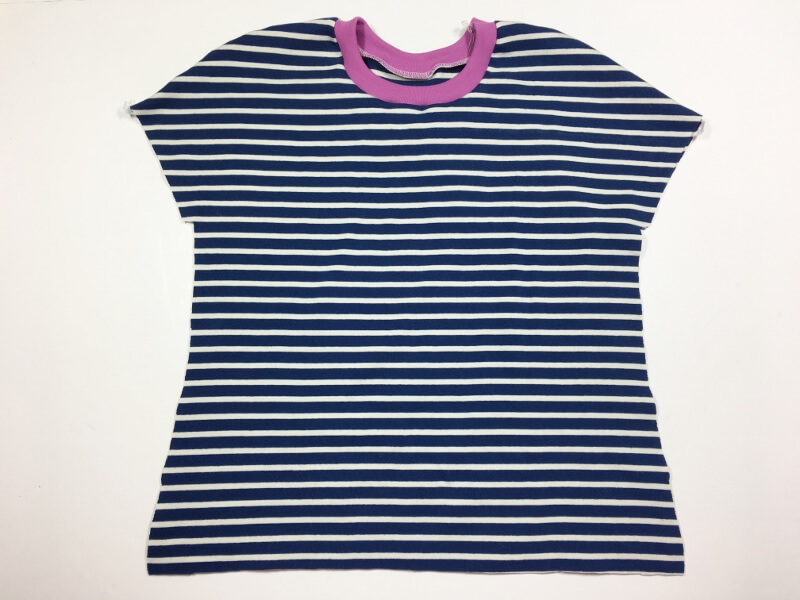 For the bottom edge bands I also measured across the width and cut my bands to a width of five inches and about two inches shorter than the shirt measured.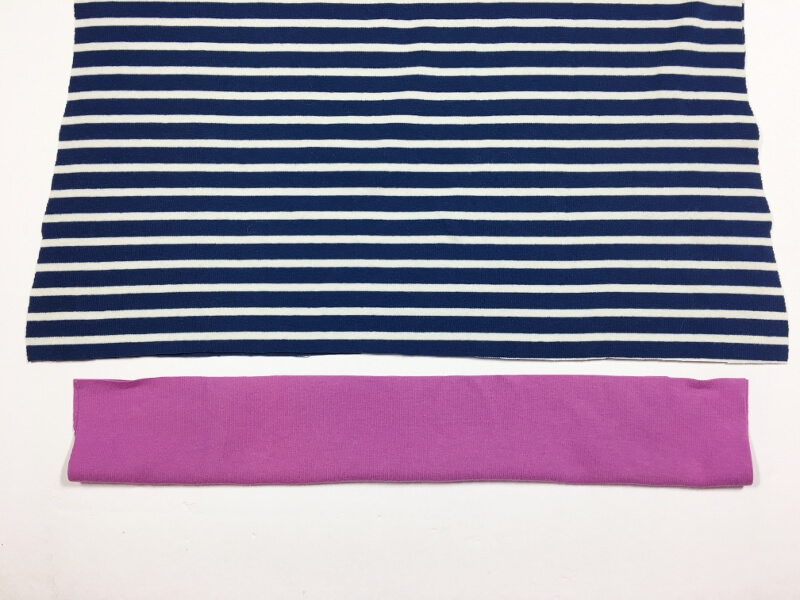 For sewing the bottom band on, I pinned it to the bottom edge and made sure the center of the band matched the center of the shirt. I only needed to slightly stretch the band over the shirt.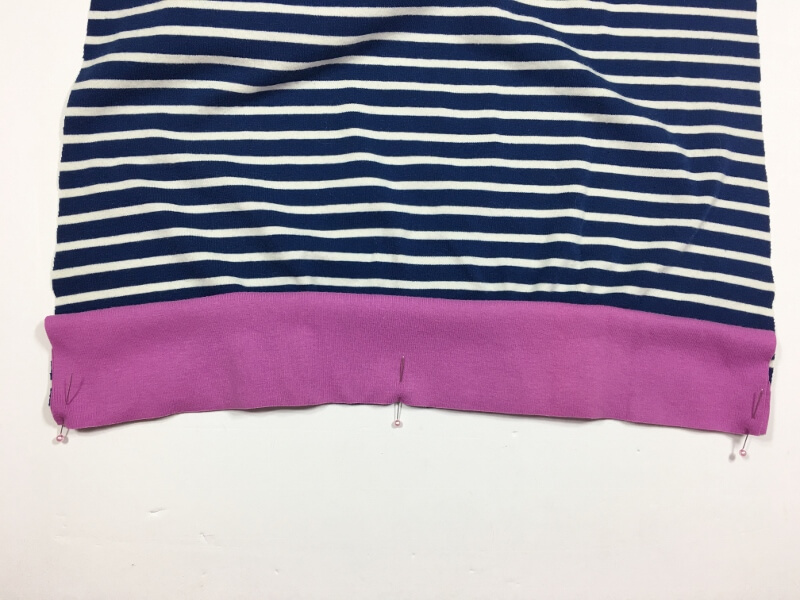 I serged the bands on and did the same with the sleeve edges. I cut the sleeve bands to a two inch width to make it the same as the neck band. Last step was to sew the sides and my shirt was done!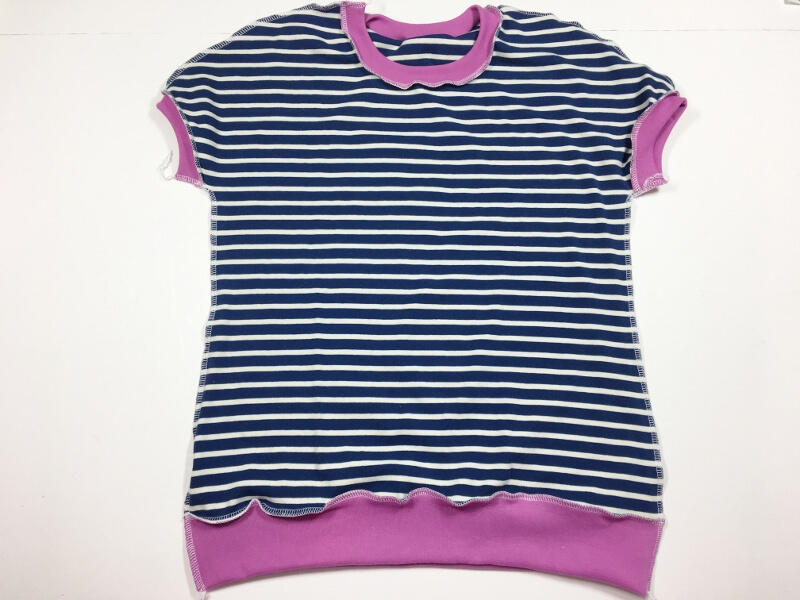 To finish the threads on the sides, sleeves and neck band, I hand stitched those in place. You can also use your sewing machine but I found that knit fabric becomes tricky to sew when it is for finishing those seam threads. I added a size tag to the back center of the shirt to make it look professional 🙂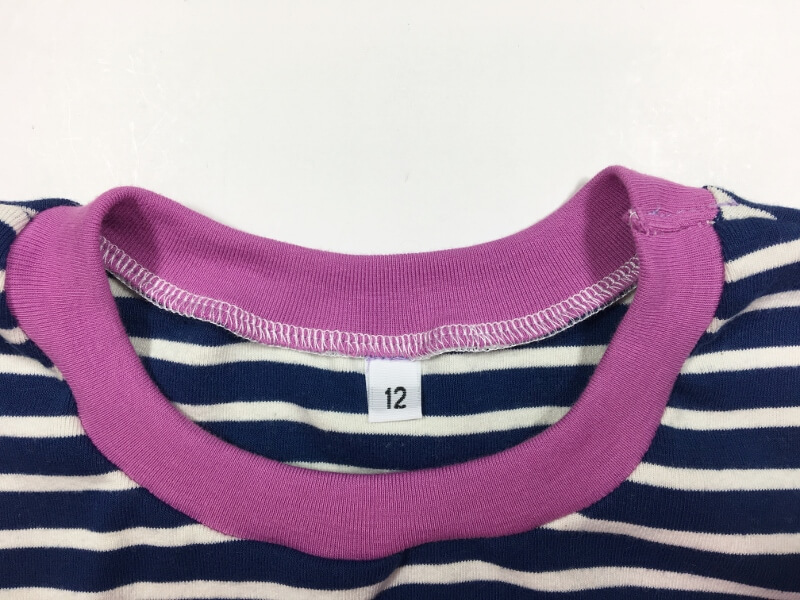 Related tutorials: how to sew a dolman shirt without a pattern (with video!) and how to sew a top without a pattern.
My daughter was happy she got a new shirt and I just love seeing this shirt on her! Here she is with her tom-boyish look! What do you think?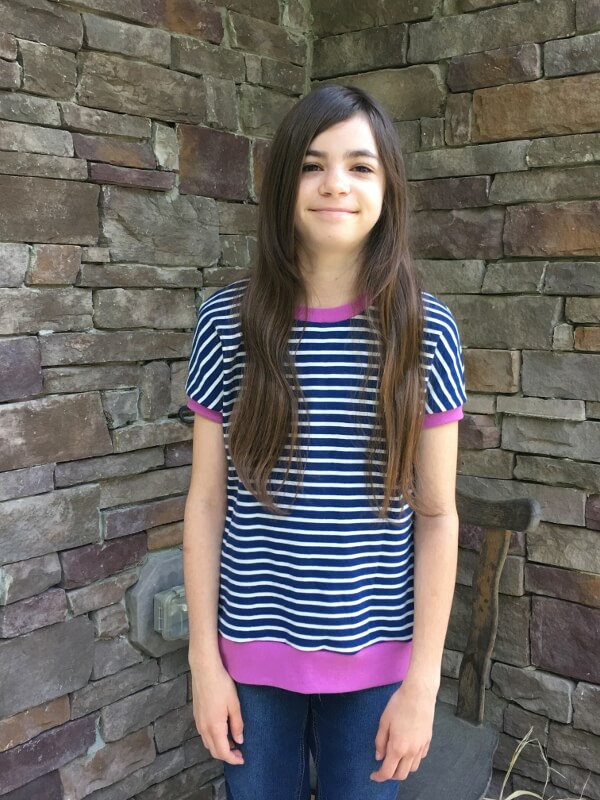 If you liked this tutorial on how to sew a t-shirt without a pattern, please subscribe to my newsletter through the sign up box on the sidebar!