Another free svg file, this time for the sarcasm lover. Download this free professional overthinker svg file along with the matching png. You can use it for your personal needs or even your business. I don't differentiate between the two. I'm a crafty business girl too and understand the need to find great freebies that work for our business.
Note, some of the links in the post may be from our affiliates – please see our disclosure policy).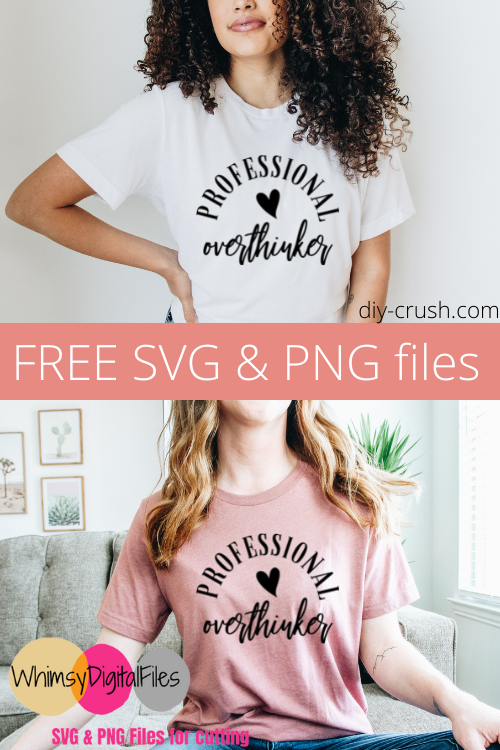 Hi & welcome to DIY Crush! This blog is the main source for bringing you anything fun in the DIY world! This post with free svg files is the second one of a series of new and fun graphics for you to use free of charge! My graphic business Whimsy Digital Files with hundreds for sale files can be found on ETSY! Looking for more sarcastic svg's? Check out this bundle!
BTW, if you like the mockups I used in the images, you can purchase them as well. I don't sell them but you can find the Pretty Little Mockup for the tees HERE, also her own website with free mockups HERE.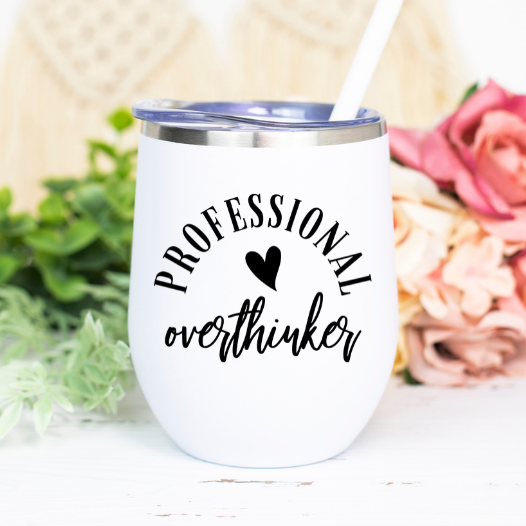 The cute wine tumbler mockup from the above image is from Lila Mockups HERE!
Ready to get creative with these free professional overthinker svg files? See the yellow box below? That's where the download is. Before you download, please be advised that the file is zipped and you need to open it in order to retrieve the 2 files. In that zip file you will find 1 svg and 1 png. Once you click the link below, the file automatically downloads to your device and may not open in a new window. Enjoy!
Download these fun free professional overthinker SVG FILES!<====== click this link!
Follow me below:
-DIY Crush on facebook: fan page and group
-Whimsy Digital Files Etsy shop, facebook page and facebook group.