How to make a knotted bun for the turban beanie pattern. Do you love the look of a top knot on a turban beanie? There are two ways to make one. You could either wing it by twisting a long strip of fabric around to form a knot or you can use the following tutorial. In the tutorial I will show you a fun way to create a faux knotted bun that will never come undone. Let's take a look!
How To Make A Knotted Bun For The Turban Beanie
Turban beanies are quite the hit (again) and especially babies and kids looks adorable in them. For adults, this type of beanie helps keep a large amount of hair in check or hides a "bad hair day" altogether. Or how about cancer patients, who they would feel comfortable with a turban beanie? I love making turban beanies for any age, any condition and pretty much in any color or fabric print! If you are with me then you might have seen those super cute knotted buns instead of a bow or a tab. I made a pattern for sale for a bow turban beanie a while back.
But how in the world will a truly knotted bun stay in place on a child?? That's why I created the 'Faux Knotted Bun' for the turban beanie! Today I'm sharing this free tutorial with you in hopes you give it a try!
*This post contains links to affiliates. Please see full disclosure here.
What you need to make a knotted bun for the turban beanie
Tutorial for the faux knot bun:
Fold the knit fabric over and place the half circle template with the straight edge onto the fabric fold. Cut around the template.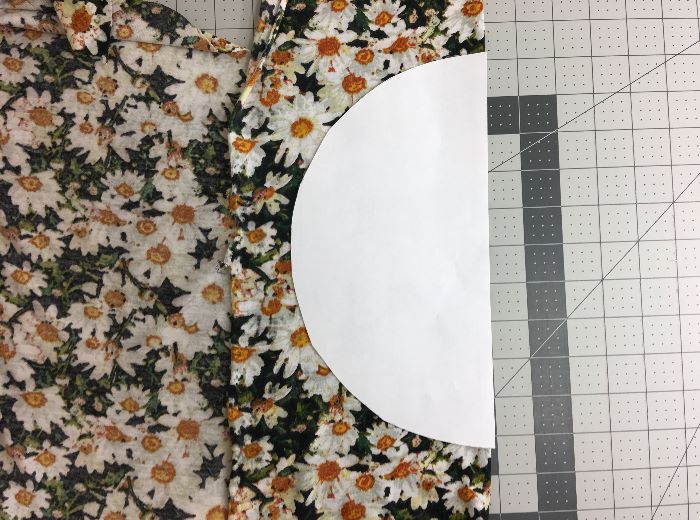 This is the cut out knit fabric circle. Lay it aside.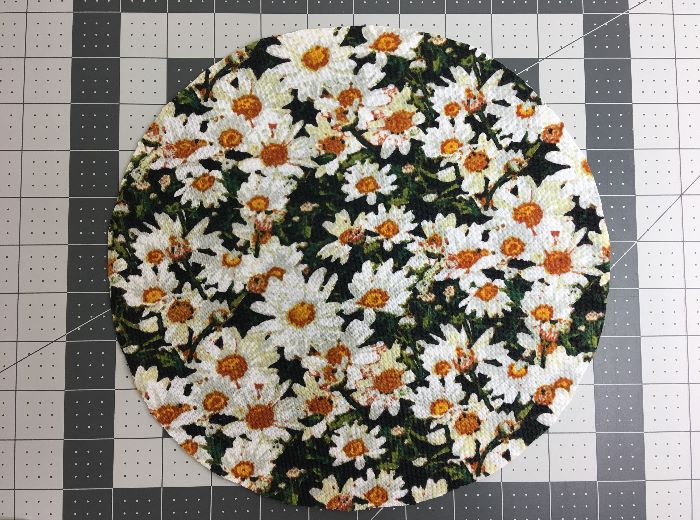 Cut a long piece of tulle material (1x strip of 20″ wide x 60-80″ long for baby & toddler sizes, and 2x of the same strips for adult beanies).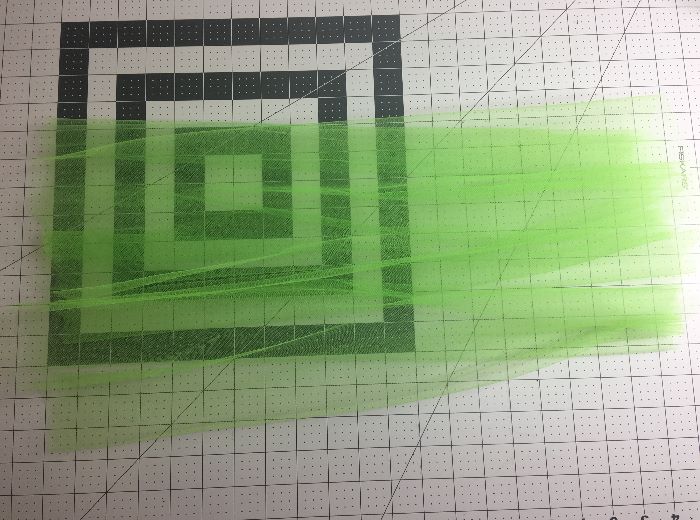 Grab one end of the tulle as shown.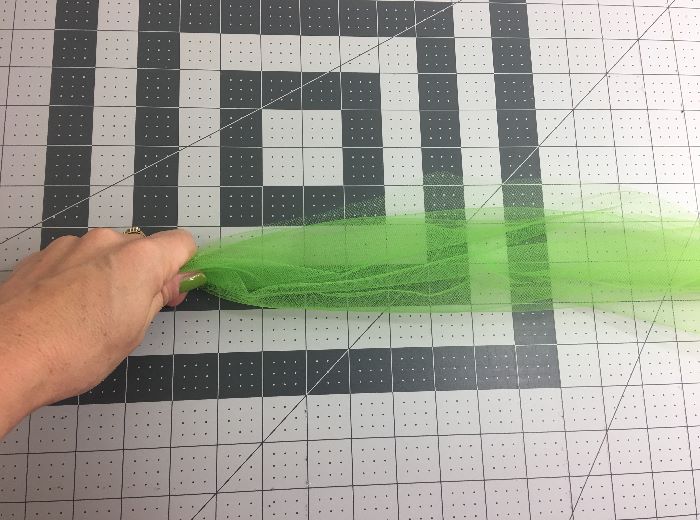 Wrap it around your index finger.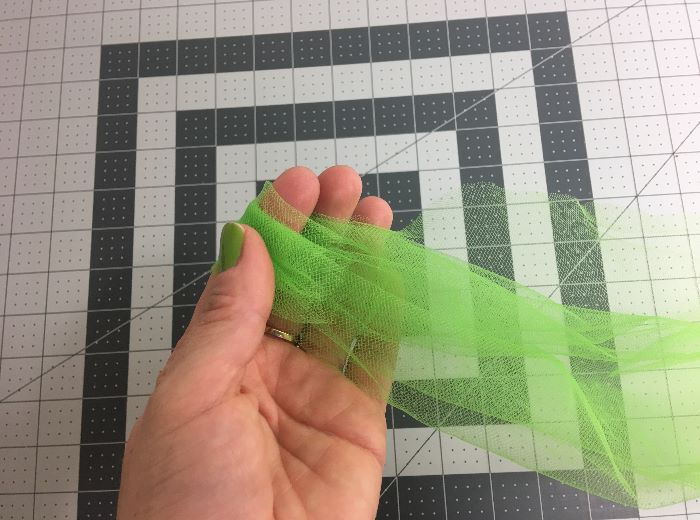 Keep wrapping the tulle until you can grab the wrapped piece like a disc. Keep wrapping up the tulle, be careful so the tulle circle won't get too wide.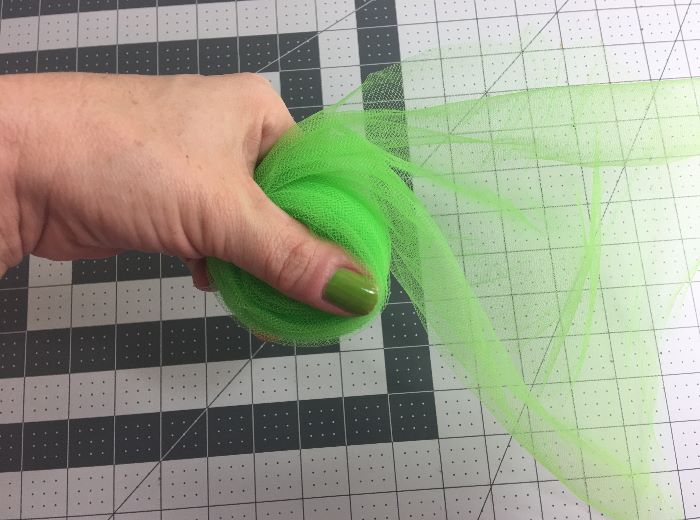 Place a pin to secure the end. Your "bun" should only be about 2-3 inches tall at this point.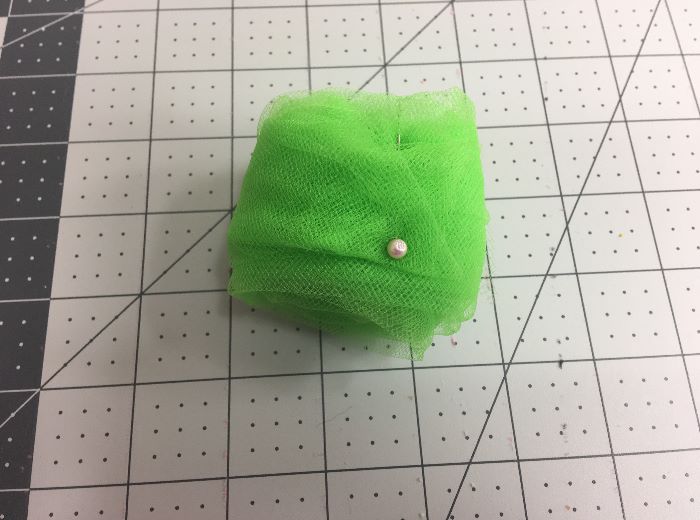 Take the double threaded hand sew needle and stitch the end to the bun. Just a few stitches back and forth will do.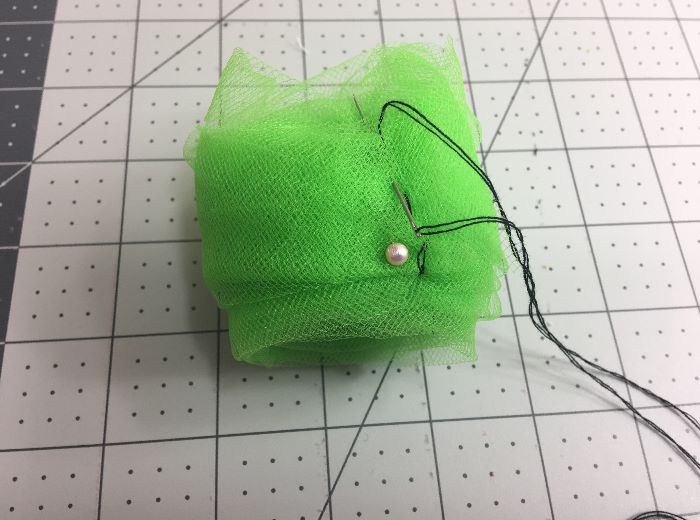 Squish the bun a bit and arrange the layers of tulle so the bun won't sit too high. You want to end up with a height of no more than 2″. Place the knit fabric circle over the bun. Center the circle with the bun's center.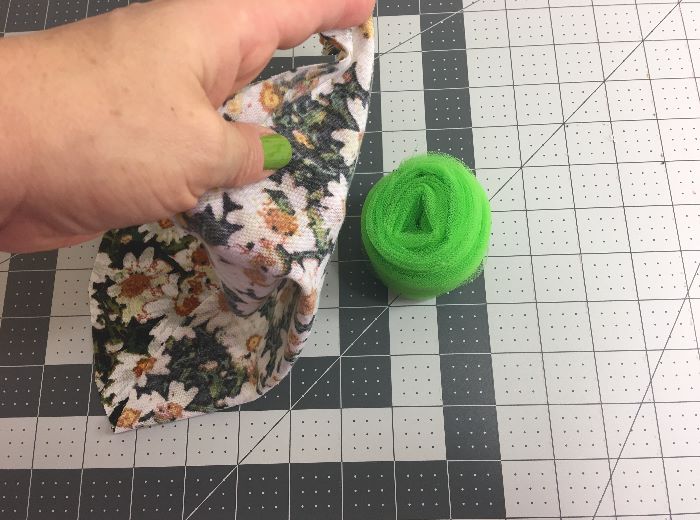 Carefully poke the knit fabric circle with your index finger, right into the bun center.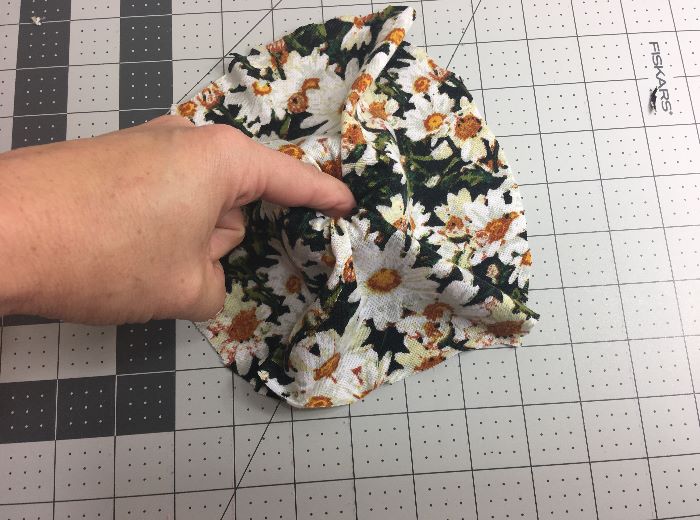 Click on page 2 below the ads to continue with this tutorial.