What is poplin fabric and how to sew with it? If you sew and don't know this amazing material, you will quickly decide to give it a try once you have read the 7 facts about poplin. I absolutely love poplin and have been sewing with it since years. In Europe, where I am from, it is quite common.
⇓ – – – – – PIN THIS – – – – – ⇓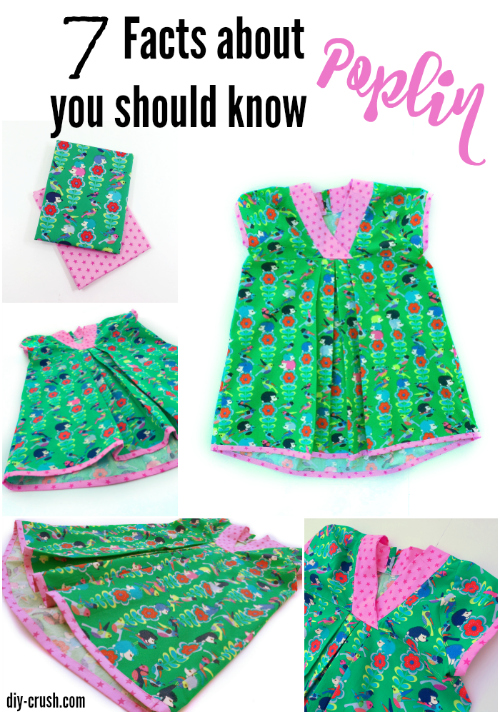 *this post contains links to some of my affiliates. Read my disclosure policy here.
7 Facts About Poplin You Should Know
For this post I used the [eafl id=15566 name="Ma Cherie Tunic" text="Ma Cherie Tunic "]from Winter Wear Designs. It has such an interesting look to it and I knew my daughter would love to have one in her closet for when it's getting warm! I followed the tutorial to the "T" except I added binding to the bottom hem which I thought looks adorable and mimics the binding on the sleeves.
I was lucky to try some amazing poplin fabric from [eafl id=15568 name="Mabel Madison" text="Mabel Madison"] which is a family-owned small business with a select stock of Euro imports and other fine fabrics for modern sewing. They sent me these two beautiful Stenzo prints, [eafl id=15569 name="hedgie garden fabric" text="Hedgie Garden"] in green and [eafl id=15570 name="big stars fabric" text="Big Stars"] in raspberry/pink.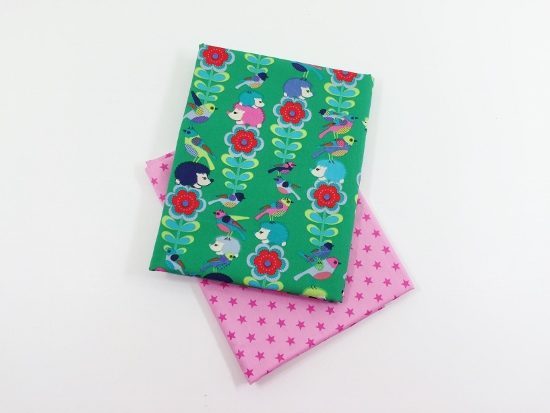 What is poplin fabric and its characteristics:
Poplin also called tabbinet is a material made from cotton or cotton/polyester blends but also from other materials. It is a plain/tight weave where the weft and warp goes over and under just like broadcloth although both should not be mistaken to be the same fabric. The weave goes crosswise which gives this material a corded surface with a slightly ridged structure.
>>> Follow Mabel Madison's Blog for great sewing tutorials <<<
Where did poplin come from:
The term poplin originated back to the 15th century in Avignon, France where it was made from silk and often used for upholstery.
What to sew with poplin fabric:
It is an all purpose fabric due to its lightweight feel and flat surface. Mostly used for making clothing such as woman's dresses and blouses, men's shirts and pants but also for elegant tablecloths. Even children's wear because poplin is soft to touch and launders very well without too many wrinkles. It is perfect for summer as it is very lightweight and comfortable to wear. The best poplin fiber content choice for kids clothing would be 100% cotton in my opinion. The feel of this material is extremely soft and it tends to make a slight crinkle noise.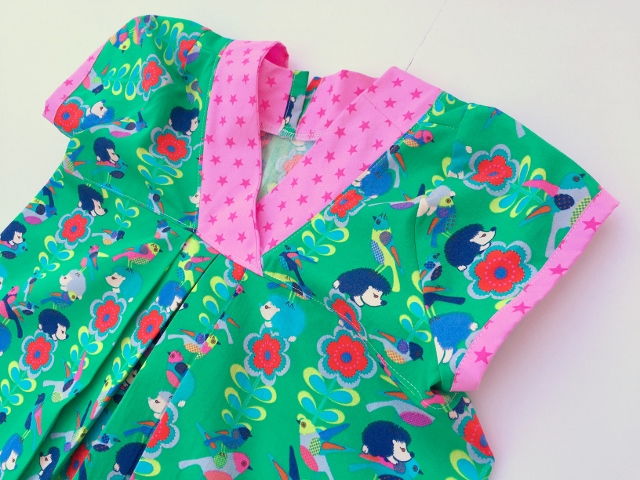 How to buy poplin:
If you like to shop locally you will have the advantage of the 'touch & feel' sensation which will make a choice much easier. But if you know exactly what fiber content you are looking for which depends on the project, then you can shop online with ease. Simply pay attention to the fiber content and care instructions. It also helps to buy from well known fabric manufacturer's such as Stenzo (based in the Netherlands, Europe) where you can be sure to receive a high quality material from.
Also check out important tips about sewing with double gauze, learn all about sewing with faux suede , read what cotton lawn fabric is and how to sew with it and get sewing with flannel with these tips!
How to wash poplin fabric:
Depending on the fiber content you can wash cotton poplin in hot water and dry on low heat. It won't be completely wrinkle free but it definitely shows a much less wrinkle appearance compared to regular woven cotton fabric.
Poplin blends should be washed in warm water. For the best results you want to follow the manufacturer's instructions. Fabrics with vivid colors should be tested before throwing into the washers with whites as the colors may bleed.
It is easy to iron and does well with a setting for cotton blends.
How to sew with poplin:
Basically it will be sewn like broadcloth or woven cottons. Use a standard needle and your preferred thread. For slippery poplins you can use spray starch to thicken the material a bit, this helps especially when cutting poplin with scissors. Sharp scissors are a must. The great part of sewing with poplin is that you can make tiny folded hems or even rolled hems much easier than with regular woven cotton.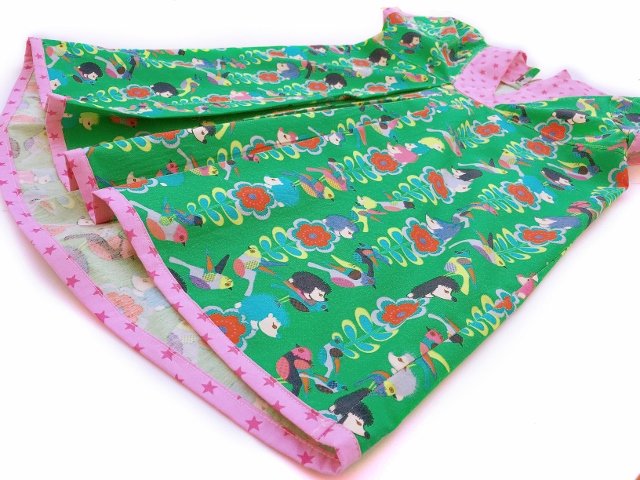 Value of poplin:
Since poplin has a higher than average price, the value you are getting will more than make up for the price difference. Things made from poplin last a long time and the wear comfort it gives you will make you continue to buy this amazing fabric!
If you liked this info post of the 7 facts about poplin, would you like us to email you when we have a new post up? Then hop on the list by entering your email on the sidebar.