Don't throw away your empty cereal boxes—you can reuse them to make these upcycled woven baskets! This fun repurposing tutorial will help you keep your home organized without paying a cent!

Upcycled Cereal Box – Make a woven basket!
Check out this great DIY on how to reuse empty cereal boxes. Lisa made a cute woven basket from them!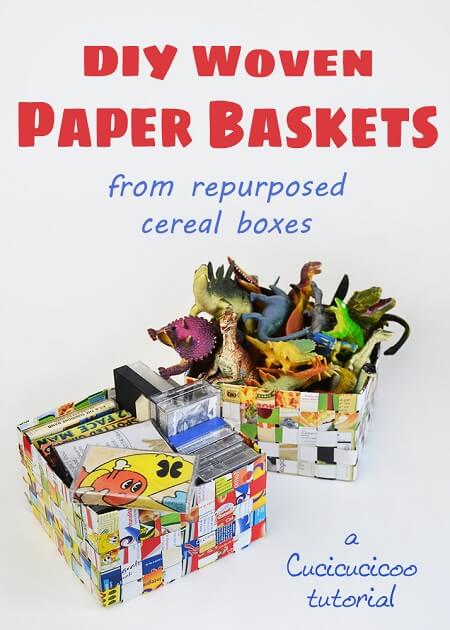 Materials needed:
empty cereal boxes
ruler
scissors
….see the rest on Lisa's blog!

Ready to craft? Check out Lisa's post today! This post was submitted by Cucicucicoo:


If you like this project, you will LOVE the Recycled cereal box notebook DIY. <====== click this link!
Are you interested in submitting your own DIY projects such as sewing, crochet, quilting, recipes or other helpful do-it-yourself tips? Hop over HERE to submit your projects!
---
I hope you will enjoy using this tutorial and would like to invite you to subscribe to my posts!