I was invited to a recent baby shower and I wanted to make a special outfit. The mom to be knew she was having a girl, so all out foofy was in order.
I found a tutorial on Youtube for the baby onsie that made the pearl necklace by using paint. Then I paired it with a baby tutu. I used 1 spool of Tulle and only one layer which made it so easy to do. Both pieces have tutorials found on YouTube.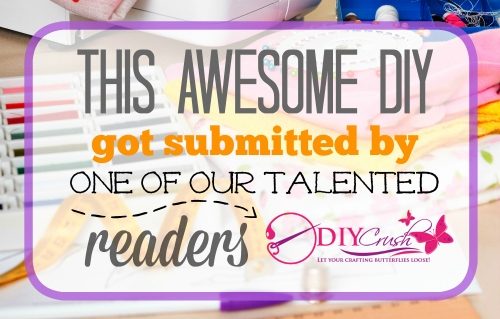 You will need these materials:
For the Onsie with Pearls:
Onsie
paint brush
pencil
piece of cardboard
piece of paper for template
For the tutu:
Tulle
Elastic
Needle and thread
Scissors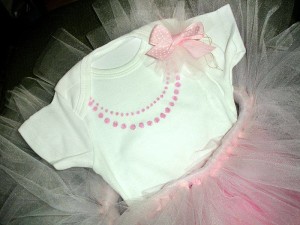 This fun tutorial link got submitted by Try It Like It. Create your own sweet Pearls & Tutu onsie and read the full tutorial through the link below!


Want to submit a tutorial? We would love to show it off! Read how!
---