This is my finished sewn on band binding with my preferred stretch stitch. Neat, huh?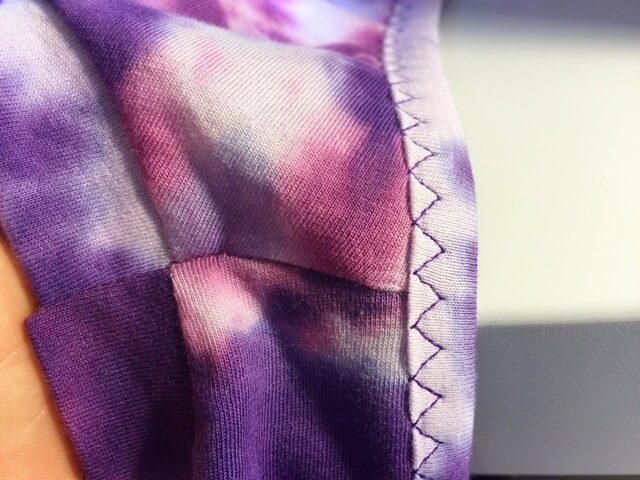 Dress done! Mission accomplished! Oh and you'll notice the dress hem all curled up, that's intentionally! I did NOT finish the hem. Take it away, daughter!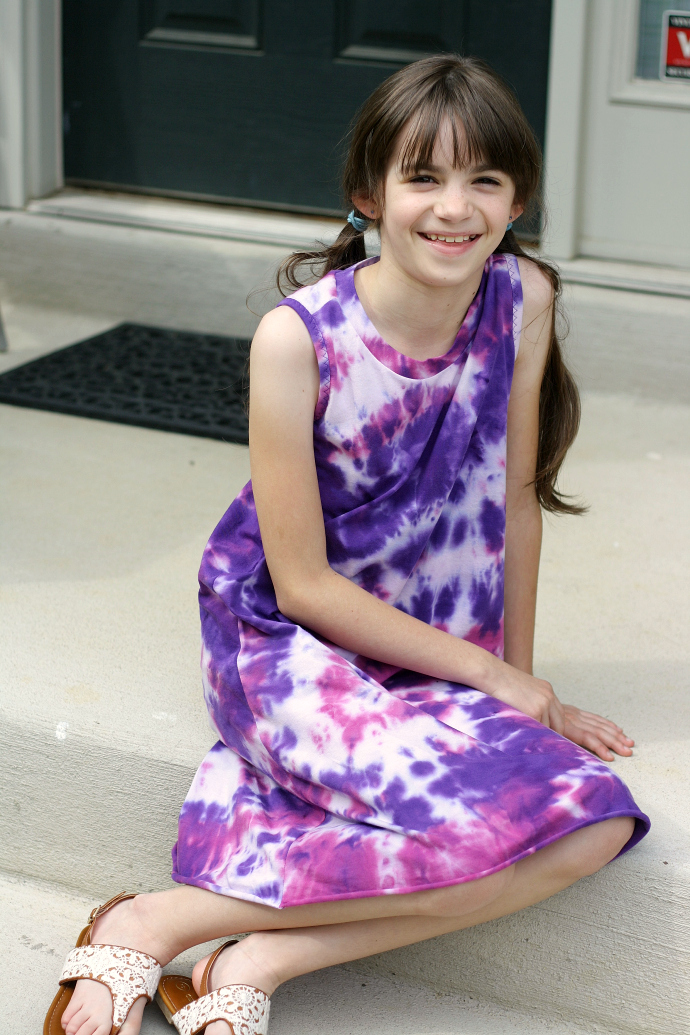 I made size 9 for my 10 year old daughter. She is super skinny and unhemmed, the dress fits her perfectly in length!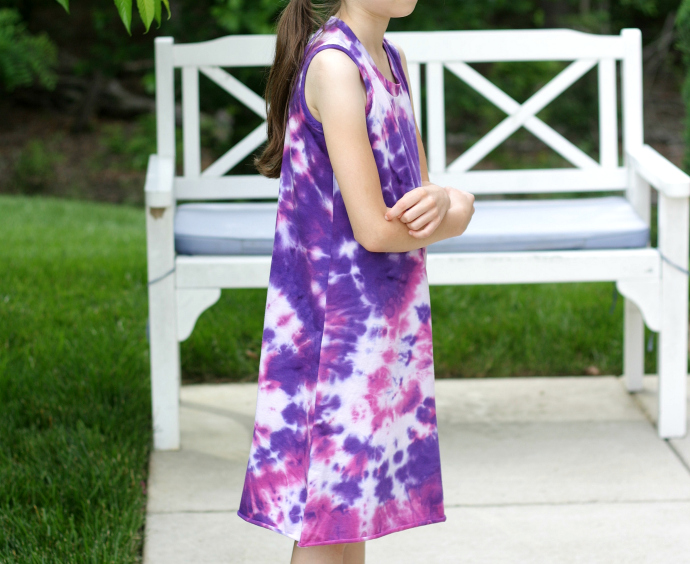 Thanks for reading along! Go hurry and get your own copy of the Rinna's girls knit tank dress pattern! It will be a staple in her wardrobe!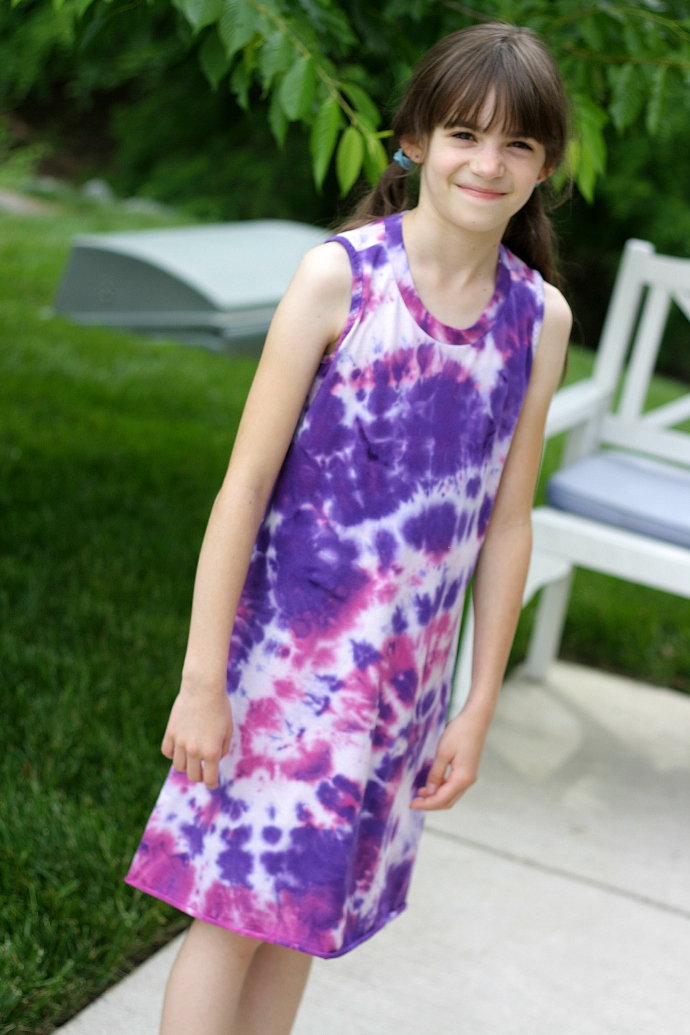 If you will be sewing this awesome tank dress pattern, share some pictures in our facebook group! We'd love to see them!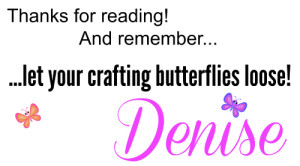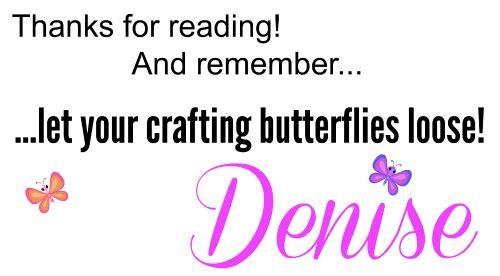 Hi! I'm a craft & sewing loving mom of 4 (+ 2 dogs). When I am not crafting or sewing, you can find me playing with my kids and dogs! I am a slow cooker & coffee addict. My favorite color is any color and I have a degree in business management. My 24/7 job is DIY Crush and Whimsy Couture, besides being a mom. Hope to inspire you to DIY with me!