Stuff one liner bag into the bag and the outside of the bag showing.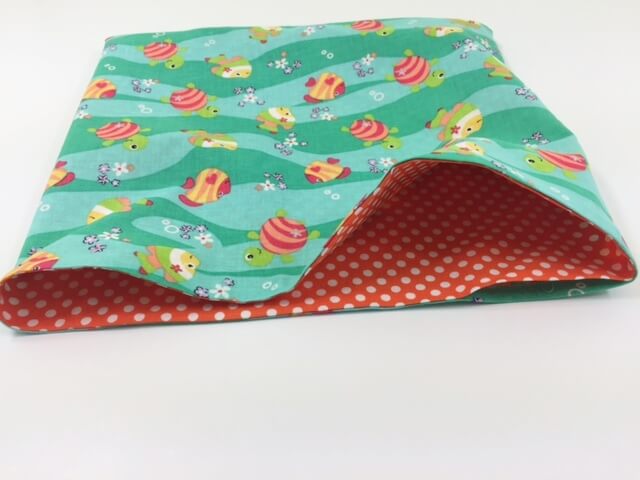 Press the top seam well so that both fabric prints are on their side and not reaching over to the other side. This makes for a nice finish. Fold the top edge down 1″ towards the outside of the bag. Press in place and start sewing at one of the sides of the bag. Sew with a seam allowance of 1/8″ along the inner folded edge. Backstitch the beginning and sew all the way around the top edge and end at 1″ before the start. Backstitch before you trim off the threads. For extra durability stitch the sides of the opening in place several times to ensure that the strap won't be breaking the threads at this point.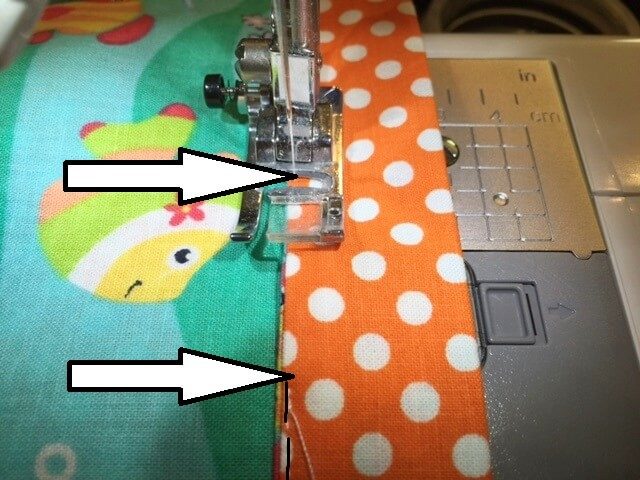 Secure a safety pin to one end of the straps and insert it into the casing.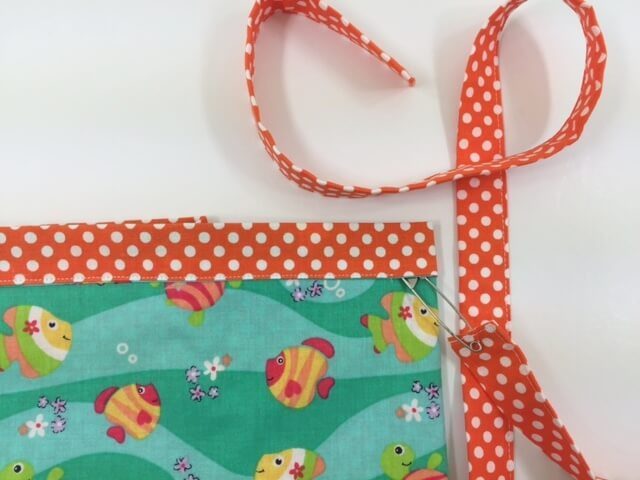 Be sure to have equal amount of strap showing on both sides.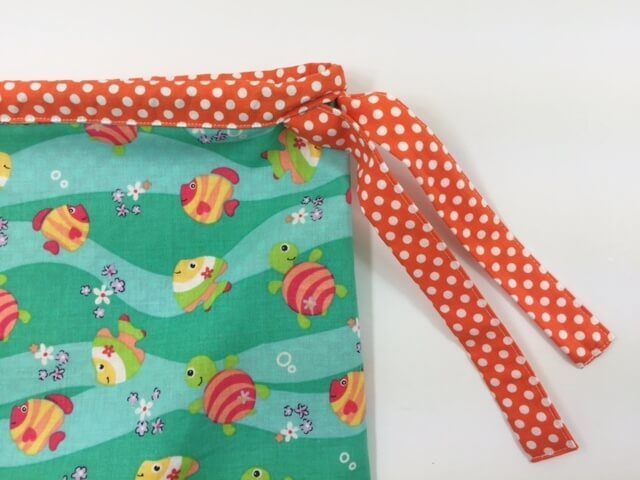 Stitch down the strap on the backside of the casing. Sew several times back and forth for durability.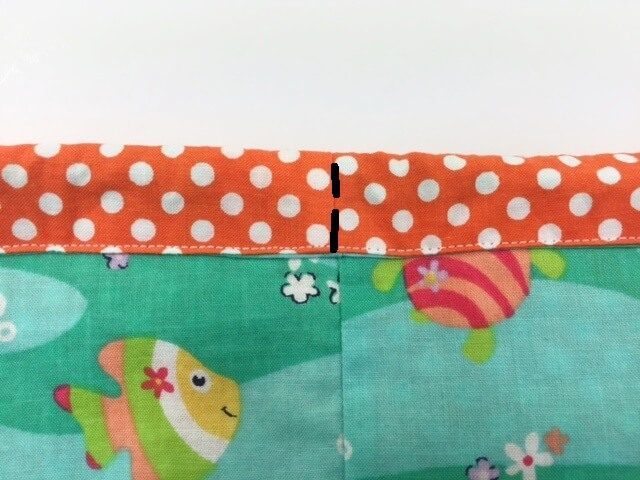 Tie the strap into a knot and your kids tote bag is done!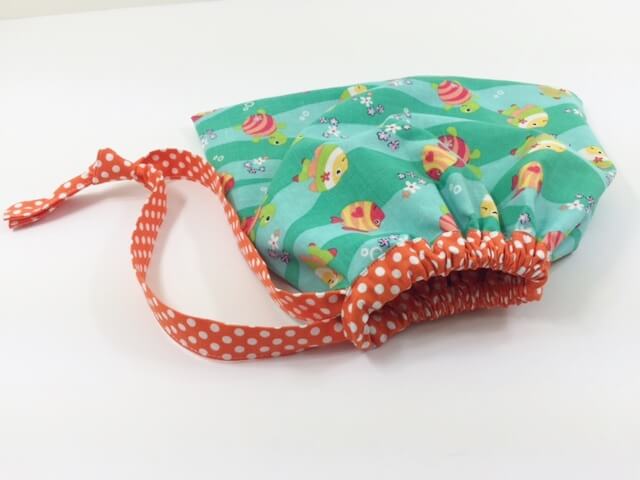 Since this bag is fully lined with no visible seams it will also work when reversed. Enjoy and I hope you will view my other free tutorials & patterns for more great DIY inspiration!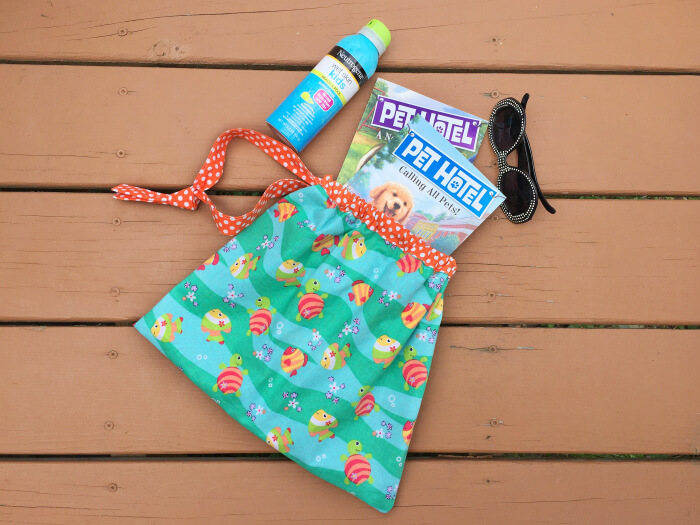 This cute kids pool tote bag is ready to be filled with important things that they can't miss at the pool 😉
————-
Would you like us to email you when we have a new post up? You can choose what interests you! Then hop on the list by entering your email below! We promise, we only send you 1-2 emails per week!
We are linking up to some of these awesome blogs! Come over to our link party on Thursdays at 7pm EST!