Now it's time to pin both edges together with the lines being off.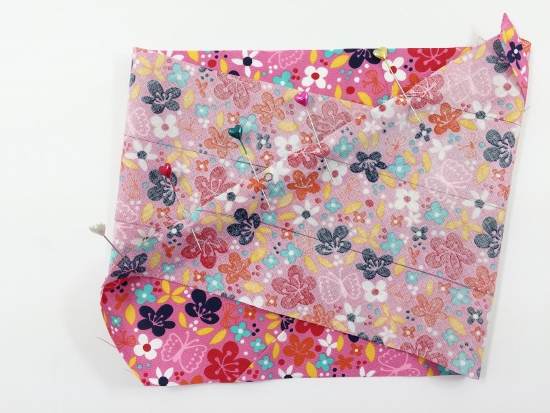 Sew both edges together and this is how it looks now. If sewn correctly, your line from both sides should now match.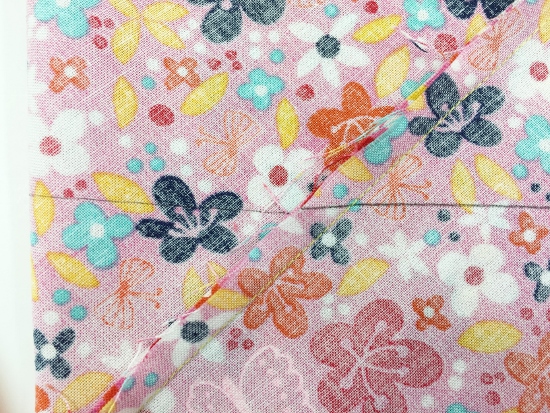 Press seam open and with your scissors start cutting into your fabric starting at the bottom line.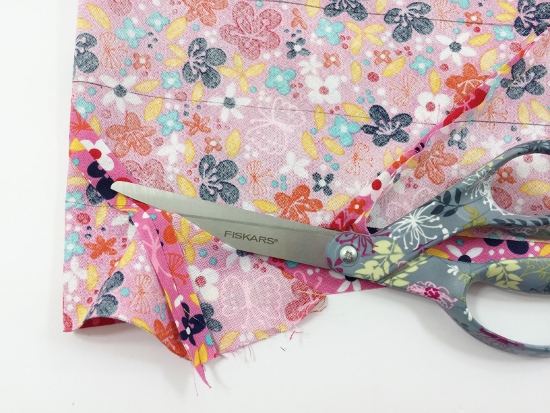 Cut in one continuous setting, very slowly until your entire piece turns out to be one long strip of fabric.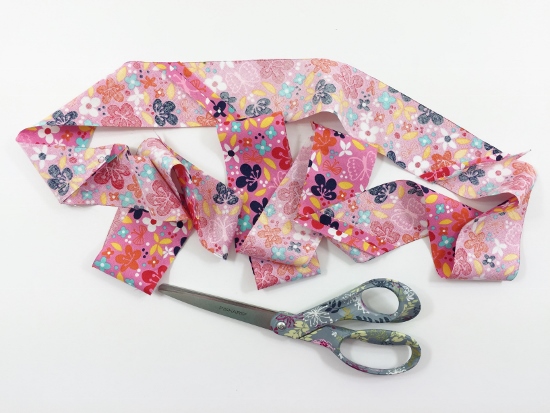 It's time to make the bias tape. Preheat your iron without steam. With right side down, insert strip into the your bias tape maker tool. It will automatically fold in the long edges. With the help for your fingers press the edges towards the center of the fabric in an equal distance. The edges should not overlap but accurately face each other. Rather leave a tiny little bit of room in the center. Press the folded area that is coming out with your iron, remove your fingers from the fabric and press your iron's steam button.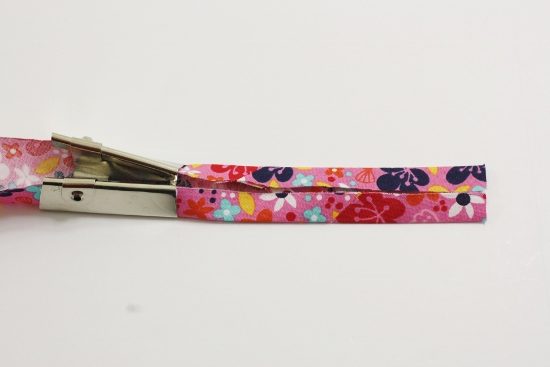 Repeat until your entire fabric strip is folded. To sew the bias tape on you want to fold it in half lengthwise and press. Shown below is the flate/unfolded bias tape: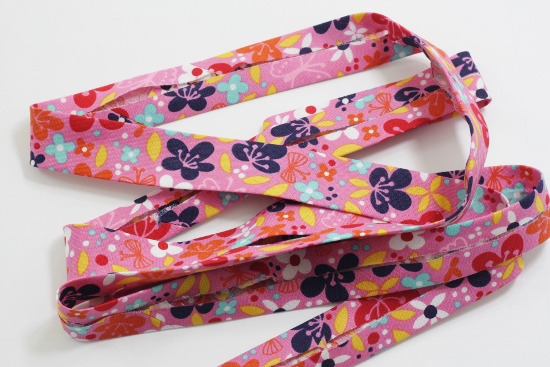 Here is one of my favorite tips on reusing household materials such as empty toilet or paper towel rolls. Tape one end of the bias tape to the upper area of the roll and wind the entire tape onto the roll.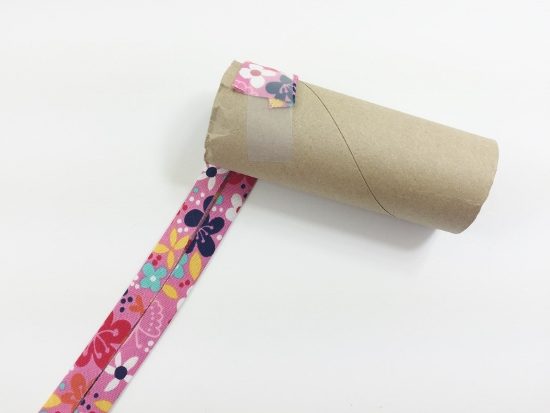 I like using a straight pin to secure the end of the bias tape. Now you have a nicely wound roll of bias tape: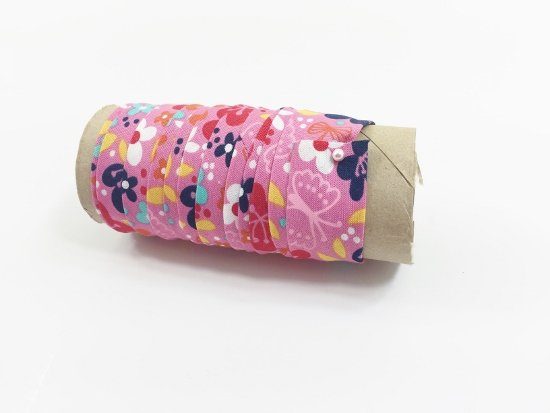 And this is How To Make Continuous Bias Tape my preferred way! See how I used this bias tape on my Baby Kimono Pattern.