Because most girls bathing suits don't have enough coverage in the bum area, I made this cute swim skirt sewing pattern (without paper templates) but a full sizing chart!
Swim Skirt Sewing Pattern
This post was originally guest posted over at The Crafty Blog Stalker. Today I will bring it home for you, my readers.
 ⇓ – – – – – –  PIN THIS – – – – – – ⇓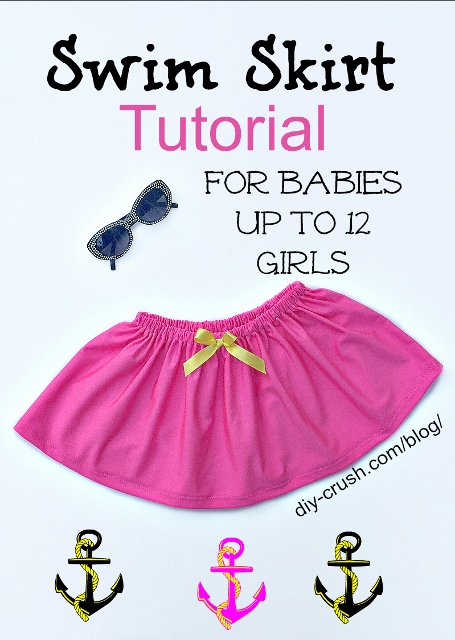 Note, some of the links in the post may be from our affiliates – please see our disclosure policy).
Ready to make this swim skirt sewing pattern for your daughter or for your boutique to sell? Let's get started on this fun project!
Gather Your Materials
This swim skirt sewing pattern includes sizes for babies through age 12!
Nylon fabric

(Etsy has a huge selection!)

Rotary cutter
Lip edge ruler
Cutting mat (not shown)
Lots of straight pins (not shown)
grossgrain or satin ribbon (not shown)
1/2″ wide non-roll elastic (not shown)
2 safety pins (not shown)
Cut Your Fabric
You will only need to cut 1 piece of fabric and 1 piece of elastic!
Newborn through 3 months: 30″ wide x 8″ long | Elastic 16″
6 months through 12 months: 33″ wide x 9″ long | Elastic 16.5″
18 months through 2t: 38″ wide x 10″ long | Elastic 19″
3t through 5t: 45: wide x 10″ long | Elastic 20″
6 through 9: 50″ wide x 11″ long | Elastic 21″
10 through 12: 60″ wide x 12″ long | Elastic 23″
Let's Sew
With right sides together and print direction going down, pin and sew the right edges. There is no need to finish the raw edges because swim suit material does not unravel.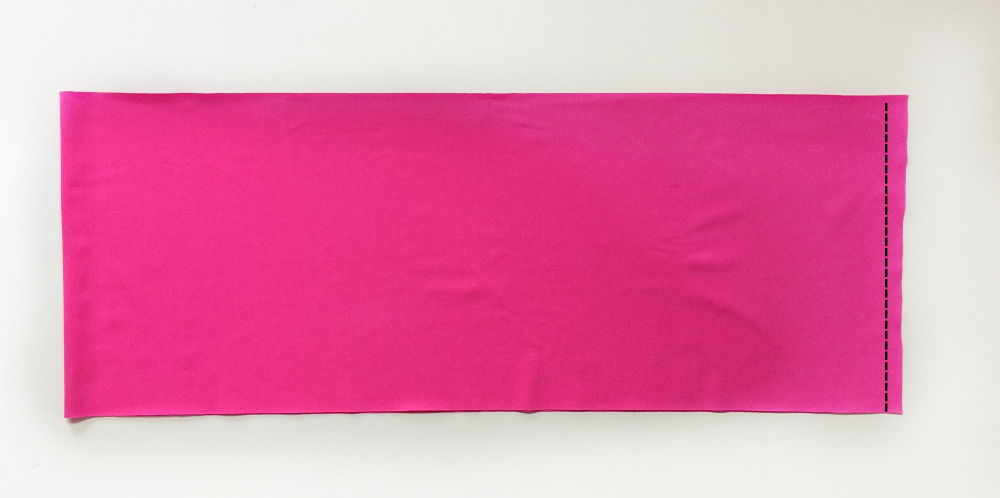 Make the top casing and bottom hem
Fold down the top edge 3/4″ and pin every 1/2 inch. TIP: for more information on sewing hems of swimsuits check out my post.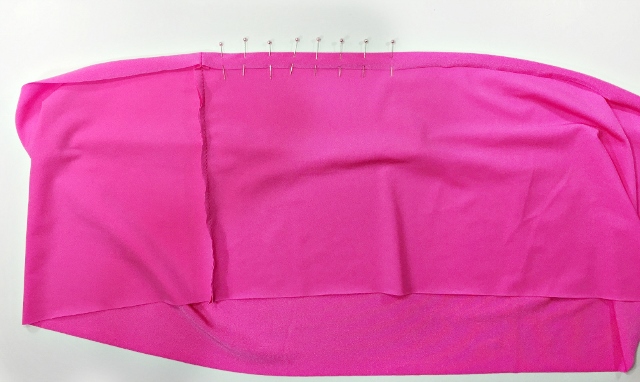 Using your preferred stitch and needle, sew the fold in place along the bottom edge of the fold. Leave a 1″ opening on the side seam for later inserting the elastic.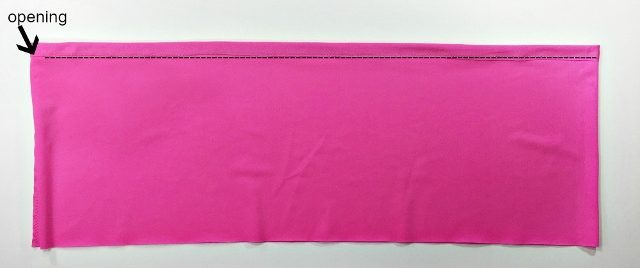 Repeat this step with the bottom hem but omit the opening.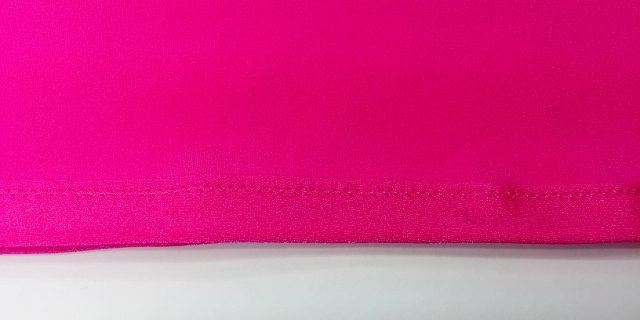 Now it's time to insert the elastic
Secure a safety pin to one end of the elastic and insert it into the casing.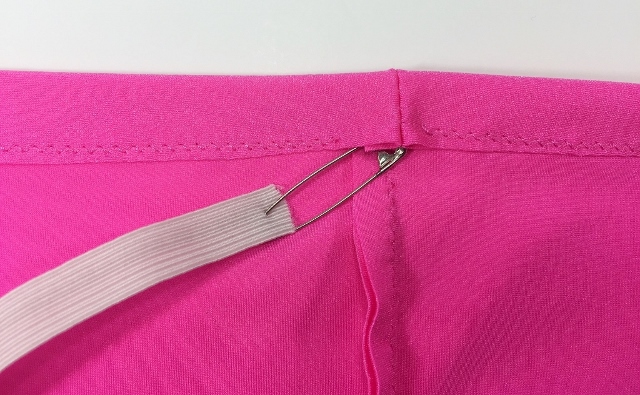 In order to prevent the elastic from slipping into the casing while you feed the elastic in, secure the end of the elastic with another safety pin to the inner seam.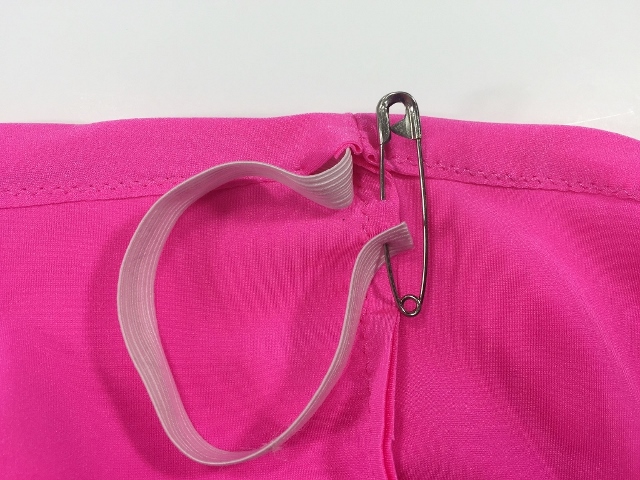 Once both ends of the elastic meet, overlap them about 1/2″ and pin in place. Then sew over this area several times.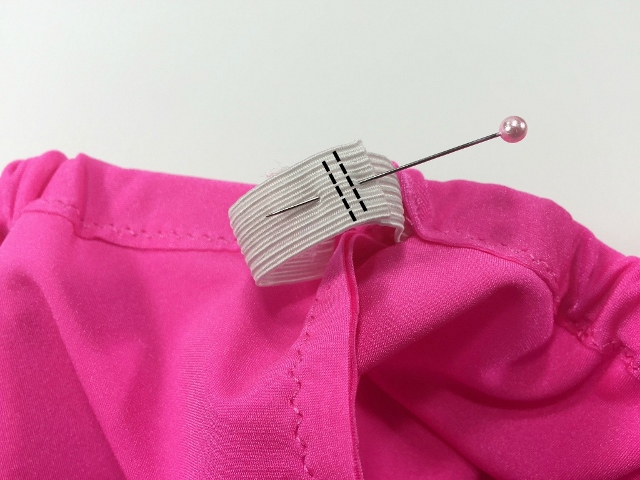 Finish up the swim skirt
All you have left to do is close the opening with your machine.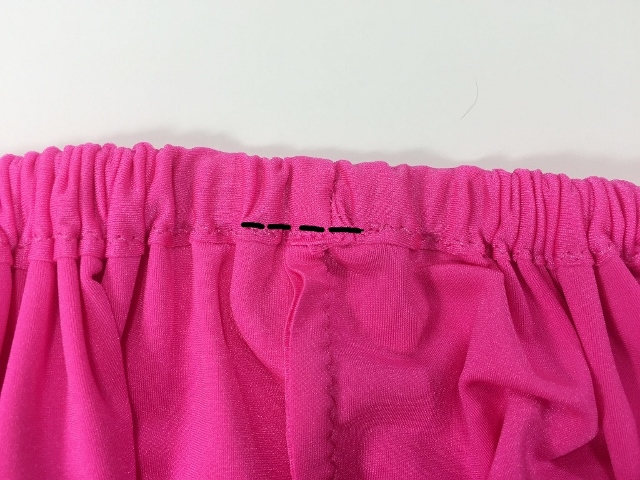 Add a cute ribbon bow to the front by hand or with your machine. Heat seal the ends and you are done!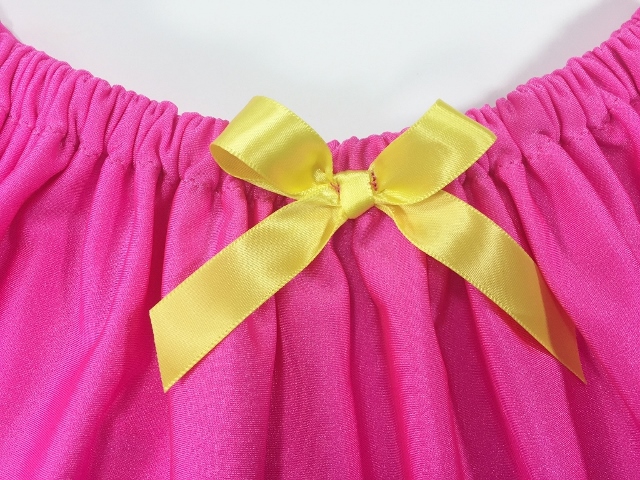 Your custom made swim skirt is done! Now get your little girl and let her try it on!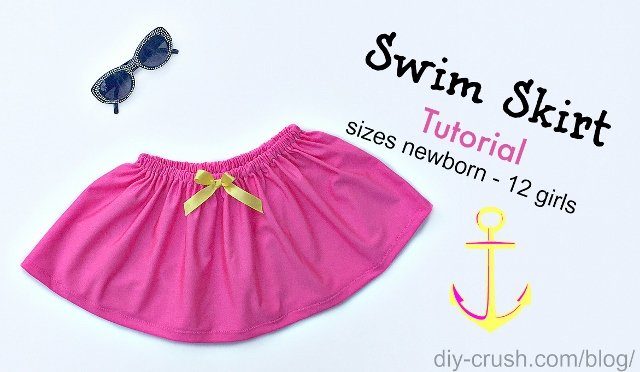 I hope you like this free tutorial and will check out my other FREEBIES!