This adorable free love birds appliqué DIY on a dish towel is perfect for Valentine's Day and any day. I love birds among other animals and love to appliqué them onto just about anything. For the upcoming holiday for lovers I thought that two birds facing each other and a heart in the middle would be so cute.
Free Love Birds Appliqué DIY – on a dish towel
This lovely (dish) towel is currently hanging in my powder room. I couldn't get a better picture of it but hopefully you can see how pretty it looks in there. I buy my dish towels always from here. I need a lot so it's much cheaper buying them in bulk.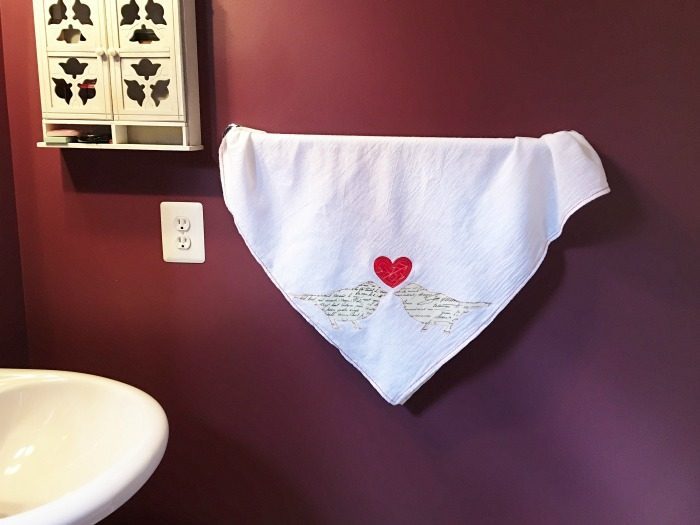 *This post contains some affiliate links. Please see full disclosure here.
The fabric for the birds is an older Michael Miller print with vintage writing. It looks so romantic and the birds didn't need any features which saved me time too. When I make applique's I really love the simple/plain ones that let the fabric print shine by itself. I did "go wild" with some crazy stitching lines on the heart, can you see it? That happened by accident, I wanted to stitch an arrow but ended up having it pointing upside down. Then I improvised and added some crazy stitching to make it ….. unique….on purpose.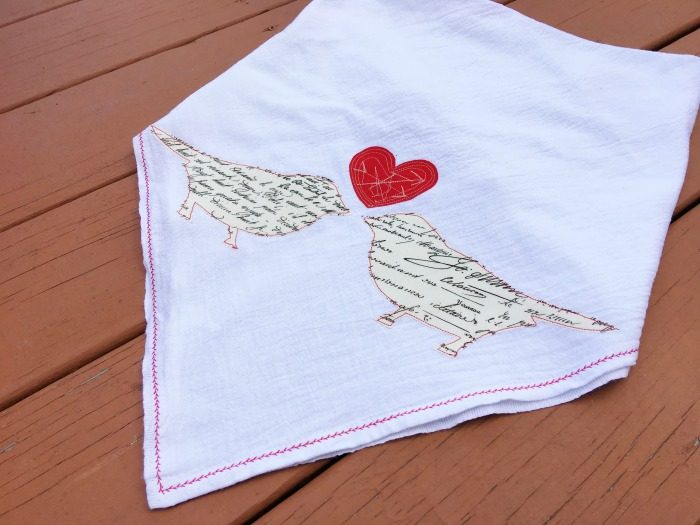 To stitch around the birds I selected a straight stitch. I often use a decorative stitch as well but it really depends on the applique' and the fabric I'm using. I used my tutorial for making an appliqué which describes every step.
Supplies you need:
If you like this project, browse all our Applique Patterns & Tutorials!<====== click this link!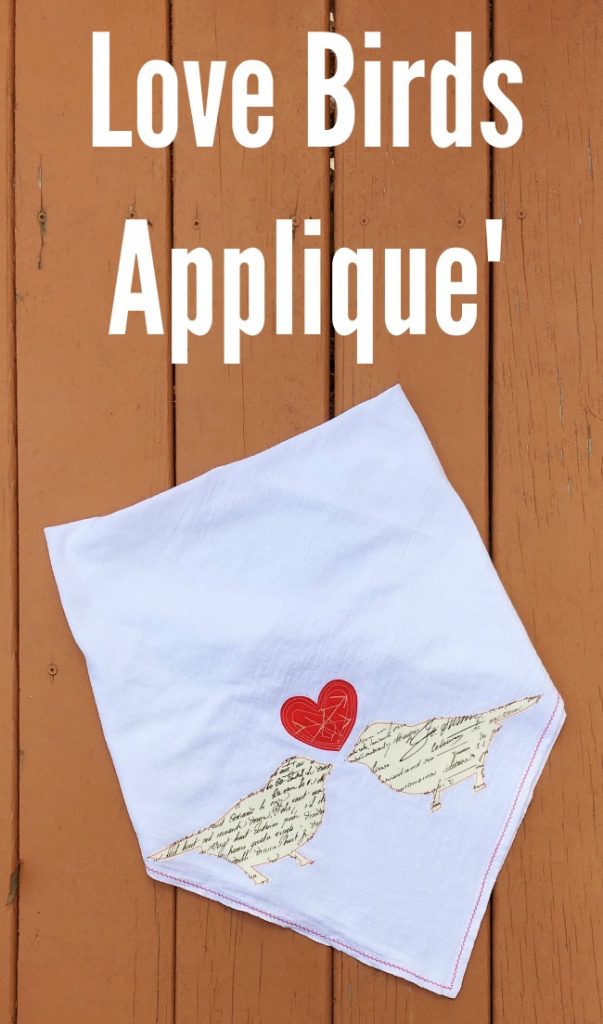 Happy creating!