Here is a great way to use up lots of scrap fabric! Make fabric twine! This fabric twine tutorial shows you how with some very easy steps. You can use fabric twine for many crafts and it adds so much fun to projects due to its colorfulness.
How To Make Fabric Twine Tutorial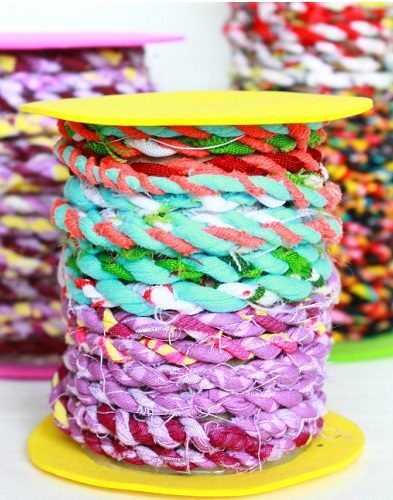 Materials needed:
scissors
fabric scraps
…..see the rest on Petro's blog!
Ready to craft? Check out Petro's post today! This post was submitted by Creative Homemaking:


Are you interested in submitting your own DIY projects such as sewing, crochet, quilting, recipes or other helpful do-it-yourself tips? Hop over HERE to submit your projects!
---
I hope you will enjoy using this tutorial and would like to invite you to subscribe to my posts!