With this tutorial I show you how to Glam your Sewing Scissors using painter's tape and spray paint.
Materials Needed: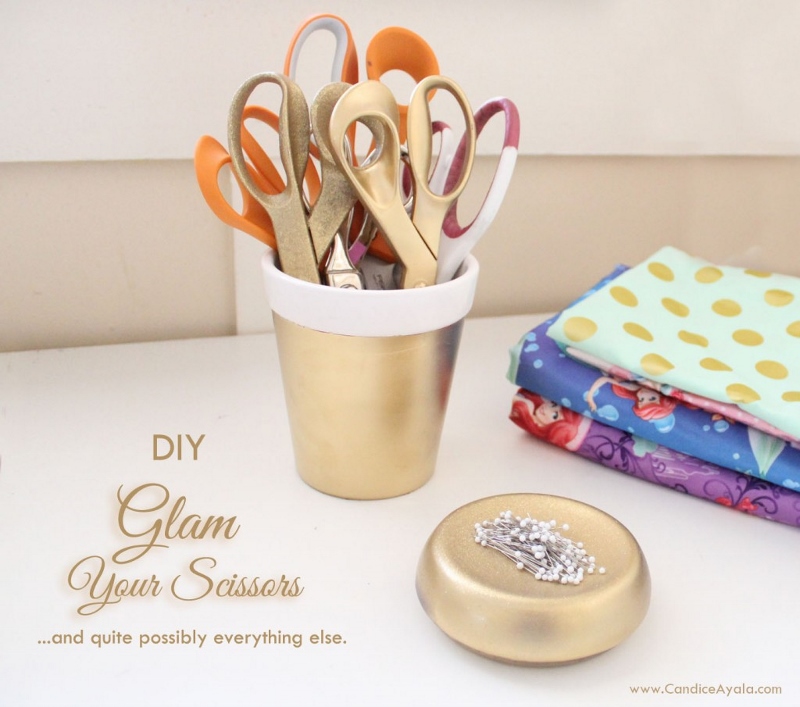 Want to glam up your own scissors? Follow the link below by Candice Ayala.

Did you make your own tutorial, round-up or recipe? We would love to show it off so come and submit the link! Read how!
————————————————————->
The following scissors are recommendations for you from DIY Crush at reduced prices. Hover over the desired pair to see details: