Working with felt is amazingly easy and I keep seeing cute little projects that don't require (much) sewing at all. For today's DIY I am showing you how adorable little felt bows can be as an accessory. Interested to learn how?
The bow from this pattern measures about 2 inches in width. Ready to make one or two or more of this cute felt bow patterns?
⇓—————————-PIN THIS——————————–⇓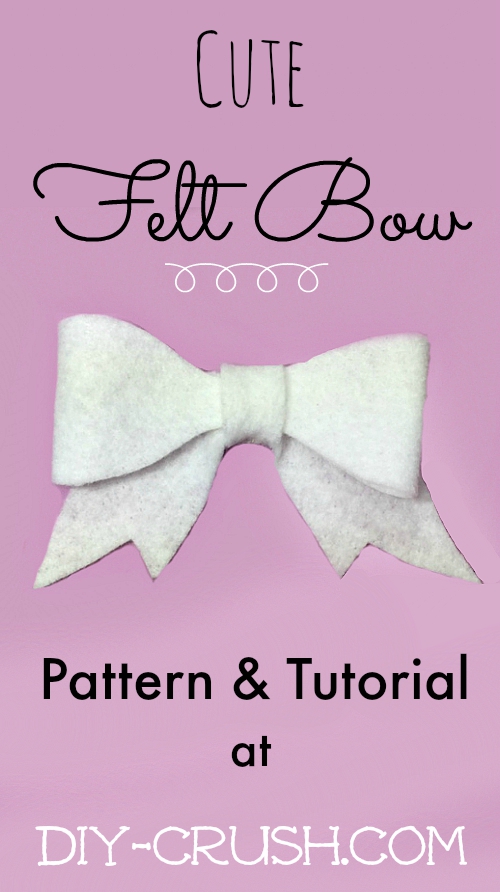 To showcase the use of little felt bows besides hair accessories I added those to a tutu dress since the chest band is a wide meshed crochet headband and very see-through.

Gather Your Materials
printer
1 sheet of printing paper
sharp scissors
some straight pins
a threaded hand sew needle
felt
Find felt & other craft supplies here:
Follow this 7 step picture tutorial: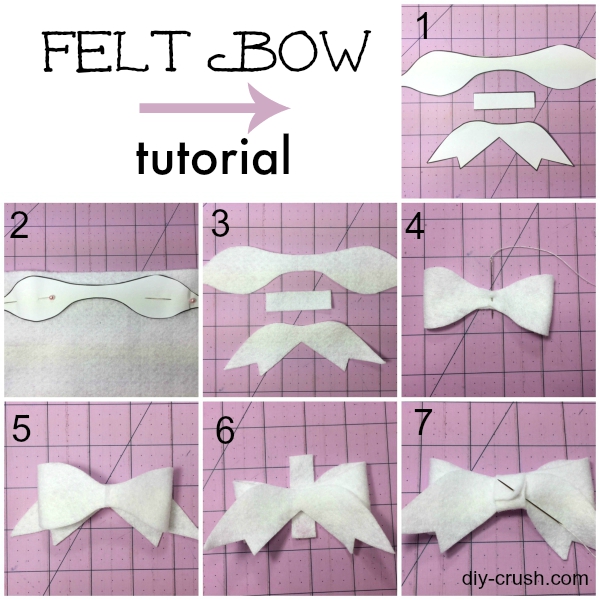 Print out the (my newsletter subscribers can download the templates. Sign up to 'sewing' below and once you receive the email, click on the link and look for no.8) and cut out them out
Pin each template to your felt and cut around
You will have 3 pieces
Overlap the main bow part 1/4″ and sew in place with your threaded hand sew needle
Place main bow onto the tail piece
Flip both over and place the middle strip underneath
Wrap the strip around the other pieces, overlap 3/8″ and stitch in place
You are done with your cute felt bow pattern! You might like my other free pattern 'How to sew a cute bow'!
The felt bows in action 🙂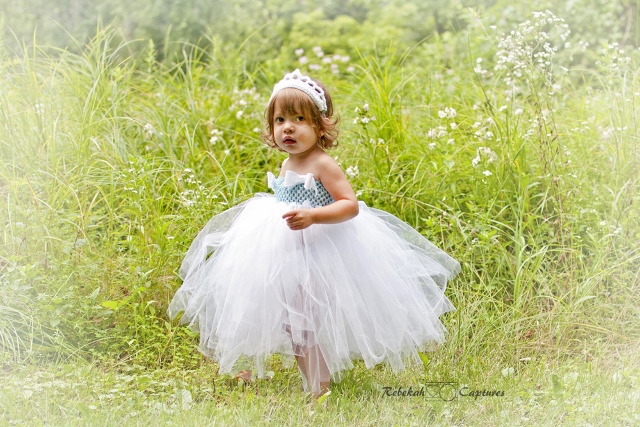 To use these bows as an accessory for clothing you can either use a safety pin and fasten the bow on the backside to the clothing. For my adorable example I hand stitched the bows to the crochet band of my tutu dress. I made two bows and used them to hide the skin which would otherwise peek through the wide meshed crochet band.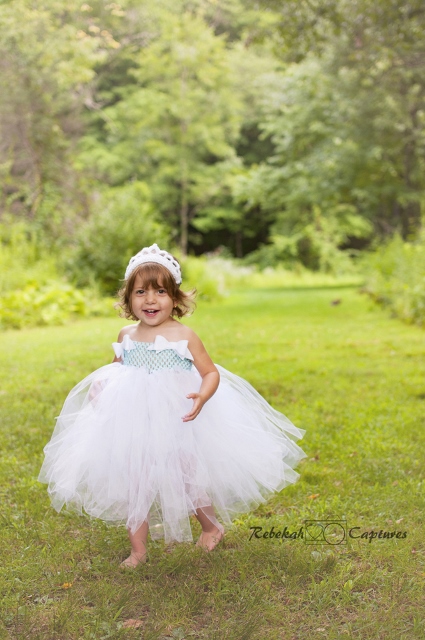 BTW, the amazing photographs are by Rebekah Erharbor! She does wonderful work and her little one is the best.
♥♥♥ ♥♥♥ ♥♥♥ ♥♥♥ ♥♥♥♥ ♥♥♥ ♥♥♥
---
 If you liked this post, would you like us to email you when we have a new post up?
Please subscribe via the box in the sidebar!