Learn how easy it is to make your own sun visor! All you need is a cheap baseball cap, fabric, seam ripper, hot glue and a sewing machine! Watch the video tutorial and get started! This sun visor DIY is easy and fun! You will want to make many sun visors for your kids and yourself.
*This post contains links to affiliates. Please see full disclosure here.
Sun Visor DIY
The inspiration for this sun visor DIY came from The Sewing Rabbit, see her post here! I loved how Jess made herself a sun visor from a baseball cap. My version is a bit different but I want to give full credit to her awesome idea!
Ready to make this sun visor DIY?
You need the following materials & supplies:
baseball cap
[eafl id=16415 name="seam ripper" text="seam ripper"]
fabric (I used [eafl id=16414 name="Amy Butler Bliss Bouquet" text="Amy Butler Bliss Bouquet"])
[eafl id=15952 name="Fiskars cutting mat" text="cutting mat"]
[eafl id=15141 name="Rotary Cutter" text="Rotary Cutter"]
straight pins
iron
[eafl id=15026 name="fiskars" text="scissors"]
hot glue & gun
The measurements are mentioned in the video but for the record, I cut my fabric band to 4″x40″. I am making a child's size sun visor but I think that even for adults these measurements will work great!
Ready to watch this DIY video? Click the arrow in the image below and the video tutorial will start!

All done! Enjoy your new sun visor!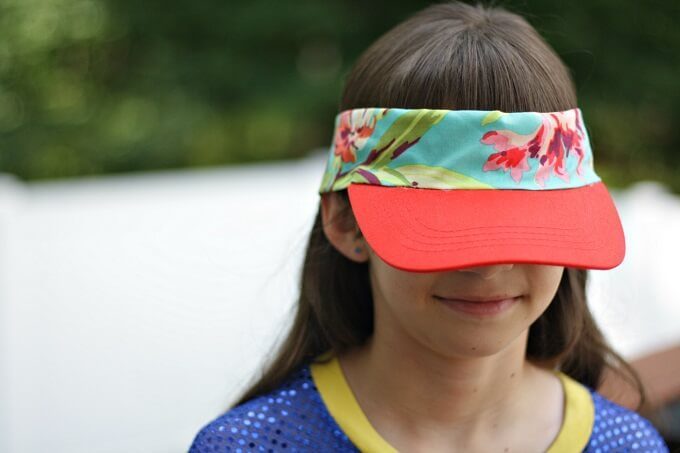 I love the long ties in the back!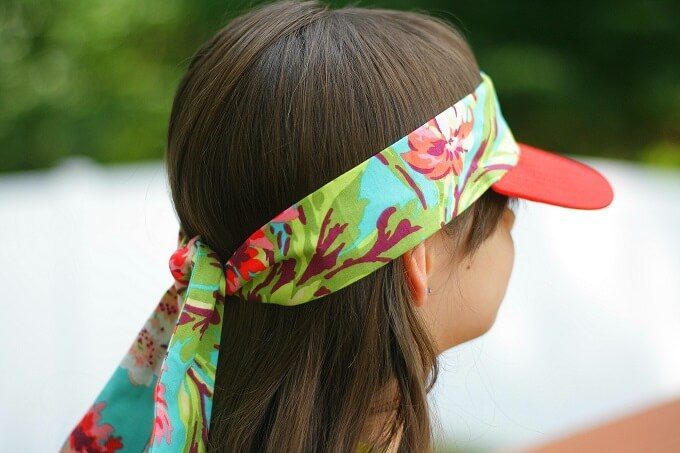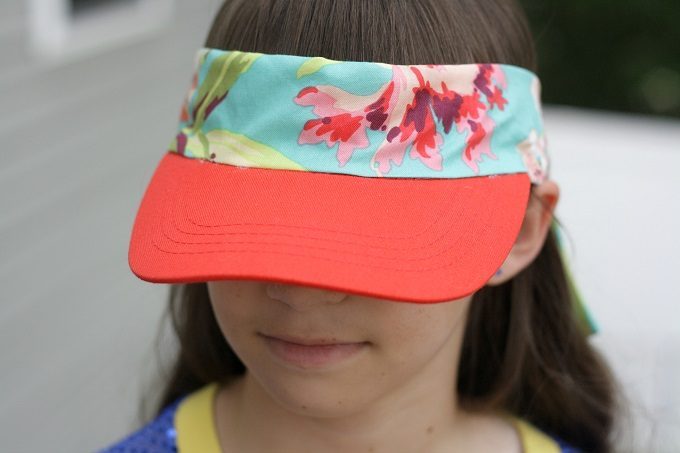 My silly little girl! I think she loves her new sun visor, what do you think?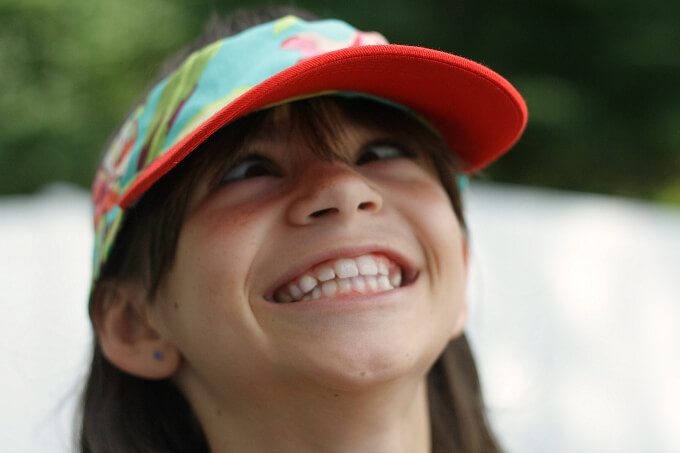 I hope you will view my other free tutorials & patterns for more great DIY inspiration!
————-
Would you like us to email you when we have a new post up? Then hop on the list by entering your email on the sidebar! We promise, we only send you 1-2 emails per week!