Welcome to a new post today and also a new topic! Recipes! Now this is completely new to me, not cooking but posting about it! lol
Inspired by many yummy recipes that I come across while browsing blogs on a daily basis I thought I want to try this and make my own. I have many self composed recipes so let's start with this one;)
So, tell me. What is it that YOU are looking for when you browse for a new recipe? Don't forget to let me know after you have read this recipe;)
⇓ – – – – – – PIN THIS – – – – – –  ⇓
My criteria for cooking is pretty simple. I like fast to cook dishes, yummy dishes, healthy dishes and dishes that don't cost a fortune! Oh and if I could add one, I often times REALLY like meatless dishes (that's because hubby ALWAYS wants meat! lol).
I made this amazingly simple but oh so good veggie casserole! It has carrots and broccoli among pasta but of course you could use pretty much any veggies for this.
Details:
all ingredients cost about $10.00 – $12.00 for this casserole.
It will yield a family of 6.
Very easy!
Takes 30 minutes to prepare and 30 minutes to bake.
Ready to cook with me today? Let's go!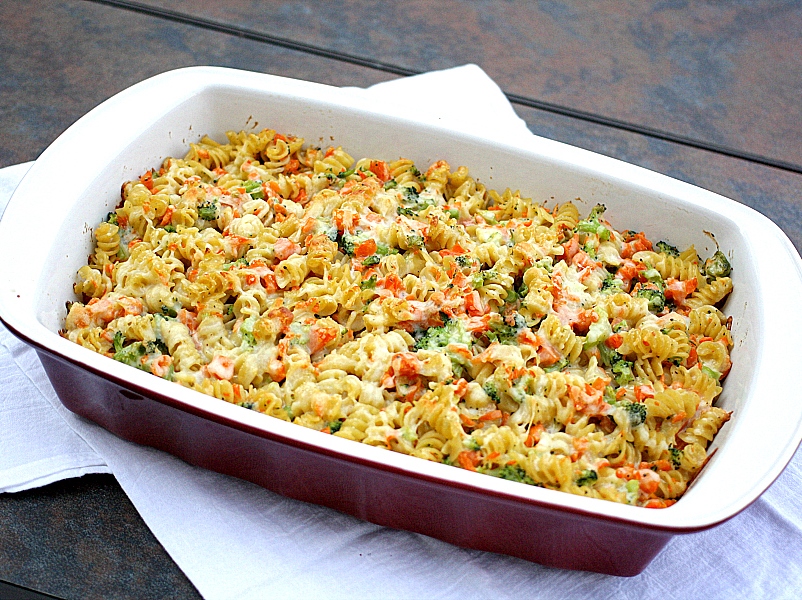 The Ingredients:
1 lbs. dry pasta
1 lbs. fresh or frozen carrots (I used fresh carrots because I had them on hand)
1 lbs. fresh or frozen broccoli (I only had frozen broccoli)
1 – 1.5 jars of Alfredo sauce (depending on preference of creaminess)
some Parmesan cheese for toppings
1 small bag of shredded mozzarella cheese
plus ground pepper, sea salt and garlic powder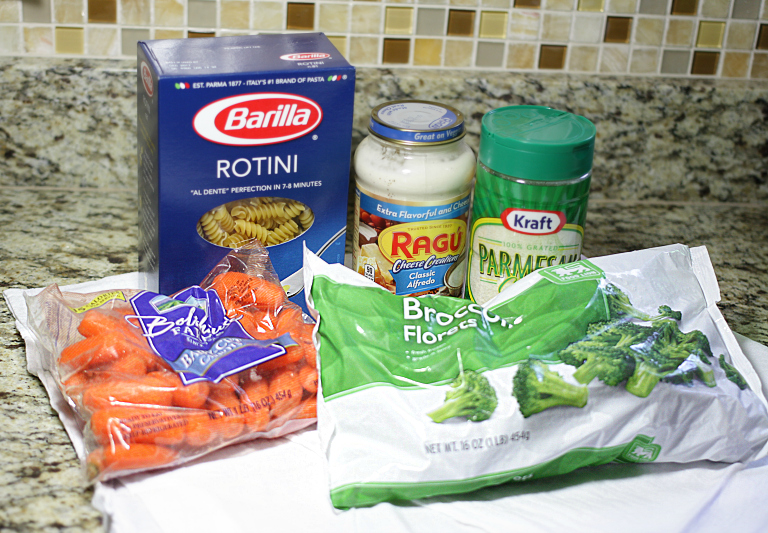 Instructions
1.Boil the pasta al dente according to the package. Preheat oven to 375F/170C. Follow on with step 2 and 3 while the pasta is boiling.
2. Finely chop the carrots by hand or processor. Microwave them for about 5-7 minutes depending on if you like them a bit crunchy which I did.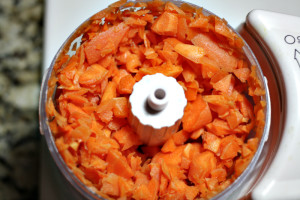 3. Do the same with the broccoli. Although I bought florets they had a lot of stems left on them so I trimmed mine off.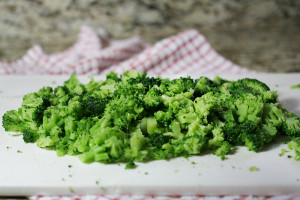 3. When the pasta is done, drain the water and pour pasta into large mixing bowl.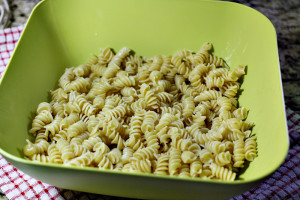 4. Add the chopped carrots and broccoli and mix together.
5. Pour Alfredo over the veggies. TIP: if you prefer a more creamy casserole you can add another half jar of sauce. Season with 1 tsp black pepper, 1 tsp sea salt and 2 tsps garlic powder.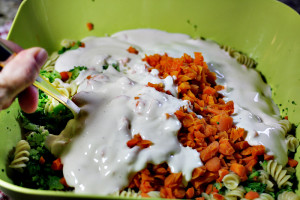 6. Mix all but one 3/4 cup of shredded mozzarella cheese under the veggie/pasta mix and pour into creased baking dish. I used a 12×19″ pan.
7. Sprinkle remaining shredded cheese over and about 1 cup of Parmesan cheese.
8. Place on middle rack in preheated oven and bake on 375 degrees for 25-30 minutes or until crispiness is reached.
9. Enjoy this delicious, meatless and budget friendly casserole with your whole family!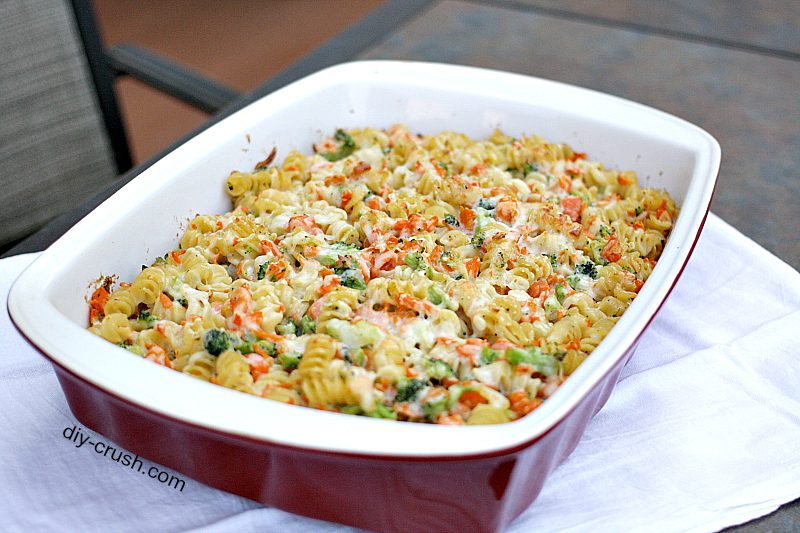 ♥♥♥ ♥♥♥ ♥♥♥ ♥♥♥ ♥♥♥♥ ♥♥♥ ♥♥♥
---
What are your budget friendly recipe tips? Leave us a comment below!! We will reply!! ♥ ♥ ♥