I had just bought some swimsuit material at one of my local fabric shops and a pattern. I have strong intentions to sew it up in time for the pool water to be warm enough. That made me thinking. What patterns are out there that are suitable for the beach or pool for the whole family? I got to work with some amazing pattern designers. Let's see all the patterns for the beach or pool!
Patterns For The Beach Or Pool
*This post contains links to affiliates. Please see full disclosure here.
We've got some amazing sewing patterns to show you! Now the following patterns are just a small, teensy tiny fraction of what's out there but some super lovely designers pitched me some wonderful ideas!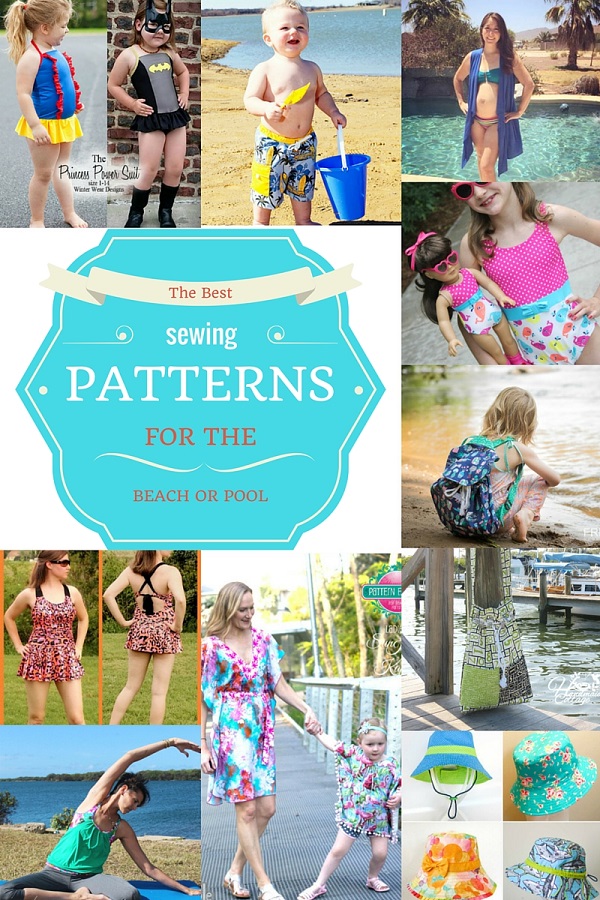 The Princess Power Suit pattern by Winter Wear Designs: it's a super cute skirted one-piece swimsuit for girls ages 1 through 14 and can also be made without the skirt. Besides being a princess, this swimsuit looks great as an action figure such as Batman, Super Girl or just as a cute ballerina!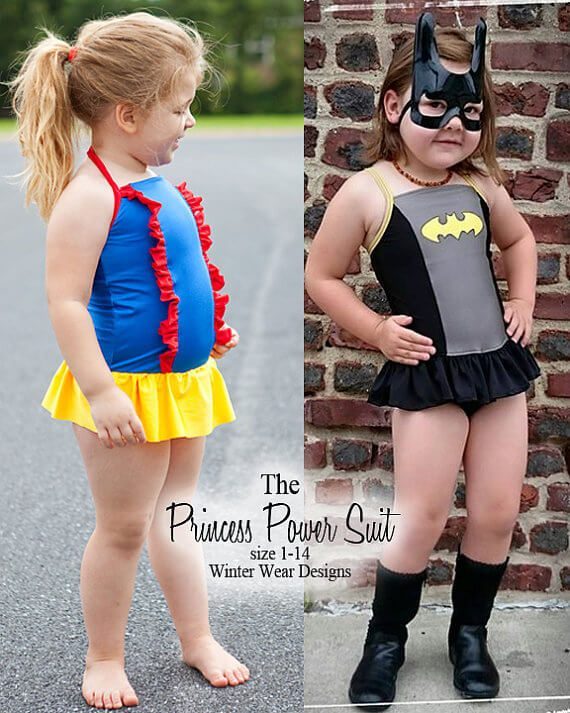 Lola Swimsuit by Laela Jeyne Patterns. Talk about pretty!! With this swimsuit any body figure will look great at the pool or beach, just see the additional pictures in her listing. The listing description says that this swimsuit is fully customizable to YOUR measurements! It has directions on how to alter the torso length, do a full bust adjustment, make a tankini, add a yoga waistband to your tankini, and how to make leg bands instead of elastic for more bottom coverage.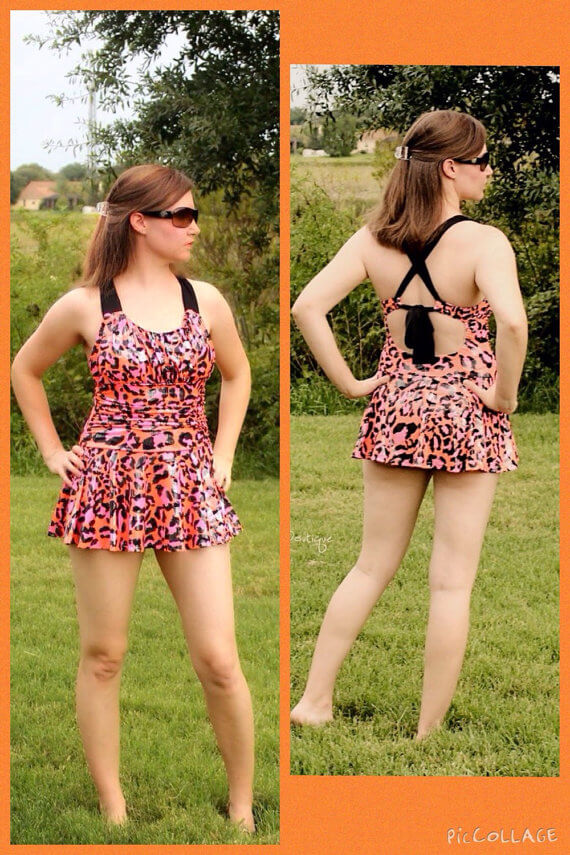 Pattern Emporium's Sunkissed Kaftan patterns for girls & ladies serves as a great swimsuit cover-up but can also be worn as a pretty top to walk around in on the boardwalk. The ladies version has too many options to list them all but here are some of them: 5 lengths: Short top, top, tunic, dress & maxi. 4 necklines: High-V, Mid-V, Low-V & Plunging-V. 4 sleeve lengths: Short sleeve, 1/2 sleeve, 3/4 sleeve or determine your own length and a breastfeeding option! Have I convinced you to check this pattern out?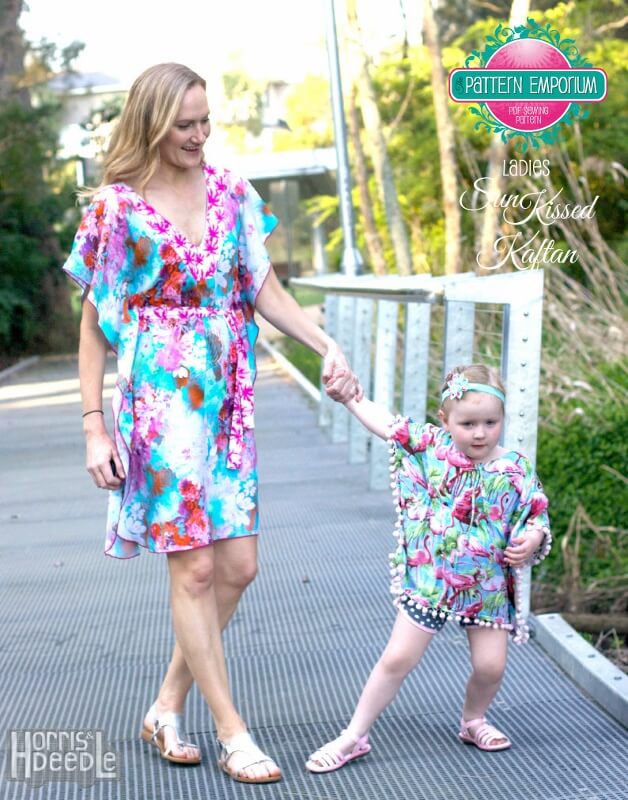 Another great cover-up is the Woman's Four Season Cardigan & Duster pattern by EYMM. You could even wear it during the day at the pool and out to dinner that night with just a tee underneath and jeans. See the pictures in that listing!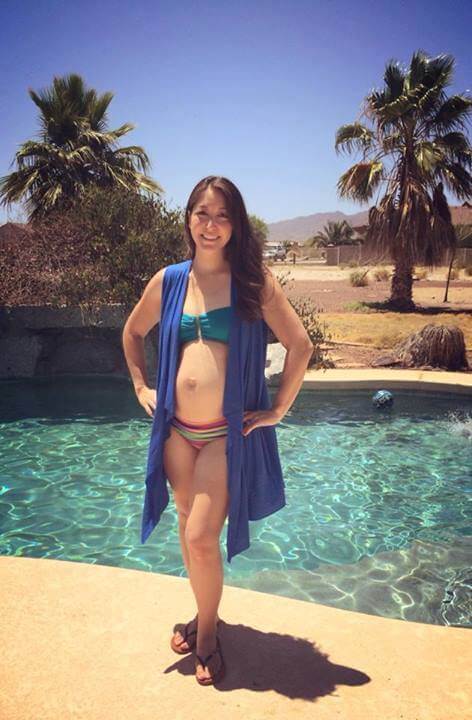 The girls version is not shy of options either! Take a look: 3 lengths: Top, Beach length, Dress or you can make to suit yourself. 8 necklines such as T-shirt neck, Boat neck, Keyhole neck, Hoodie, Decorative Placket, Hidden Placket, Narrow V-neck and Wide V-neck. Wow!!
Her dolls won't have to miss out either on some fun swim times with Cole's Creations patterns! The Lakehouse Swimsuit for dolly is perfect and you can even sew your girls a matching one from this pretty pattern that can also be made as a leotard. What I specifically love about this style is its full coverage!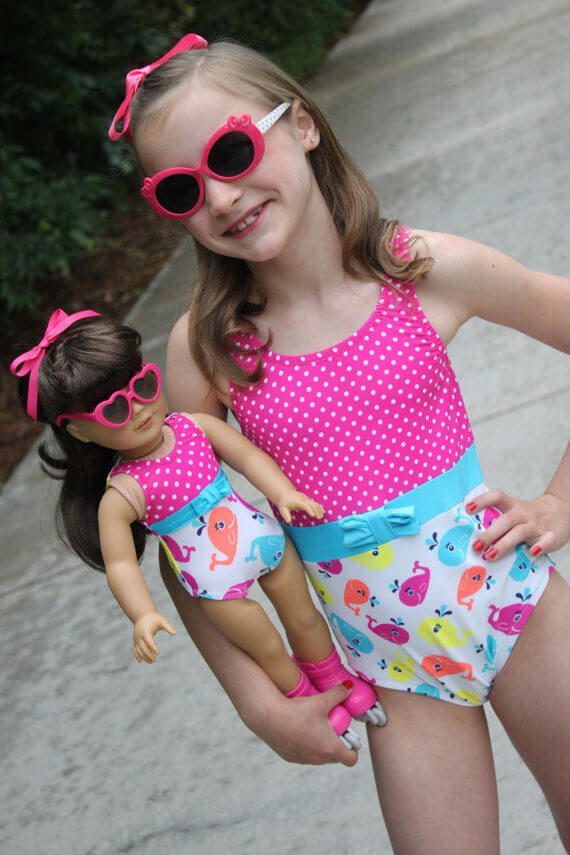 If you are not much about swimming or the water in general, how about some beach aerobic? 5 Out Of 4 Patterns designed this versatile girls Agility Tank and Dress pattern which lots of great options.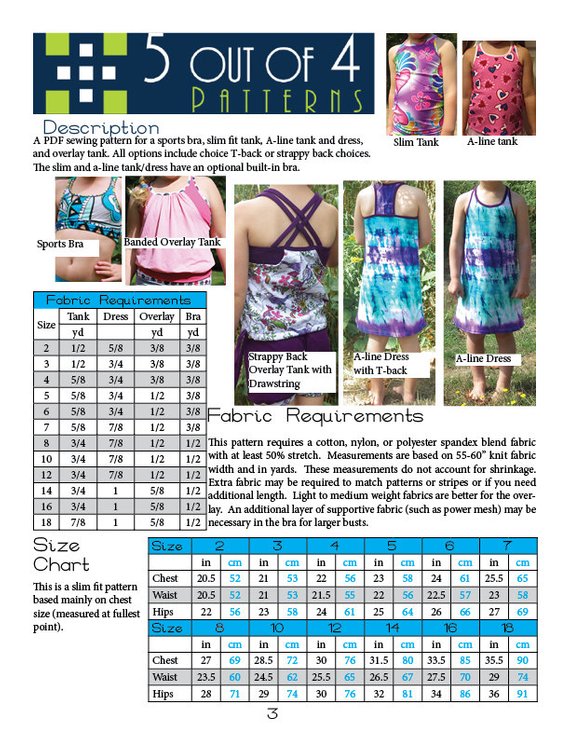 To continue with this post please click on page 2 below!