Today we have the Amanda dress pattern for you! It's a Lily Bird Studio design and it's amazing to say the least!
Our valued reviewer was Deborah from Sprouting JubeJube and she had fun with this one! Let's see what she thought!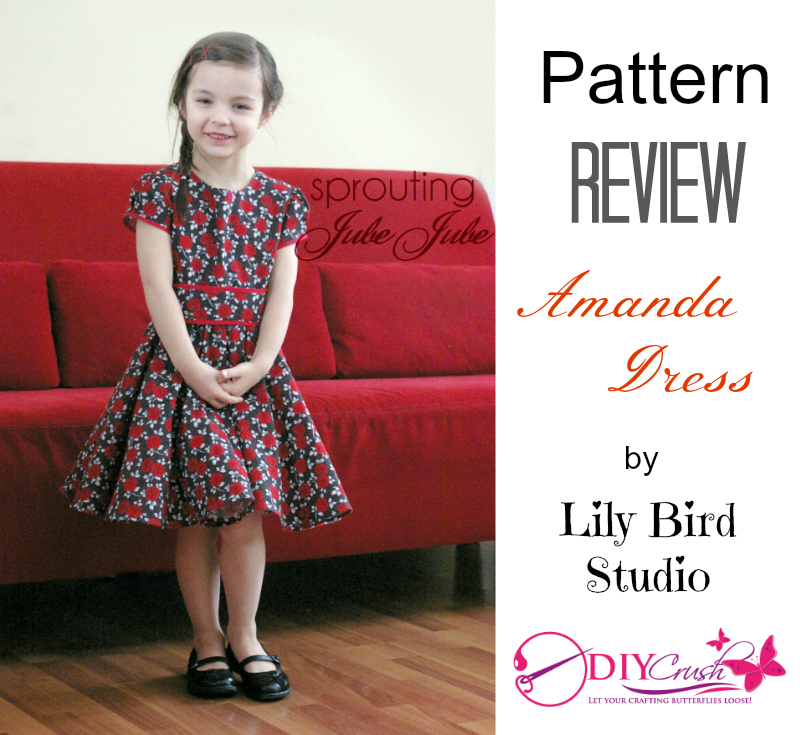 The Review
Deborah has posted the review on her blog so I won't give out too many details. So when you are done reading the following paragraphs please head over to her blog! 🙂 Don't skip over now because you'll miss the pattern link!
The Pattern Details
the full sized templates are color coded and computer drafted
charts for materials and yardage
chart for finished dress measurements
tutorial to make your own piping!
The Outcome
Well, I think we all can agree, Deborah's dress came out stunning! I just love the beautiful fabric she used!! It makes this dress look very classic and chic. And how cute is her little model?? She is in my opinion THE perfect model to showcase this pretty dress pattern from Lily Bird Studio, don't you think?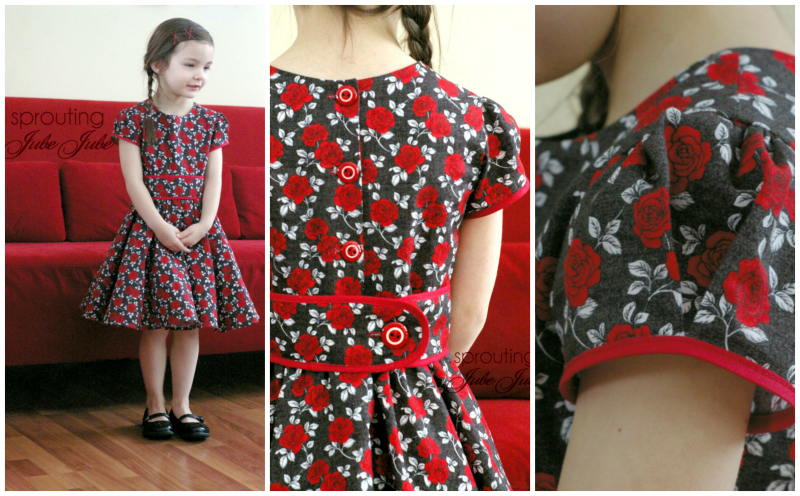 Amazing, huh? Gosh I love the detail, the fabric, the pose of this little model AND the perfectly matching sofa!! haha….
Ready to download your copy of the [eafl id=15628 name="Amanda Dress Pattern" text="Amanda Dress Pattern"]?  To view all of Lily Bird Studio's fantastic sewing patterns please go to her shop at [eafl id=15629 name="her shop on Etsy." text="Lily Bird Studio"].
---
♥ Like this post? ♥ We would love it if you would follow us through our social media channels:
And please leave us a comment below!! We will love your forever!! ♥ ♥ ♥