I have been selling digital sewing patterns since years and never have come across this valuable information until recently. I was surprised that Paypal has this kind of feature so I searched under "fees" and there it was!
Are you ready to start saving some money and start paying lower paypal fees? Let's do this!
⇓—————- P I N  T H I S —————-⇓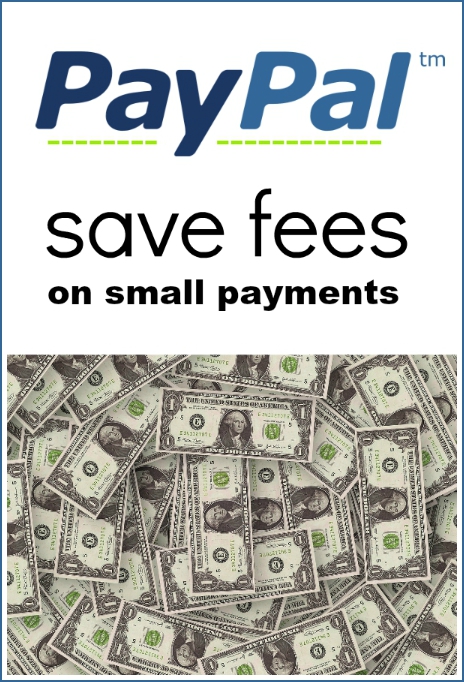 Micropayment Discounts
Micropayments are payments that are less than $10.00 per transaction.
Paypal offers lower fees if your transactions are less than $10.00 meaning if you sell patterns (and especially digitally patterns where no shipping is involved) that are less than $10.00 in total transaction you can save money that way. How? With Paypal's "5% plus $0.05" rate.
How Does This Work?
Here's an example from the paypal site for a business that usually accepts $2.00 payments.

Typically digital patterns range anywhere from $2.00-$9.99 (in the ideal case) and will be eligible for this low rate. If a pattern sells for more than $10.00 then Paypal automatically adjusts the rate to the usual 2.9% + $0.30 per transaction which most of us are (or were) used to anyways.

More information on how to set this up in your paypal account can be found HERE! Note: I hired a web developer through Fiverr.com to help m set this up in my paypal account.
But not only digital patterns are eligible for this discount, basically any merchandise under $10.00! Imagine any website that sells small, low priced items such as
headbands
hair bows
jewelry
small sewing supplies
virtual products such as ebooks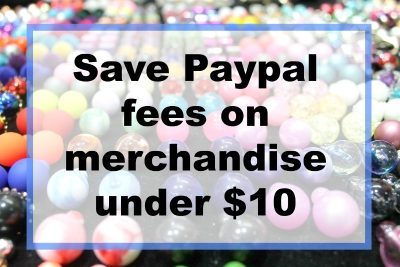 The only thing is that your fees of 5% and 5cents will remain throughout, no matter if a payment will be over $10.00. You will end up paying a bit more fees if that's the case but if your sales are under $10.00 for the majority then you will save in the long run.
How Do I Apply?
It's very simple! You call customer service! Let me tell, I had to speak with them on numerous occasions and must say, they are a knowledgeable bunch! All you want to do is log into your Paypal account and scroll down to the bottom of the page.
I usually get a passcode for a quick line and it has always worked great! Just ask for "payments & transactions" and a live person will be with you shortly.
Disclaimer: I am not a web developer nor a Paypal specialist and definite information on switching to lower fees will be solely up to the Paypal representative.