Hearts appliqué mittens are not only for Valentine's Day but can bring joy throughout the year! For the upcoming Valentine's Day I wanted to make something cute for a special little girl and thought of making this quick Hearts Appliqué Mittens Tutorial. The heart template comes in 4 different sizes and would fit nicely onto kids mittens throughout adult sizes.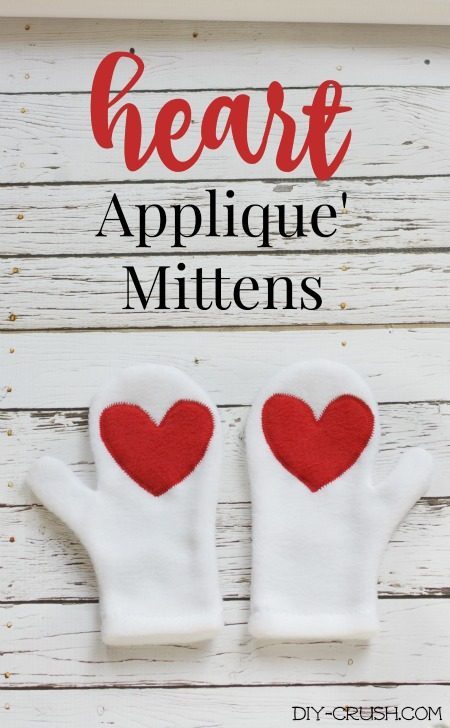 For this free hearts appliqué mittens tutorial I am using my free mittens sewing pattern and since I am making the smallest size mittens, the smallest heart will fit perfectly. You can download the free hearts templates HERE.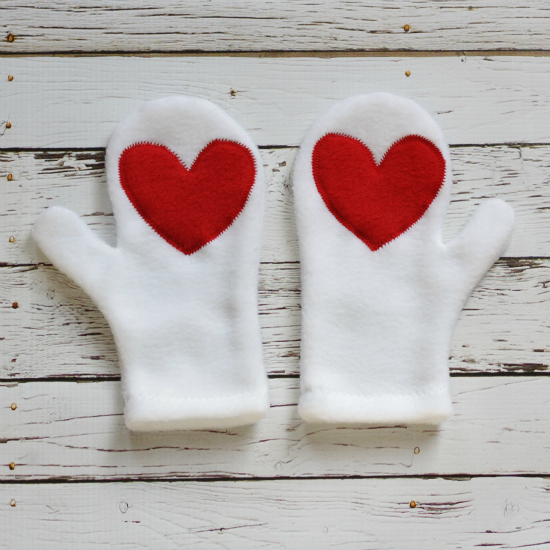 Hearts Appliqué Mittens Tutorial
Besides Valentine's Day, these heart mittens would looks adorable also in other color combos! Just images black mittens with hot pink hearts or gray & yellow or green & white or ……Ok, ok! I am sure you get the idea! I will for sure make more very soon! For now, let's just make them for Valentine's Day, 'k?
BTW, I think this adorable heart scarf would go very well with our mittens, what do you think? Find the tutorial HERE.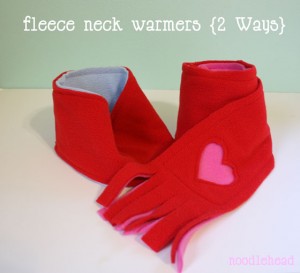 Gather Your Supplies
Follow this tutorial: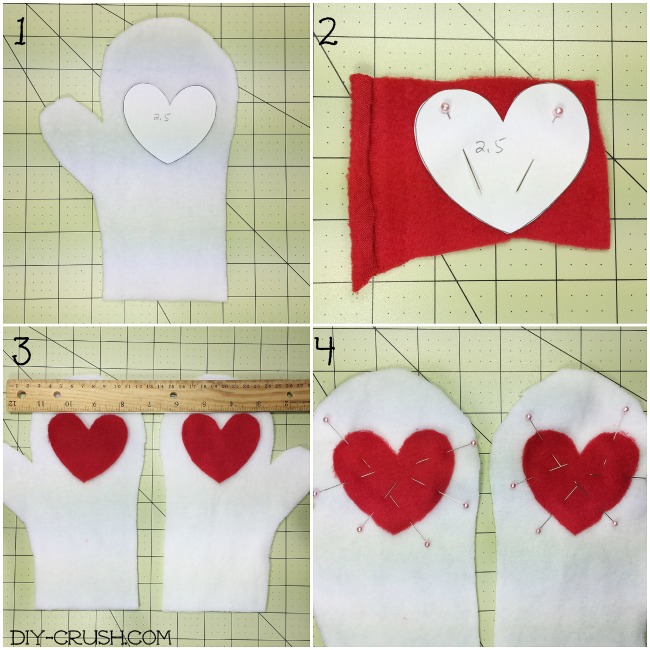 From the heart templates in 4 sizes, see which size fits your mittens best. Keep about 1/2 to 1″ space around the heart so it won't get sewn into the seams.
Pin heart template to the fleece or other material and cut out 2 hearts.
My tip in order to keep the hearts in place on slippery fleece, I use a little bit of spray adhesive on the backside of the hearts (spray in well ventilated area!). This allows me to keep the hearts from moving while sewing. Position the hearts with help of a straight ruler in distance to the top edge. This will also make it easier to place the hearts at once since the adhesive won't allow for corrections once the hearts are placed.
Let hearts dry a few minutes and pin in place. Then sew around the perimeter of the hearts using a wide and if preferred, narrow zigzag stitch. Backstitch the end. Now you can finish the mittens as instructed in the pattern.
All done! I am thrilled how they turned out and I can't wait to give them to the recipient soon!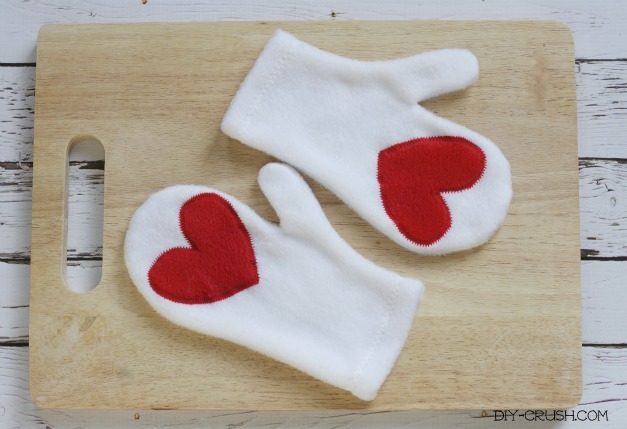 If you like this free hearts appliqué mittens tutorial, then hop onto the mailing list. Then hop on the list by entering your email on the sidebar!