This round pillow sewing pattern is great for a beginner. It is easy to sew with only two sides. You can make it from pretty much any material you like, as long as it is an easy to sew fabric. This shown pillow is made with soft cuddle fabric.
Free Round Pillow Sewing Pattern – great for beginners
This round pillow is great for so many things! You can use it as a decorative pillow, a floor pillow, even a pillow for your pet! And the best part is that it comes in 11 sizes! That's right! I'm offering 11 sizes from tiny to large. The smallest could be a cute doll pillow or pin cushion. The shown pillow is made with Cuddle fabric.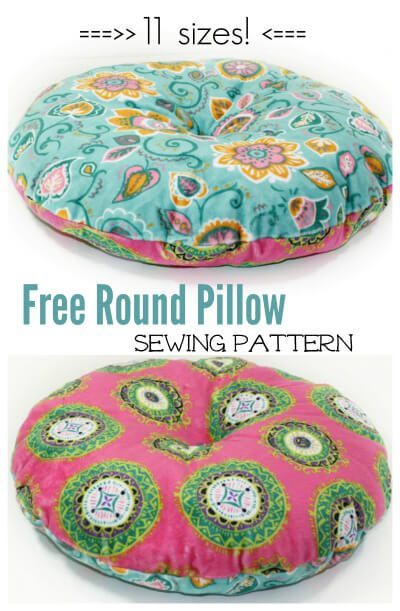 *This post contains links to affiliates. Please see full disclosure here.
You need the following supplies:
=====> download templates
1 or 2 different prints of fabric (about 2/3 yd for one side if making the largest circle)
fiberfill (loose stuffing)
sewing machine with regular/standard needle
long hand sew needle double threaded with embroidery thread (about 70″ long)
2 coordinating buttons with 2 or 4 holes
2 safety pins
Seam allowance: 3/8″
How to sew this round pillow:
Print out the half circle template. The lines on the template are in 1 inch increments so you can make your pillow as tiny or as big as you like! I used the largest number (11) which lets my pillow measure about 20″ in diameter. Cut out the desired size template.
Fold your fabric over and place the half circle template onto fabric, pin and cut around it. Repeat with other fabric. You'll have now 2 circles.
TIP: if you are using cuddle fabric or faux fur you want to prevent the edges from producing too much lint. Just throw the cut fabric pieces into the dryer with a damp towel for about 10 minutes on very low heat.
Assembly:
Place the 2 circles with right sides together and pin then sew along dashed line with a straight stitch. Leave a 4″ opening for most sizes. Backstitch the beginning and end.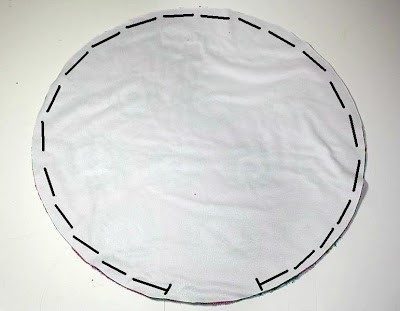 Reach into opening and turn pillow cover with right sides out.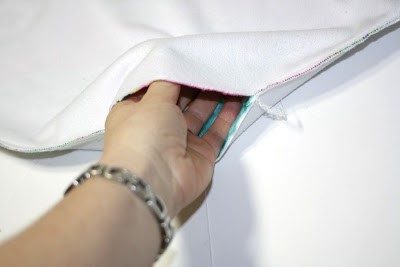 If you prefer to leave your pillow "plain" without a buttons in the center like this one: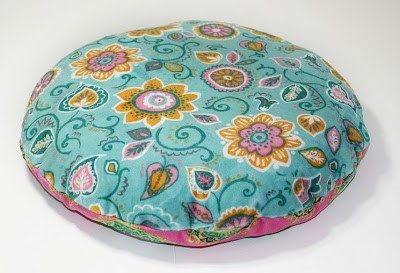 Then skip the next step. A pillow without a button would be perfect for pets!! :)Secure the second safety pin to the reverse side (only through one layer).
Take your half circle template and mark the center with a safety pin (go only through the upper layer).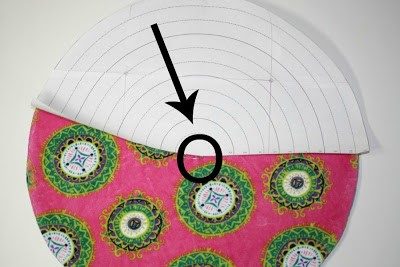 Stuff pillow with loose filling until desired fullness is reached. It is recommended to not over stuff it.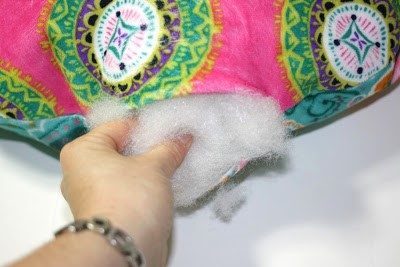 Pin the opening closed and sew in down with your machine and or handstitch it.
Get your buttons and threaded hand sew needle ready.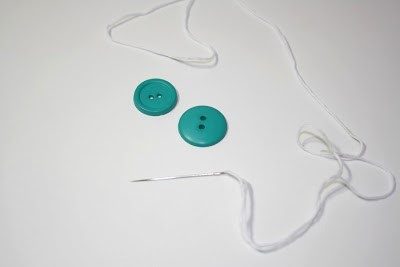 Poke needle through one side where the safety pin was placed. Remove safety pin.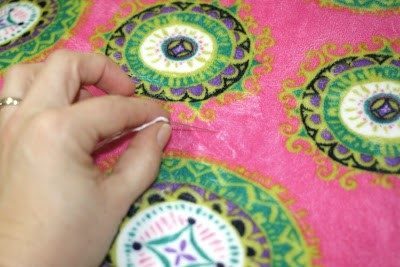 Step 1-4 as follows: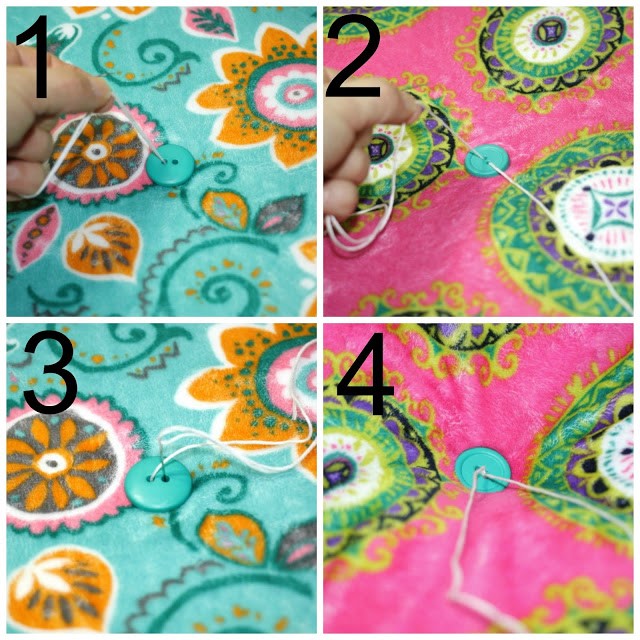 poke needle all the way through the pillow as straight as possible until you reach the other side where the safety pin is. Add a button and feed needle through
poke needle through the other button hole until you reach the other side again leave a little bit of slack on the thread since you don't want to pull the thread too tight
repeat this step by going back to the reverse side and through the button
once you come through the first button you want to double knot the thread very tightly and trim it off short
Your pillow is done! It's so pretty with its two different sides! I gave this one to my daughter who then later decided, our little dogs needs it lol.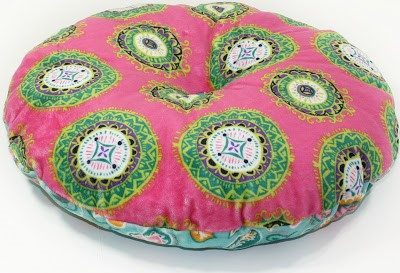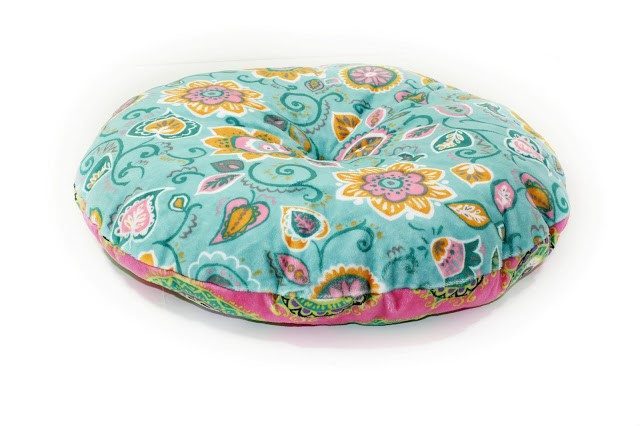 I hope you enjoyed this free round pillow pattern and will check out the other free pillow patterns!