Love to quilt? We are amazed by how many beautiful quilt patterns are out there! The best inspiration site where you can find amazing project ideas and patterns is pinterest. Today we want to show you our top 10 most beautiful Americana quilt patterns.
⇓- – – – – – PIN THIS – – – – – – ⇓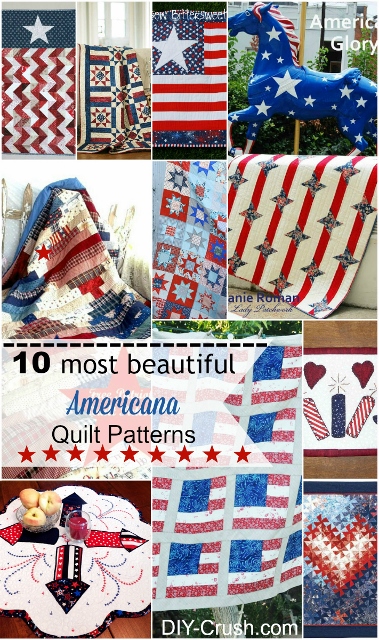 To give credit to all these amazing quilt pattern designers please find their websites and blogs in the list below according to their corresponding numbers.
Let's see our ♥ cRuSh ♥ on the following patterns!
Be inspired and add this collage of our top 10 most beautiful Americana quilt patterns to your quilt pattern inspiration board: