If your child loves a t-shirt so much you might ask her why, where there are literally thousands of different designs out there. She might say that it's the graphic ON the shirt, not the shirt itself. But what if she outgrew the shirt and you can't get the same one anymore? This is a great way of salvaging her favorite t-shirt.

This case scenario always happens with my daughter. She LOVES her shirts! So it happened that she had a t-shirt for about two years and really loved the glittery peacock on it. When I went through her closet to sort out outgrown clothes, she objected. "Not this shirt, mom!". But its too small, I told her.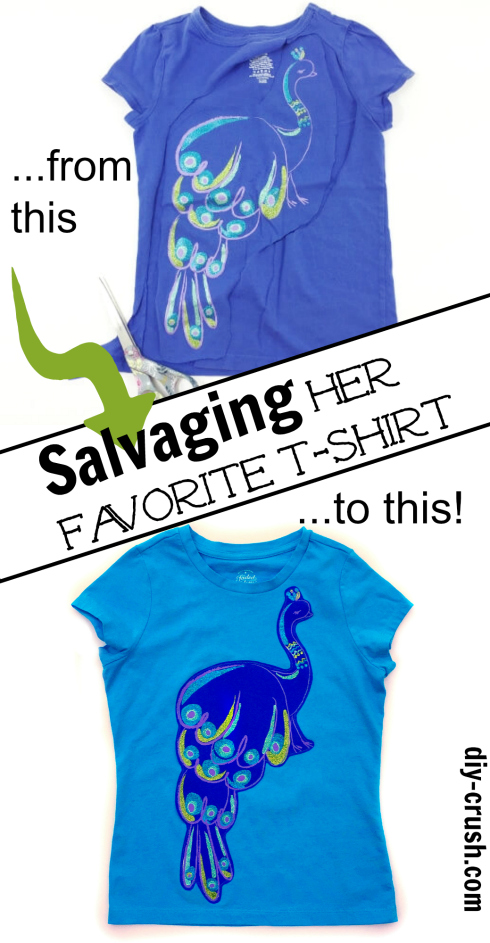 Yeah, right. She knew better. She knew I had an idea to keep her beloved glittery peacock. See what I did.
The only way to preserve that glittery peacock was to cut it out of the shirt that was too small.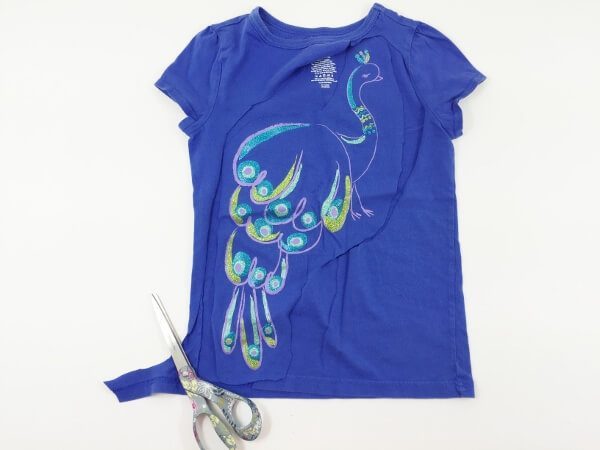 The peacock was quite large, it filled out most of the front of the shirt so I had to use lightweight iron on adhesive so it wouldn't be that stiff once applied to the new shirt. I followed my tutorial for making applique's. Once I ironed on the adhesive I trimmed around the peacock to make it look nice and even.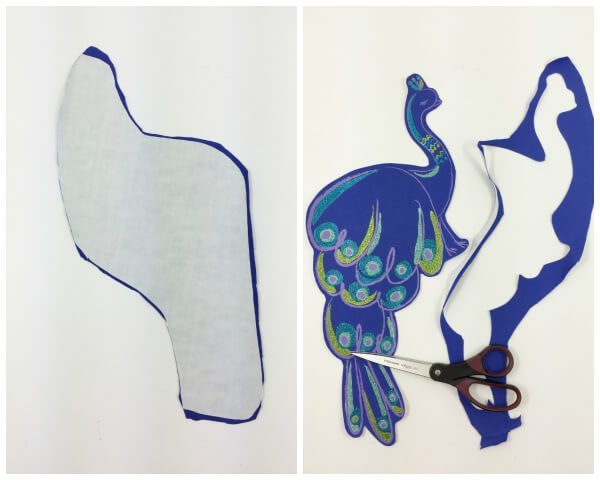 Which shirt should we pick?? I had a bright yellow and a turquoise t-shirt which was almost the same color as her original shirt. I always buy several plain t-shirts from Wal-mart in just about every color to have on hand when situations like this come up. See the stars & stripes t-shirt I made where I used a white shirt for.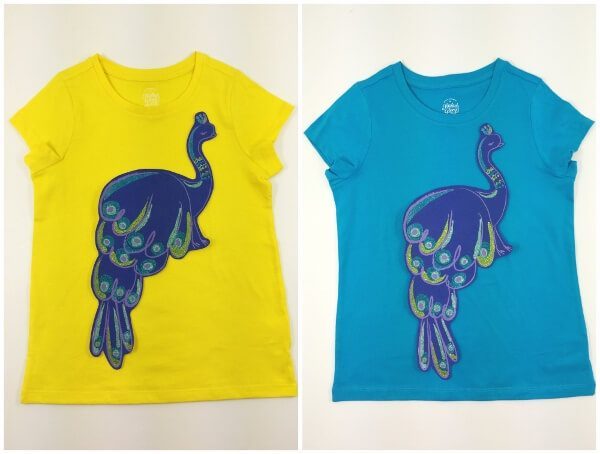 She chose the turquoise t-shirt after all. I think it's a great choice. What do you think? After finishing the applique', my daughter is going to be happy again! Her new (salvaged glittery peacock) shirt is done! Off to find something else to salvage, recycle or upcycle!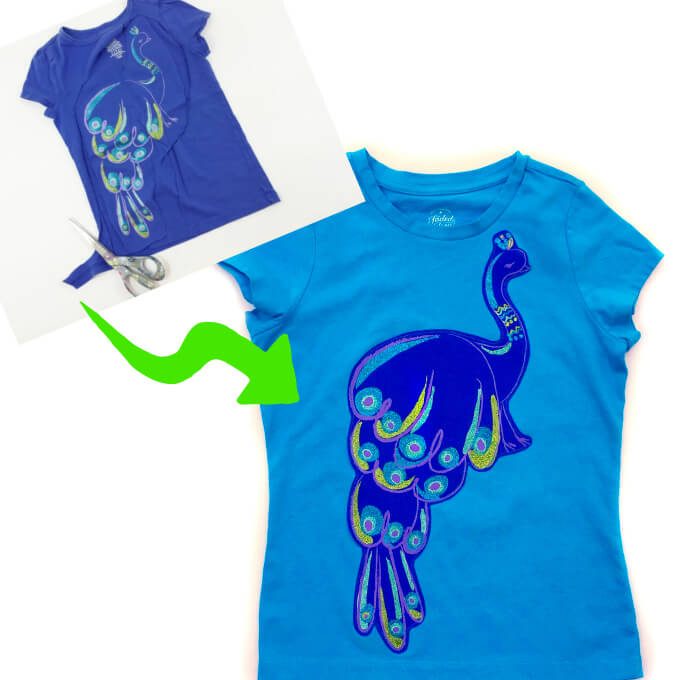 Would you like us to email you when we have a new post up? You can choose what interests you! Then hop on the list by entering your email below! We promise, we only send you 1-2 emails per week!
We are linking up to some of these awesome blogs! Come over to our link party on Thursdays at 7pm EST!