Damjana submitted this fab post: I used a totally unprofessional sewing hack when sewing a jersey patch on a sleeve to make it easier. I'm still a bit ashamed of it. But it was totally worth it! Want to see what it was? It made my project easy and quick.

This (Unprofessional) Sewing Hack Will Make Your Life Easier
Sometimes the craziest and most unprofessional sewing hacks are the best. This tip is simply awesome!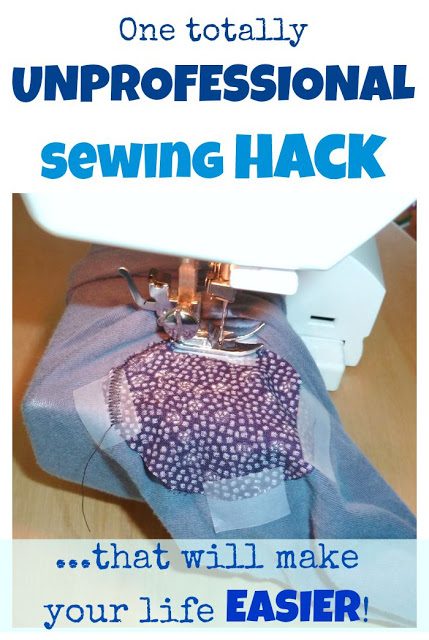 Ready to see this fabulous sewing hack in action? Check out Damjana's post today! This post was submitted by Apple Green Cottage:


Are you interested in submitting your own DIY projects such as sewing, crochet, quilting, recipes or other helpful do-it-yourself tips? Hop over HERE to submit your projects!
---
I hope you will enjoy using this tutorial and would like to invite you to subscribe to my posts!