Don't throw out those selvedges. Turn them into fabric and make a pretty drawstring bag. This project is a great scraps or better yet selvedge buster as well. Selvages often times are so pretty and deserve a little extra attention. Here is a fabulous project for using selvages on a useful drawstring bag.
Selvedge Fabric Drawstring Bag
This tutorial submission is great for using up pretty fabric selvedges that otherwise would be tossed out. Find the link to the drawstring bag pattern (sewing tutorial) below.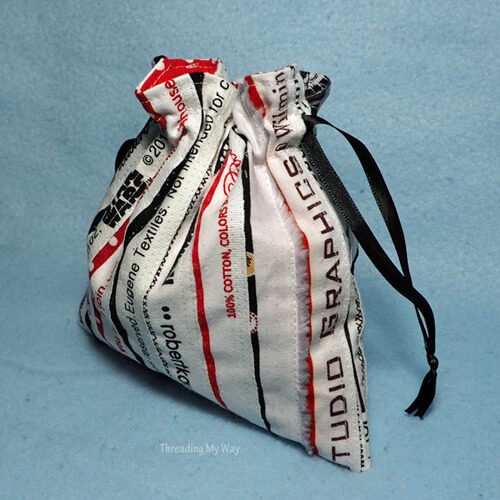 If you like to see the full scoop on how to sew a selvedge drawstring bag, check it out today! This tutorial was submitted by Threading My Way:


Are you interested in submitting your own DIY projects such as sewing, crochet, quilting, recipes or other helpful do-it-yourself tips? Hop over HERE to submit your projects!
—-
Have fun sewing! Share some pictures in our facebook group! We'd love to see them!
If you enjoyed this free tutorial, would you like us to email you when we have a new post up? Subscribe on the sidebar!