We'll continue with the free pom pom kerchief tutorial:
Step 11: Now it's time to sew the pom pom trim on. Place the trim along the sides and pin. Trim off the excess of the trim.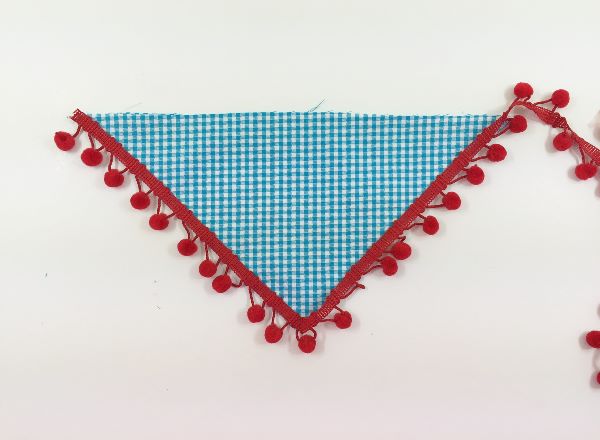 Step 12: Using a wide zigzag stitch with matching thread for the trim and for the kerchief fabric, sew the trim on as shown.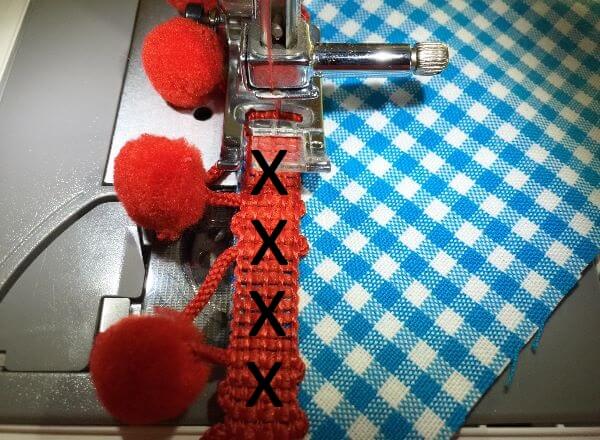 Step 13: Pin the bias tape/ties to the wrong side of the kerchief. See my detailed tips for how to sew bias tape on the correct way.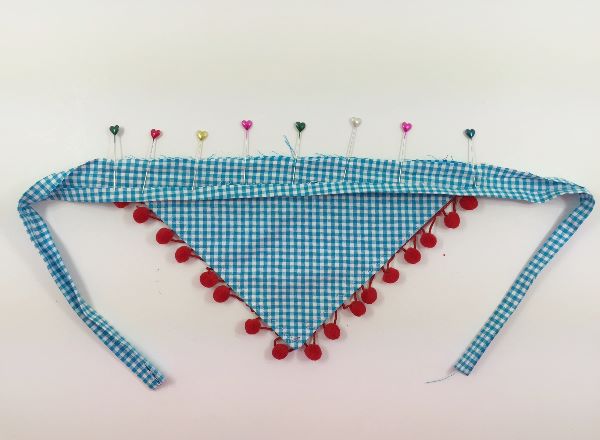 Step 14: Sew right next to the crease.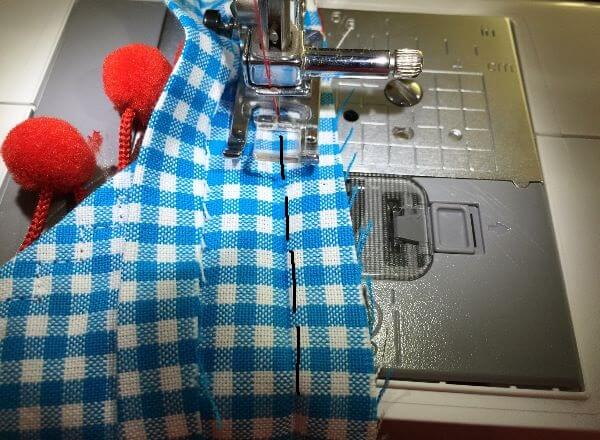 Step 15: Trim off half of the seam allowance.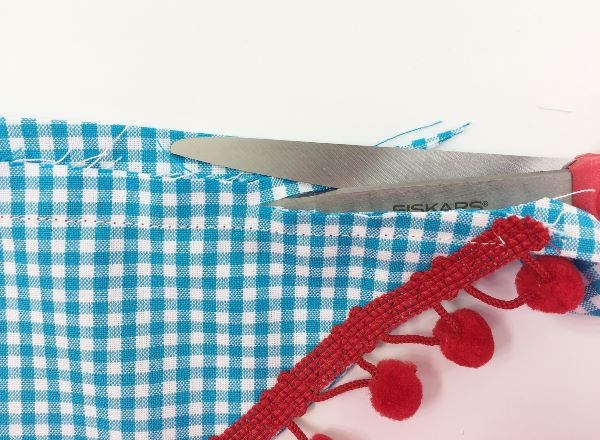 Step 16: Fold the bias tape around towards the front side and sew it on along the inner folded edge. Start sewing at the short end of the tie and sew over the part where the kerchief is. Continue sewing until you reach the other short end of the ties. Backstitch the beginning and the end.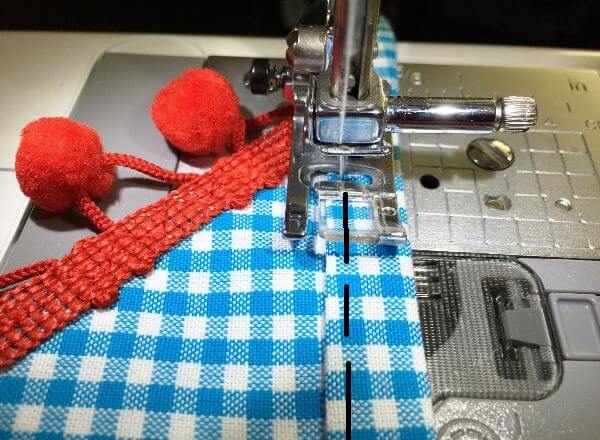 You are done!!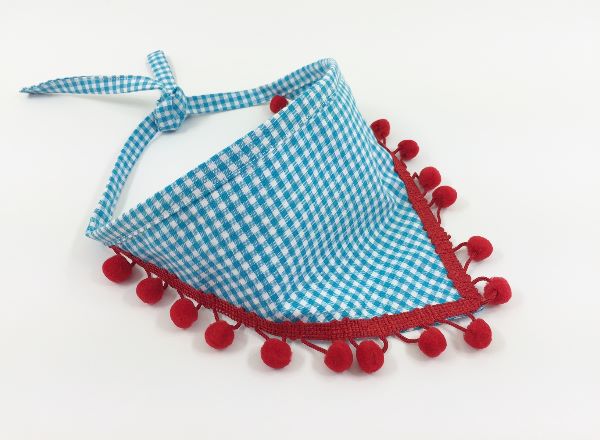 This pom pom kerchief was made to match the [eafl id=15670 name="Celebration Dress Pattern" text="Celebration Dress Pattern"] by Whimsy Couture. The gorgeous pictures were taken by Rebekah S.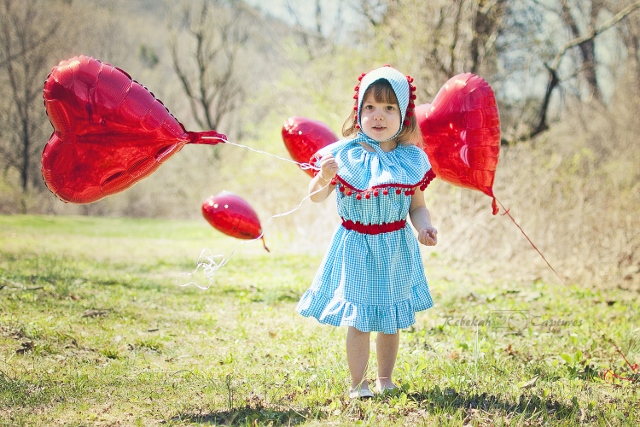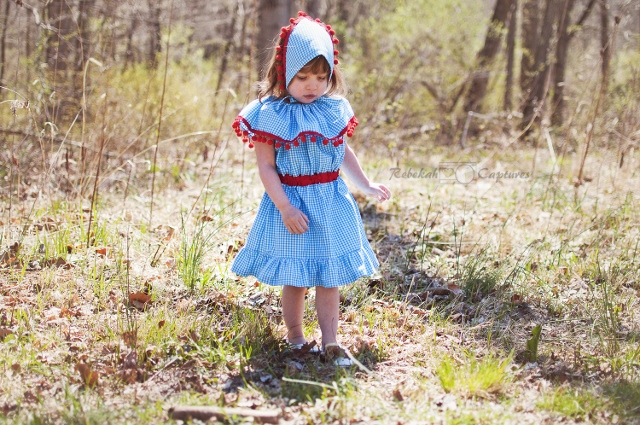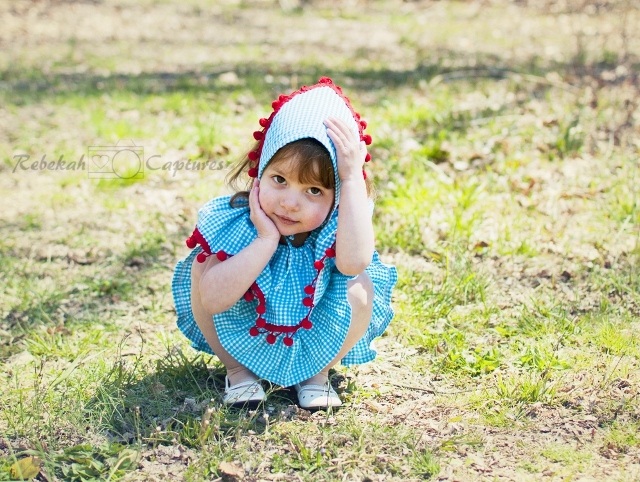 Download the templates with sizing from HERE!
If you will be sewing a pom pom kerchief soon, share some pictures in our facebook group! We'd love to see them!
———————-
Would you like us to email you when we have a new post up? Then hop on the list by entering your email on the sidebar!