Here is a step by step tutorial for how to make a grocery bag holder. It's a quick and easy sewing project, which will only take about 10-15 minutes. The best part? It's made with tea towel so no need to hide any raw edges to stop fraying. It's already done for you! The perfect project for beginning sewers.
Grocery Bag Holder
See how to create this useful helper for around the house! It's easy and fast!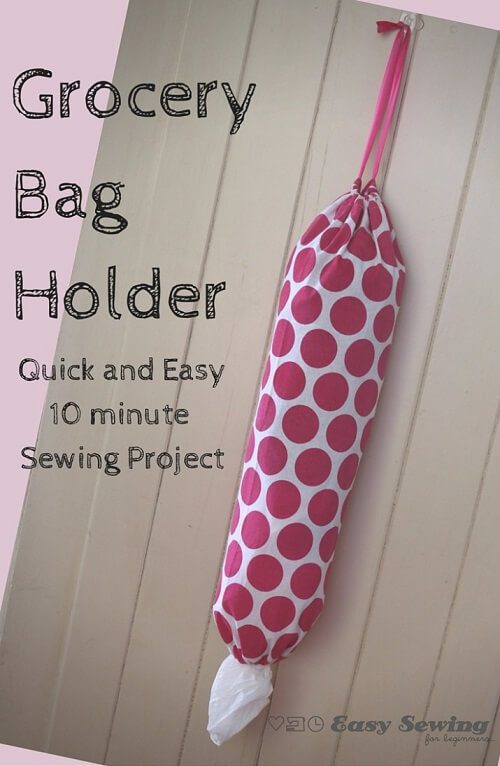 To make a grocery bag holder, you need the following:
Materials:
Sewing machine
Sewing machine needle (Universal 80/12 or 90/14 will be fine)
General scissors
……..
See the rest of the needed materials at the blog!
If you like to see the full tutorial on How to Make a Grocery Bag Holder, check it out today! This tutorial was submitted by Easy Sewing For Beginners:


Are you interested in submitting your own DIY projects such as sewing, crochet, cross stitch, quilting, recipes or other helpful do-it-yourself tips? Hop over HERE to submit your projects!
—-
Have fun sewing your own grocery bag holder! If you do please share some pictures in our facebook group! We'd love to see them!
If you enjoyed this free tutorial, would you like us to email you when we have a new post up? Then hop on the list by entering your email below! We promise, we only send you 1-2 emails per week!