Hi there! So happy you stop by today! I have something super quick to prepare that goes with so many dishes! Do I have your attention when I say 'garlic'? Let's read on below!
In my house we love yummy, crusty bread to go with pasta dishes or soups and store bought garlic bread usually drowns in garlic butter so I made my own.
⇓———————— PIN THIS ——————————⇓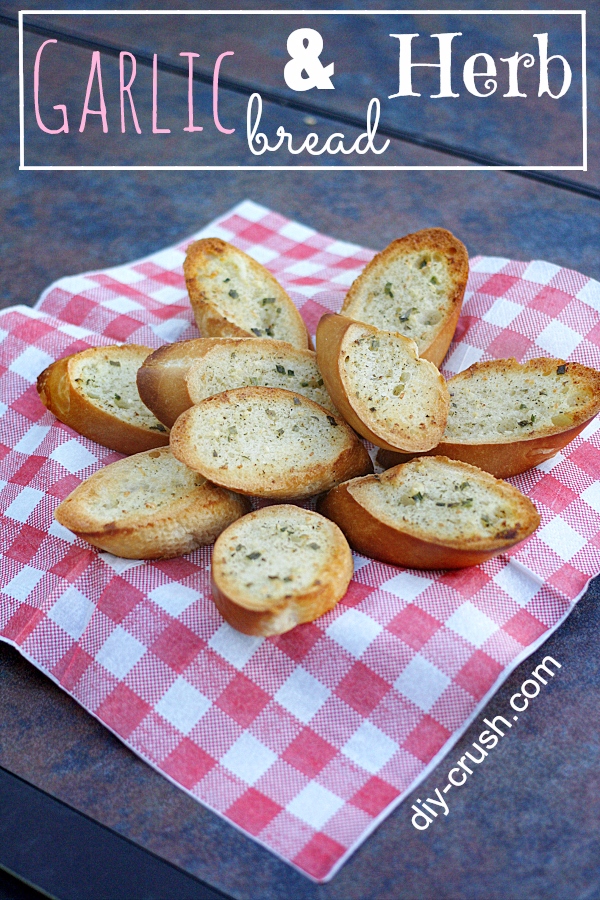 There is something about baking your own garlic bread, the smell of the house and of course knowing that you only put ingredients into it that you love! You really can't beat that!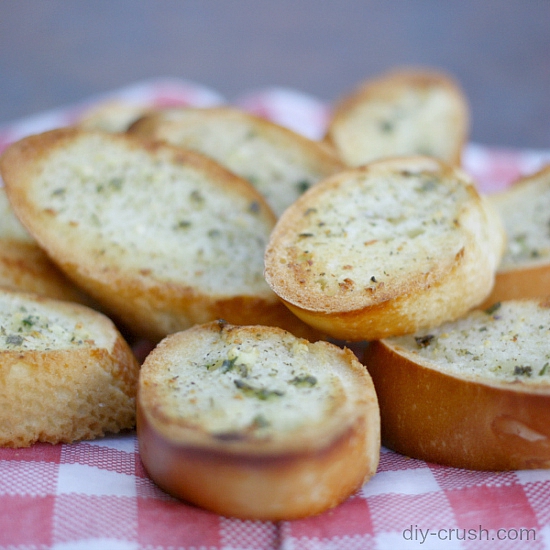 This garlic herb butter spread is made with just a few ingredients and it tastes amazing! My kids and husband raved over this and asked for it again very soon!
Details:
It will yield 2-3 french baguettes
Very easy!
Takes 15 minutes to prepare and 15-20 minutes to bake.
Ready to make this delicious garlic herb bread with me today? Let's get started! Before we do though I want to show you what coupons I use on a daily basis to save so much money when I buy my groceries!
The Ingredients:
1 freshly baked baguette (french) bread from your local grocery store
1 stick of unsalted, softened butter
1-3 toes of garlic (I love garlic so I used 3!)
2 tsp. Italian seasoning
1 tsp. dried chives
1 tsp. coarse sea salt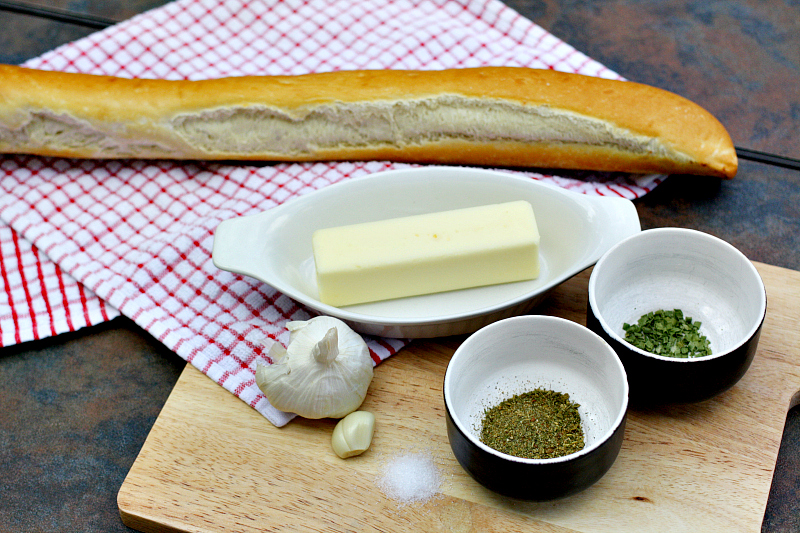 Instructions:
Preheat oven to 350F/160C.
Mash up the butter, pressed garlic and spices: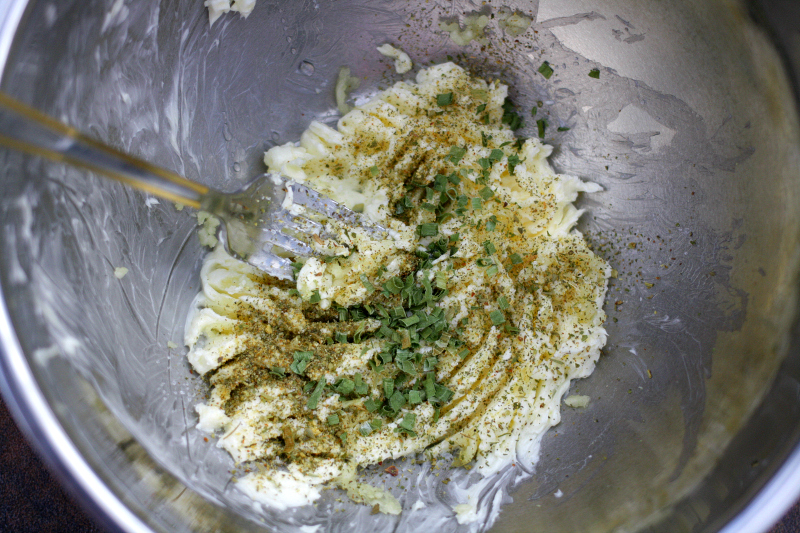 3. Spread mixture into small ramekin: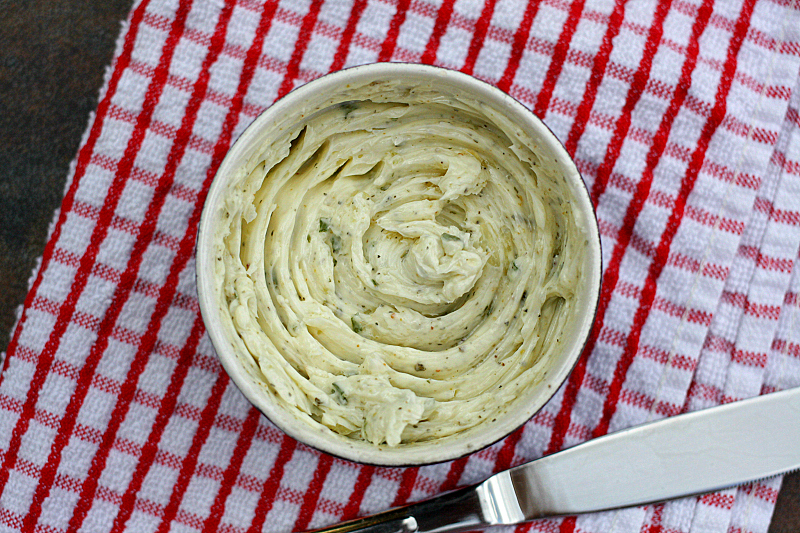 4. Spread onto sliced french bread and place onto parchment lined baking sheet.
5. Bake for about 20 minutes or until crispiness is reached. Ours was crispy, just how we like it! 🙂
Hope you enjoyed this recipe and will stop by soon! Oh btw, check out this amazingly easy and budget friendly Summer Veggie Casserole! It would go great with this garlic herb bread!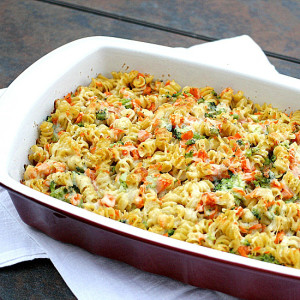 ♥♥♥ ♥♥♥ ♥♥♥ ♥♥♥ ♥♥♥♥ ♥♥♥ ♥♥♥
---
What are your favorite bread recipes? Leave us a comment below!! We will reply!! ♥ ♥ ♥
// ]]>