Love pillows? I sure do! This free ruffled pillow sewing pattern is easy to sew and makes a stunning piece of room décor. See how it's made!
A while ago I did a review for PillowCubes.com and just loved the pillow I got. It was a round 20″ pillow, very well manufactured and super thick and soft. You can see the first post which contains the free template here: Blossom Doily Pillow Sewing Pattern.
Today I am bringing a tutorial home that was originally written for PillowCubes.com. The ruffle is so different and adds so much drama to this pillow and it is very easy to make.
⇐ – – – – –  PIN THIS – – – – –  ⇐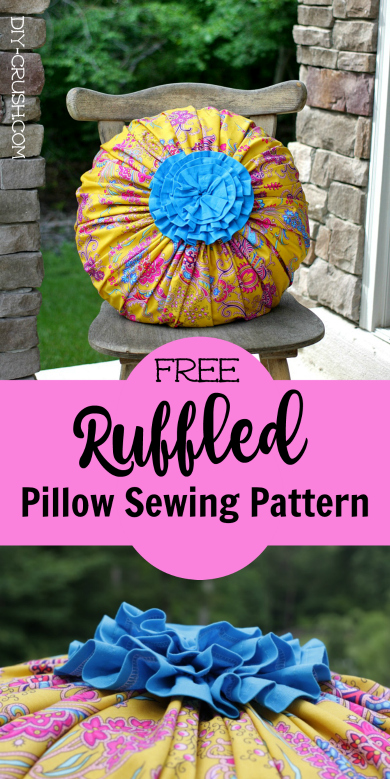 Gather Your Materials:
round 20″ pillow form from PillowCubes
download the pattern and hop over to PillowCubes for the tutorial
3/4 yard of non-stretch cotton fabric
6×6 piece of felt
sewing machine
serger
thread
straight pins
3 safety pins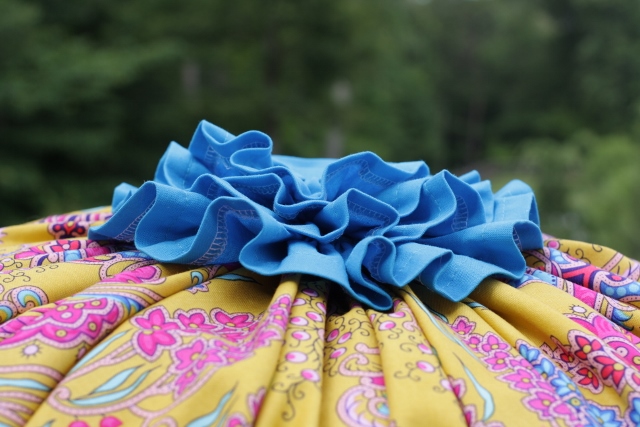 (the beautiful fabric is from Jennifer Paganelli)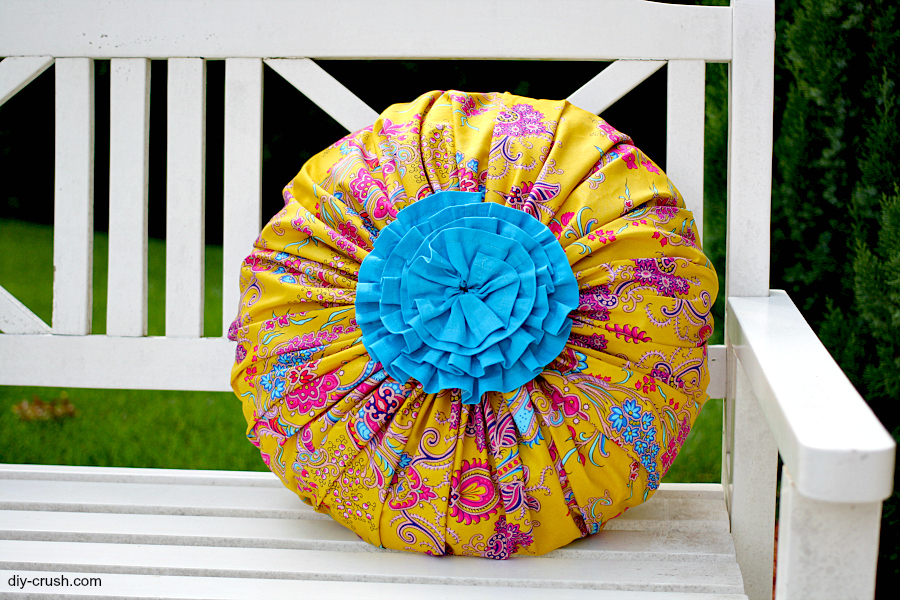 Pick a place that needs some pretty and showcase your finished pillow!

If you like this free ruffled pillow sewing pattern, would you like us to email you when we have a new post up? You can choose what interests you! Then hop on the list by entering your email below! We promise, we only send you 1-2 emails per week!
We are linking up to some of these awesome blogs! Come over to our link party on Thursdays at 7pm EST!