Place both bloomers pieces with right sides together and pin, then sew the crotch area (curved area).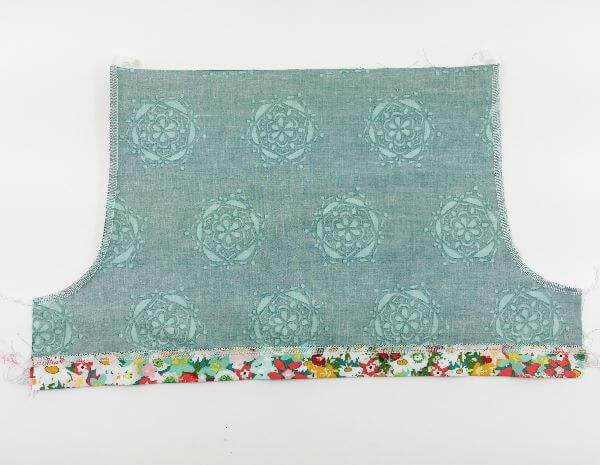 To create a lower front (and have a higher back rise) align your ruler along the top edge diagonally so your front (on the left) is 1″ lower. Trim off the diagonal piece with your rotary cutter.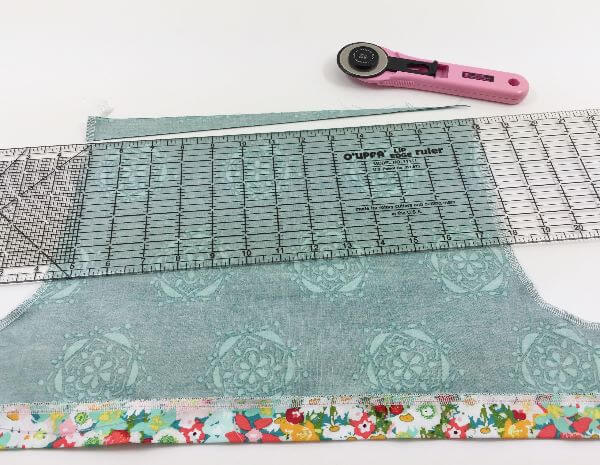 To create the elastic casing, fold down to top edge 1/4″ and press all the way around. Fold down to 1″ and press again.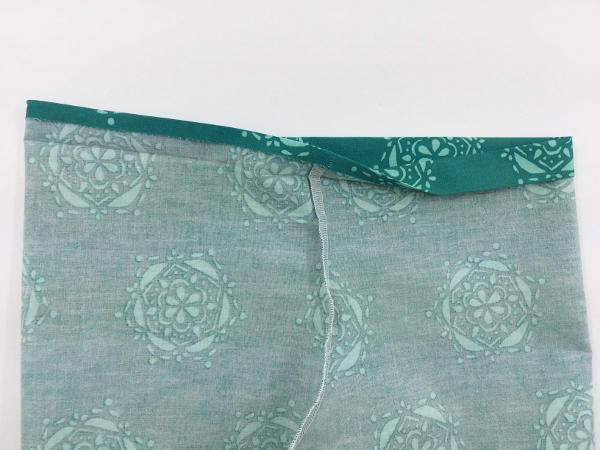 Sew the casing down just as you did with the crop top. Leave a 1″ opening in the center back. Backstitch the beginning and end.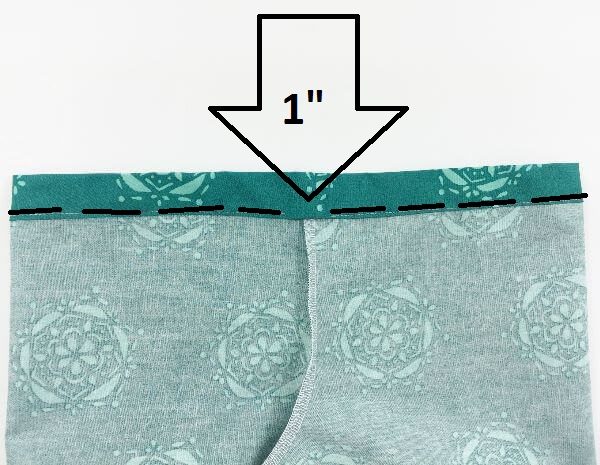 Now it's time to add the leg elastic. Insert it the same way you did with the other elastic. Use straight pins to secure both ends of the elastic on either side. Let it peek out about 1/4″. Hand stitch or machine sew the elastic to the fabric. Repeat with other leg.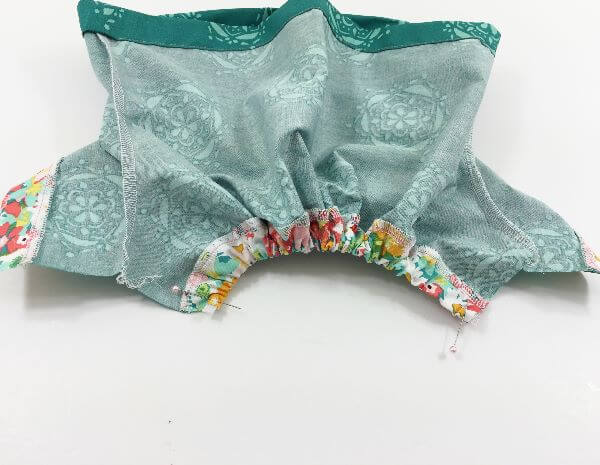 Pin and sew the crotch area closed. Hem the edges.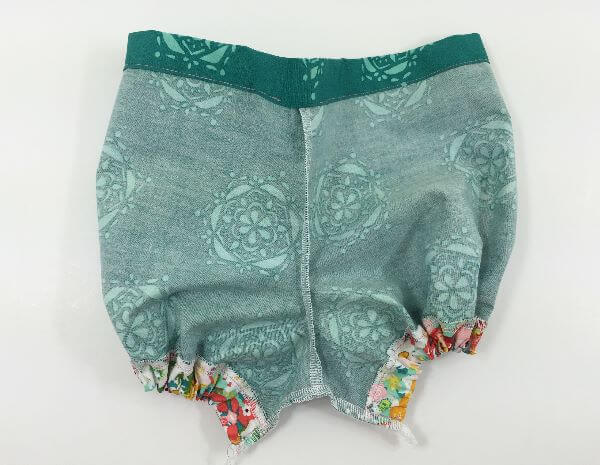 Secure a safety pin to the bloomers elastic and insert it into the casing. Hand stitch both ends together and close the opening with your machine.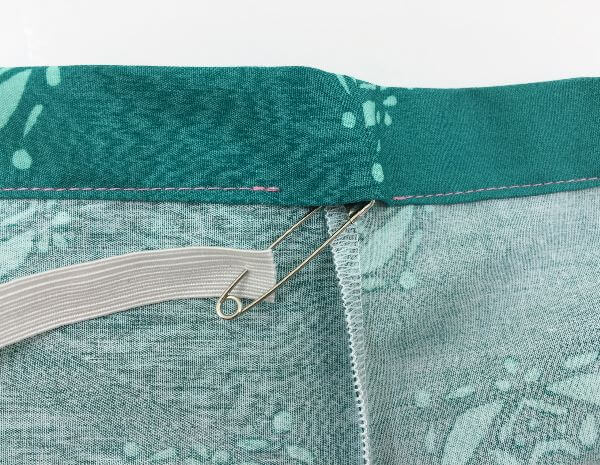 Last step is to sew the bow following this tutorial (the measurements for the bow for this outfit is 11″x3″ and 2.5″x5″). Sew the bow to the bloomers' front by hand stitching very close to the middle piece.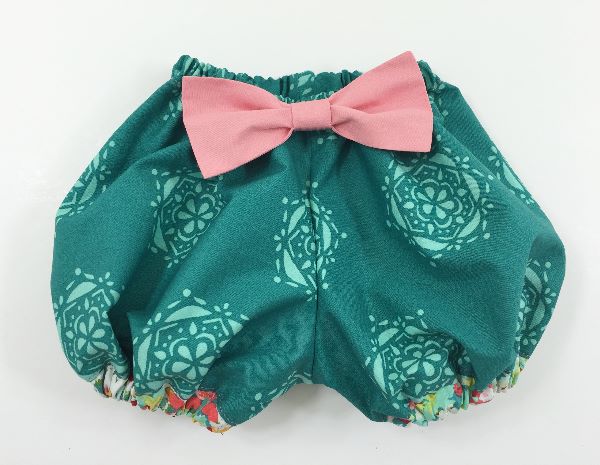 Your adorable Maui 2-piece baby outfit is done!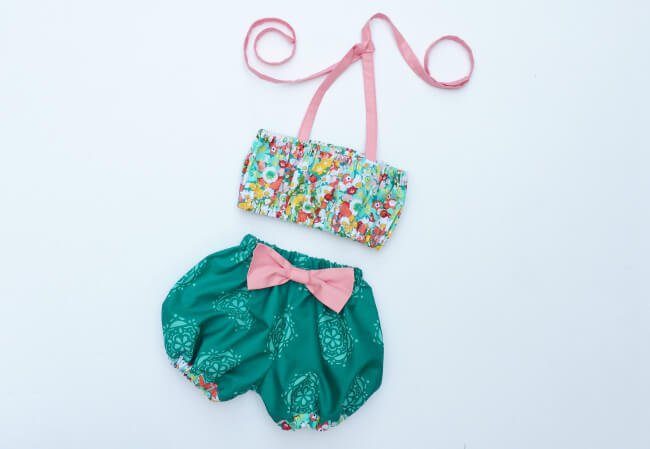 —–
Ready to download the templates and chart? Click HERE!
If you like this project, browse all our Baby Tutorials!<====== click this link!
Happy sewing!!