If you love to sew for your girls then this post is for you! Sun dresses can be whipped up in very little time and don't require many pattern pieces. In fact, this pattern is template-less. That means that you won't have to print, cut and tape any pattern pieces together. This girls sun dress tutorial is so easy to make!
Free girls sun dress tutorial with shirring
Get ready for summer with this cute and easy to sew sun dress for girls. The chest area has shirring which allows for a comfy fit. You want to be able to shirr which means your sewing machine should be set to sew with elastic thread in the lower compartment. Not all machines are actually able to shirr properly. Mostly sewing machines with built-in quilting or embroidery functions aren't able to shirr properly.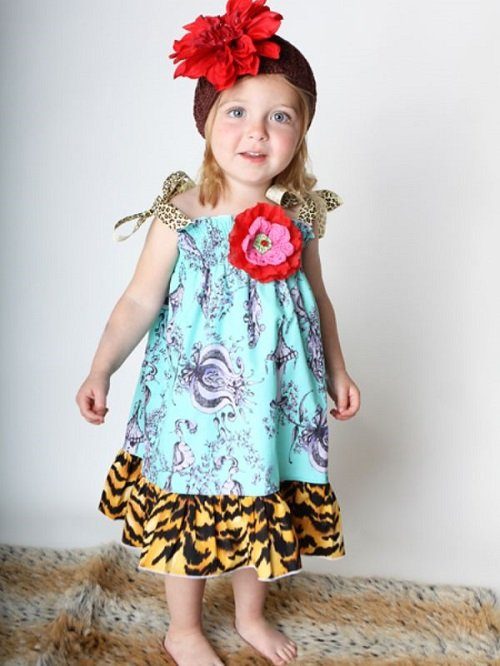 I use a Brother sewing machine and noticed that if it won't shirr well, it needed to have the bobbin adjusted some. This is not to be taken likely as adjusting the bobbin can cause it not to sew correctly anymore for regular projects. I suggest to purchase a separate bobbin just for shirring. That way you can adjust it to the perfect setting for sewing with elastic thread without worrying about messing up your regular sewing projects.
===>> RELATED: Check out the free pillowcase style sun dress pattern.
But hey, this post today isn't about how to shirr properly, it's about a free pattern for you! A cute girls sun dress tutorial with shirring! The straps are ribbon or you can make your own from fabric. The bottom hem can be made with or without a ruffle. A serger is necessary to finish the edges nicely. You can also try a wide and tight zigzag stitch if you like. Or even add binding or bias tape!
sizes 6 months through size 12 girls
woven or knit fabric
sewing machine
serger is recommended!
cutting mat
rotary cutter
straight pins
Let's talk about the style of this dress! Actually you get to choose between a top or a dress! How cool is that?!? And you can make the top look differently too!  The top shown below has shirring around the waist area. This gives this otherwise lose hanging swing top more body. It looks adorable paired with some joggers or other bottoms. The shown pants are made with the Jump Around Pants pattern. A super simple but very functional pair of pants with optional belt loops and sash.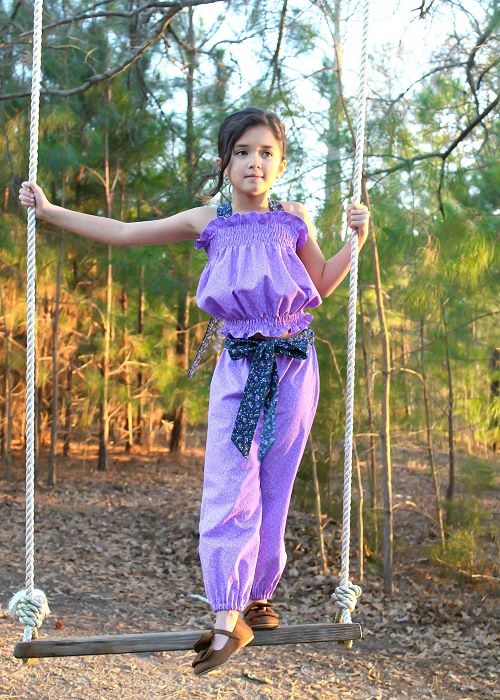 Here is another double shirred top shown with wide legged cuff pants. The top is made with double gauze fabric. Too cute!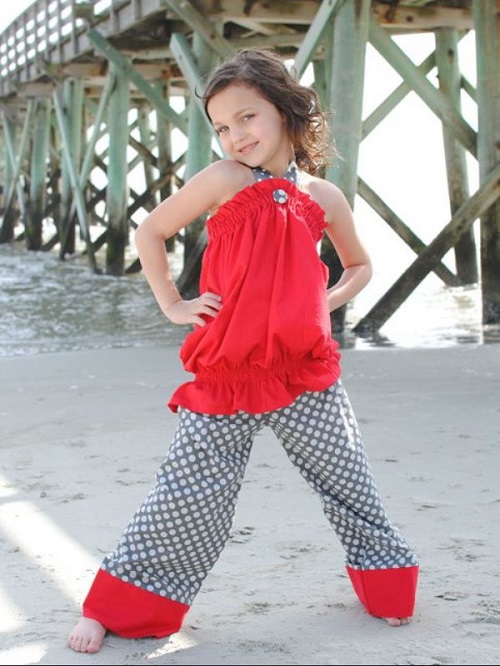 This type top (or dress) works well in all kinds of different fabrics. The importance when picking fabric for this is that you reach for softer, more lightweight material as this will shirr much better. I personally love to use double gauze! In fact, I made another shirred dress pattern with double gauze, check it out! This post explains everything about how to sew with double gauze!
Or how about a cute summer outfit with bubble shorts? This top has wide straps which gives it an even different look. You see, there are several ways you can make this top and style it with different bottoms.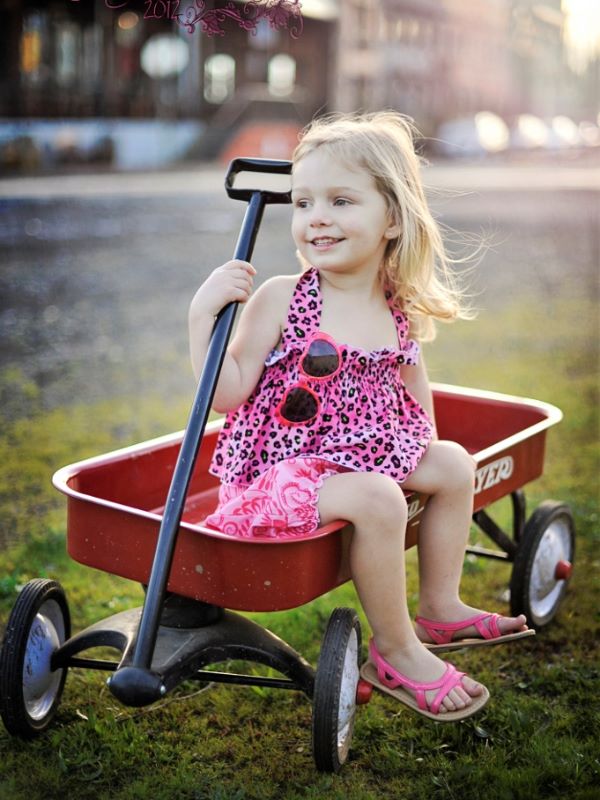 As a dress you can also add shirring to the waist area. These two dresses are the same, I left shirring out in the left one and the right picture has shirring added. It gives it a totally different look. Try it out!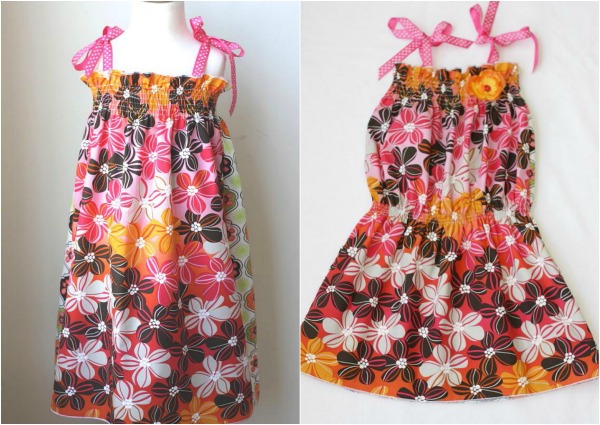 I hope you will enjoy sewing this simple and comfy sun dress with shirring! It will be a quick sew and perfect for busy schedules.