Cuddle fabric is not only for making clothing or blankets, even accessories like a bow would look adorable! This cuddle bow headband tutorial shows you how to make a bow headband in a few easy steps.
I had received a few faux fur swatches from Shannon Fabrics a while ago and thought it would be fun to use this pretty leopard print to make a bow with. This material is like a thick fleece and looks the same on both sides. I love how soft it is and I could think of a million projects to make with it. Today I have this free cuddle bow headband tutorial for you!
>>Love headband tutorials? You might like this one and this one.<<
⇓ – – – – – PIN THIS – – – – – ⇓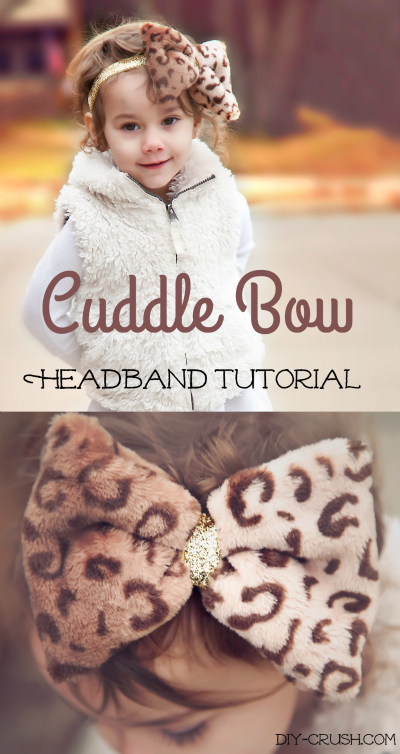 The bow modeled by this cute little girl measures about 8×4″ and is pretty big on her which looks adorable! You can of course adjust the size to make a bow to your liking. For the band I chose this beautiful glitter elastic by Dritz.
Click image to see order details:

Although it comes in different colors, I liked gold with the brown leopard print as it matches nicely.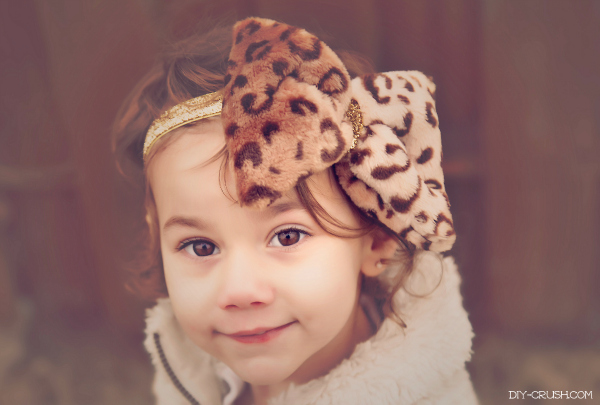 Cuddle Bow Headband Tutorial
Gather your materials:
a piece of cuddle fabric or other soft material in the size 17×5″
glitter elastic (measure head circumference of child and take off 2″) + small piece for center of bow
sewing machine
serger (optional)
straight pins
scissors
threaded hand sew needle
TIP: fiberfill in case your material is too flimsy for holding the bow shape.
Follow this step by step tutorial: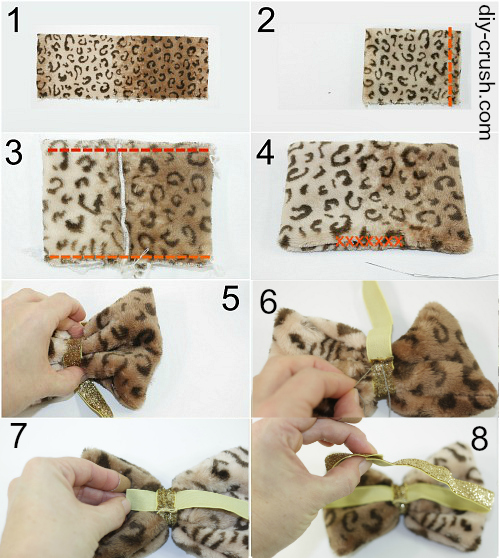 Place your material with right side up, horizontally in front of you.
Fold material over sideways and pin the side. Sew (or sew and serge) both edges together.
Arrange piece so that the side seam is now in the center. Pin top and bottom edge, then sew (or sew and serge). Now test if the bow is holding its shape well or if it needs some stuffing which you would add now.
Turn piece with right sides out and hand stitch the opening closed.
Scrunch the material in the middle so that you can now wrap the small piece of elastic around it.
Hand stitch elastic together and trim off excess.
Slide the large elastic band through the center elastic.
Overlap 1/2″ and hand stitch together.
All done!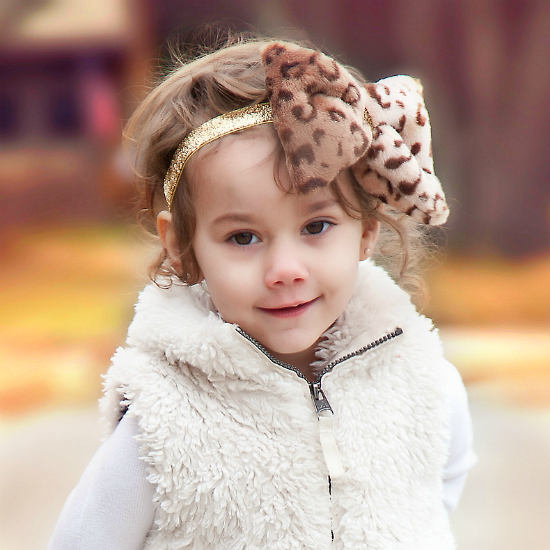 ---
If you liked this free cuddle bow headband tutorial, would you like us to email you when we have a new post up?
You can choose what interests you! Then hop on the list by entering your email below! We promise, we only send you 1-2 emails per week!
We are linking up to some of these awesome blogs! Check them out to find more amazing DIY inspiration and come over to our link party on Thursdays at 7pm EST!