It's no surprise that my kids love Italian food, I grew up in Germany and part of my family was Italian (waaaayyy back then). But I think I speak for a lot of people and especially kids when I say, Italian food is just oh so good. See what recipe I have put together for you!

We have it a lot in our family and my kids absolutely devour pizza baguettes. I usually buy them ready made but coming to think of it, why not make them home made?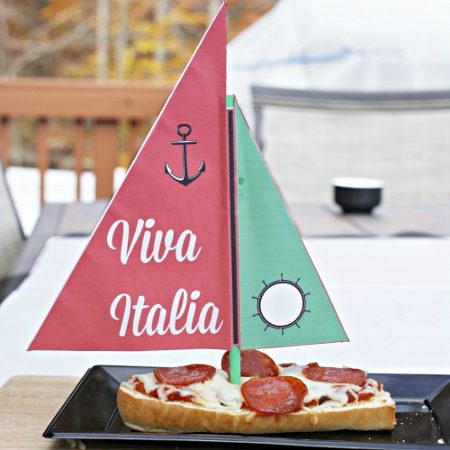 Bertolli® celebrates 150 years of Tradition and although my family's tradition is not that old but definitely equally important to us. My youngest is a great helper in the kitchen (just like I was with my Mom) and she didn't have to think twice when I asked her to help me get the deliciously fragrant sauce from the store.
⇒ $$$ Download your $1.50 coupon from Bertolli® ⇐ $$$
_____________________________
As part of today's sponsored post, I couldn't wait to open the Bertolli® Riserva Marinara with Parmigiano-Reggiano Sauce. The other ingredients to make this super simple and kid friendly dish are grated mozzarella cheese, pepperoni and soft bread.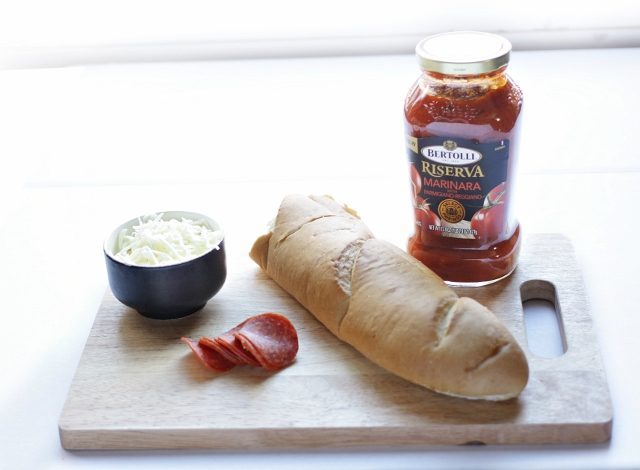 Directions:
Preheat the oven to 375F
Line a baking sheet with parchment paper
Slice the bread open and add the Bertolli® Riserva Marinara with Parmigiano-Reggiano Sauce with a spoon.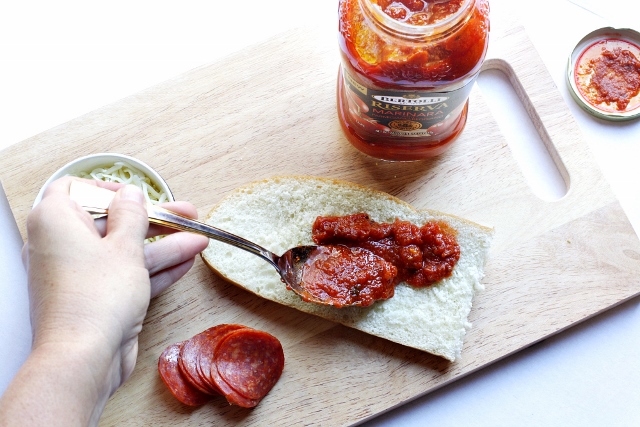 Sprinkle grated Mozzarella cheese on top. Place pepperoni slices onto the cheese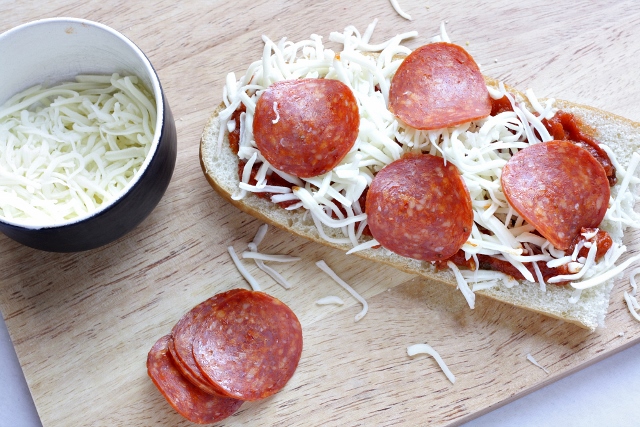 Slide into the oven and bake for 20 minutes or until desired crispiness is reached.
The Outcome
After the time is up, pull the baking sheet out of the oven and let the pizza bread cool off a few minutes. Bread will be very hot! If your kids are helping please make sure you are handling the hot bread!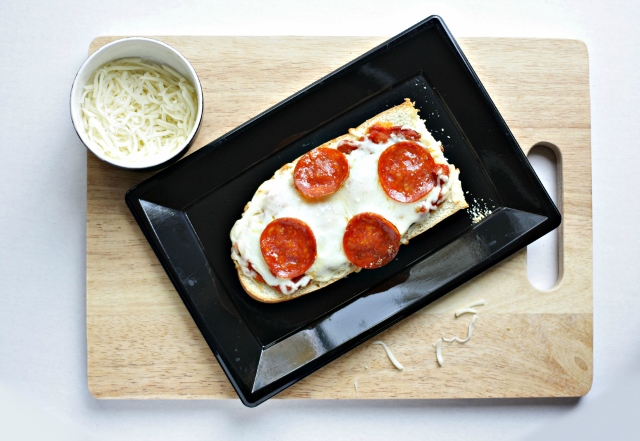 Celebrate in style with a cute Italian sail and serve this delicious bread to your whole family. Start your own family tradition and with Bertolli® Riserva sauces you will never fail!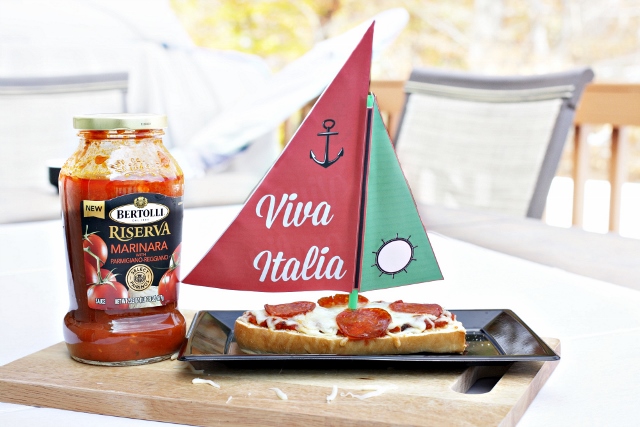 Check out their delicious recipes and download the $1.50 coupon!
Visit Bertolli on facebook and tumblr to stay updated on their recipes, products and coupons!
[amd-zlrecipe-recipe:5]
If you liked this recipe, would you like us to email you when we have a new post up? You can choose what interests you! Then hop on the list by entering your email below! We promise, we only send you 1-2 emails per week!
We are linking up to some of these awesome blogs! Come over to our link party on Thursdays at 7pm EST!