It's hard to believe that the Valentine's DIY Challenge has ended! What an amazing contest that was! Very talented creators showed their best Valentine's outfit off for 1 of 3 chances to win some awesome fabric & pattern prices!
Let's see who got into the final round first: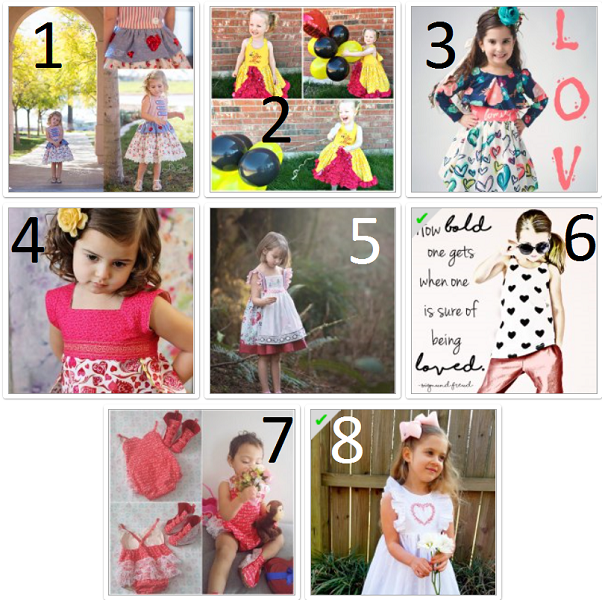 >>>if you like to stop by each of their pages please see the original post which has all their links!<<<
And now we want to see who sponsored this fun event! Let me introduce you to some of the best online shops for fabric, patterns & supplies!
A HUGE thank you to the following sponsors!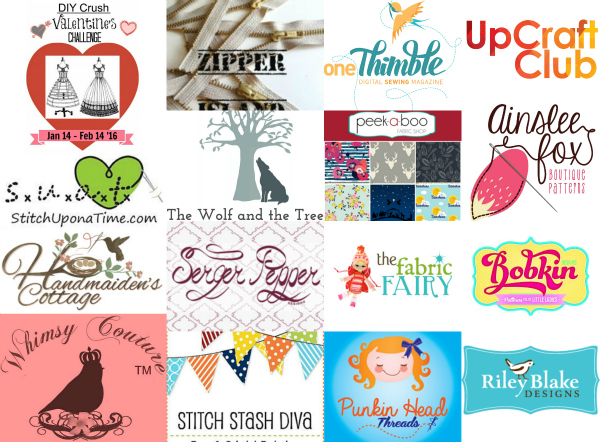 This is what they so generously offered our winners. Be sure to check them because I promise, you won't be disappointed by their selection, prices and service! I shop with many of them and can only warmly suggest them to you!
1. First place prize package – value $237.00:
Stitch Upon A Time patterns $25.00
Serger Pepper Designs patterns $20.00
Handmaiden's Cottage patterns $30.00
Bobkin Designs patterns $40.00
Peekaboo Patterns & Fabric $25.00
One Thimble pattern e-magazine $17.00
The Fabric Fairy $30.00
Punkin Heads Threads fabric $50.00
2. Second place prize package – value $134.00:
The Wolf And The Tree patterns $24.00
Riley Blake Designs 1x fat quarter bundle value $75.00
Stitch Stash Diva fabric $35.00
3. Third place prize package – value $64:
Ainslee Fox patterns $14.00
Zipper Island $10.00
UpCraft Club patterns $20.00 (they still have an amazing deal going on: save 20% w. code DIYCRUSH 1/14 – 2/29)
Whimsy Couture patterns $20.00
—————————-
Now on to the lucky 3 winners!
According to the poll who allowed one vote per person, the following numbers won:
1st place goes to Crystal Anh
2nd place goes to Lullaby Visions
3rd place goes to Kayla Ott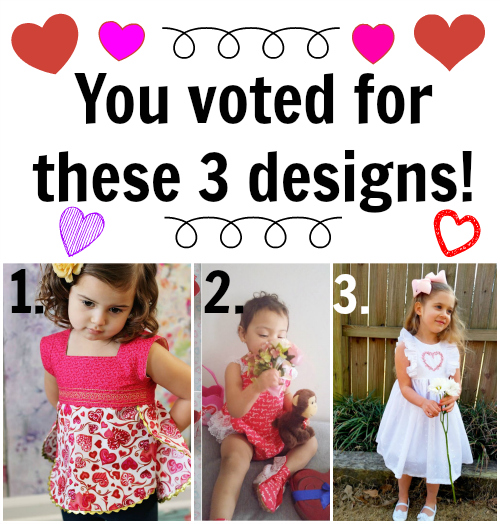 See the original voting poll with 4868 votes: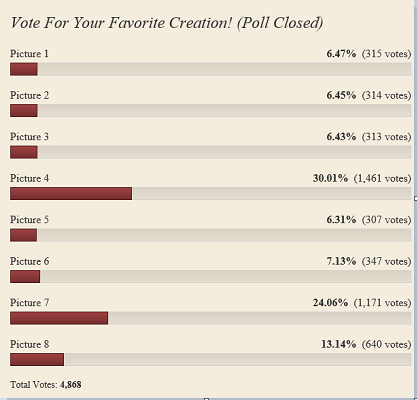 Congratulations to the three winners! You will be contacted shortly!