Using straight pins is really helpful and often necessary to keep layers of fabric together. But what if you have tons of straight pins that you just hate to take out one by one? Here is my tip on how to take out straight pins all at once.
On some projects you can't take straight pins out all at once but if you have straight edges or long edges, curved or straight actually, this is just a little time (and headache) saving tip from me. Hope you like it and will use it!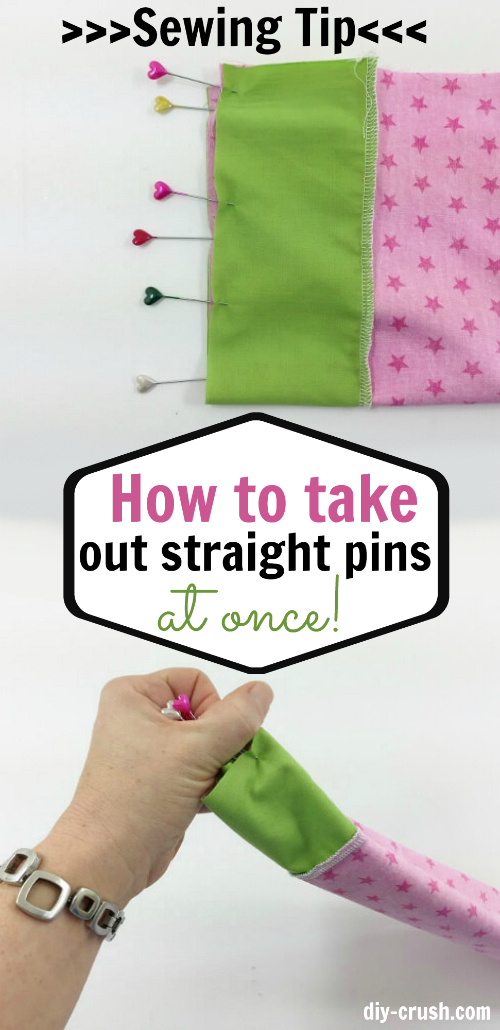 Ok, ready for this ultra short tutorial? Let's go!
Fold your project in half.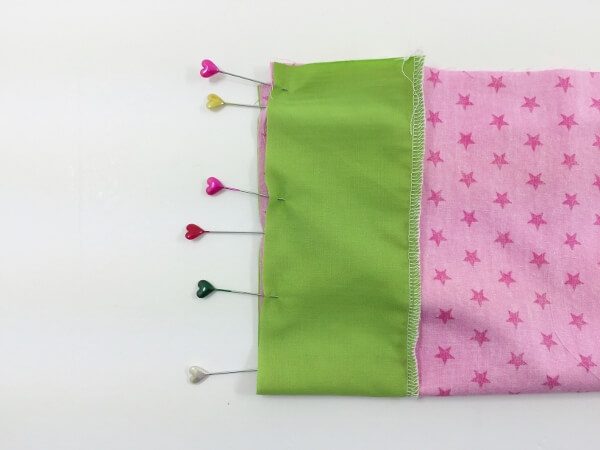 Fold it in half again. Basically you can do this until you have a manageable amount of material and pins.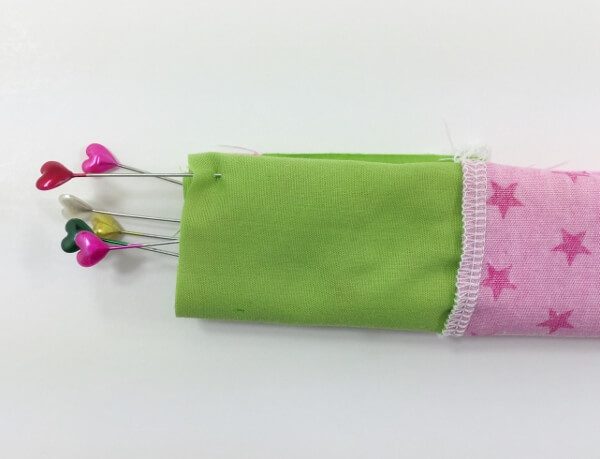 Firmly grab the straight pins.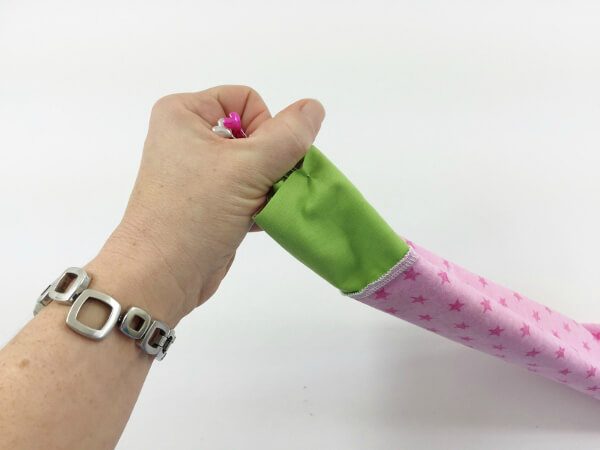 And pull them out at once! That's it. Sorry, there is not more to this tip. Hope my little tip on how to take out straight pins all at once will make sewing (or using straight pins) now a bit easier for you 😉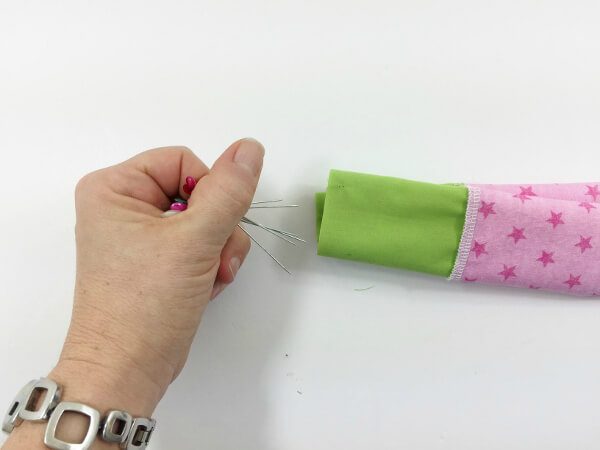 Would you like us to email you when we have a new post up? You can choose what interests you! Then hop on the list by entering your email below! We promise, we only send you 1-2 emails per week!
We are linking up to some of these awesome blogs! Come over to our link party on Thursdays at 7pm EST!