I just love little 2-pieced sun suits for little girls! This super quick tutorial is for embellishing a tankini outfit with shabby rose trim.
First, what IS shabby rose trim?
Shabby rose trim has frayed chiffon flowers on soft netting. The netting can be sewn or glued and easily trimmed with scissors. Individual flowers can be used for embellishing projects such as scrapbooking, headbands, hair accessories, outfits etc. he possibilities are endless! Each rose measures about 2.5″ and 1 yards has about 14-15 flowers. Shabby rose trim can also come with tiny flowers too!
⇓———- PIN THIS ———-⇓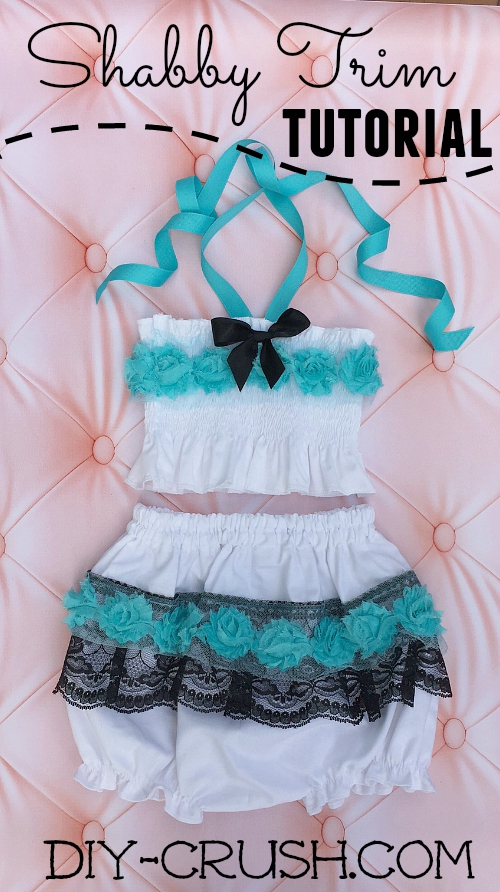 For this example I am using a simple shirred top pattern. The bloomers are Whimsy Couture's Bubble Bloomers sewing pattern.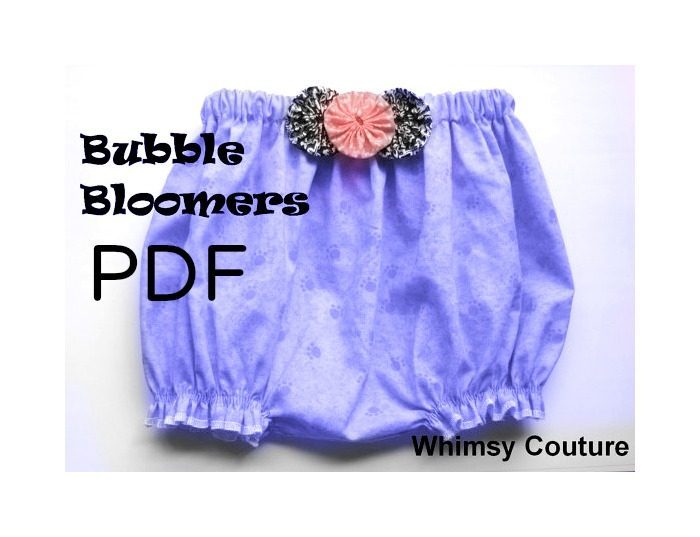 For the outfit below I used fabric from Patty Young called 'Vintage Houndstooth'. it is gorgeous in person! It comes in several colors! I added lime green rose trim which makes it pop!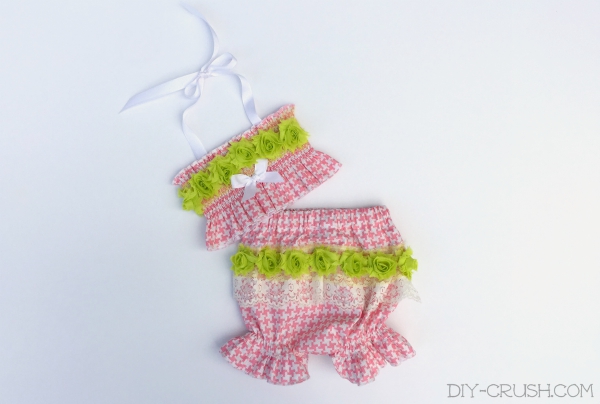 The bloomers above are made from the bubble bloomers pattern as well but have extra ruffles added from my Whimsy Couture tutorial.
Ready to add some shabby rose trim?
Gather your materials
any tankini top sewing pattern
Shabby Rose Trim Flowers (I am using the color aqua)
scissors
sewing machine
straight pins
thread
Follow this tutorial
Just follow these simple steps.
Cut a piece of rose trim just a tad longer than the width of the top is. Since my tankini top has elastic all the way around, I only added the trim to the front so the back is still fully elasticized which is important for the fit.
Pin trim in place. With a perfectly matching color thread, sew a row of zigzag stitches right along the top and bottom edge of the trim's netting. Tuck in the ends of the trim and sew a straight stitch on each side.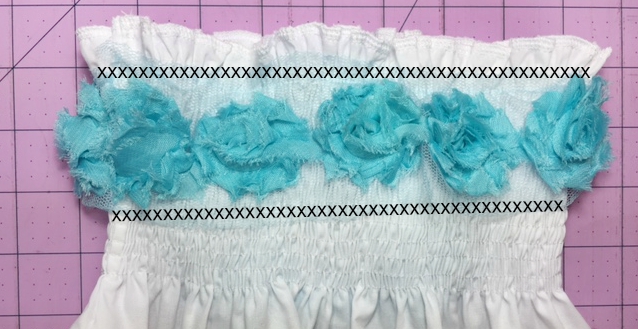 Then unlike the free tankini top instructions say, I wanted to add a cute neck halter ribbon. I took the ribbon and folded it in half, formed a V and sewed it right into the center of the top edge, about 2 rows down into the shirred area.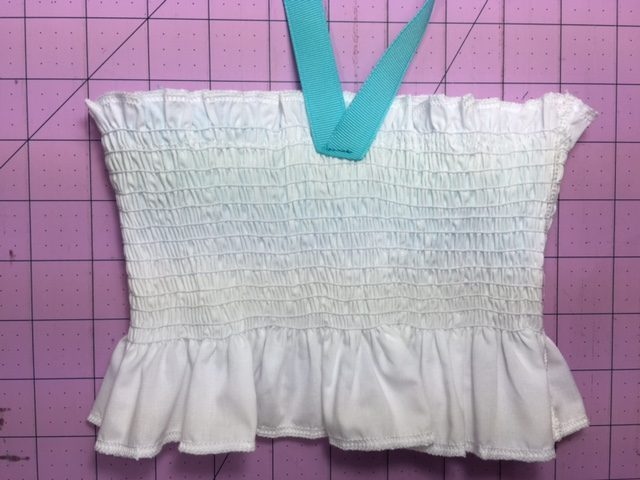 Then to finish the look (and match with the bloomers shown below) I added a black ribbon bow to the center of the top.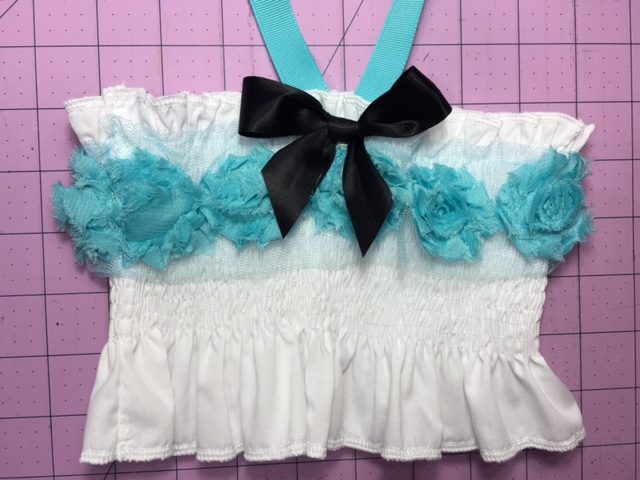 My shabby rose trim embellished tankini set is done!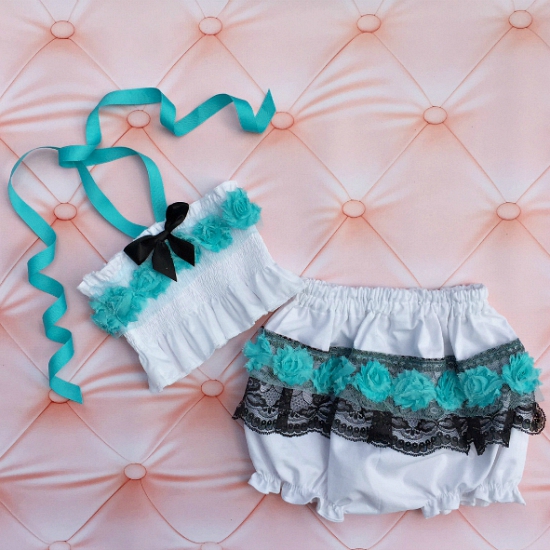 To the bloomers I also added wide black lace under the shabby rose trim! I think it adds a pretty touch! What do you think? I'd love to hear! Drop me a comment below!
♥ Ready to tackle this DIY? ♥
Hope you like this tutorial and will make a sun suit with ruffles soon! If you do, please share it with us on FACEBOOK!
Please follow us here: