How to make a reversible bib that stays on? Here is a great tutorial with downloadable pattern. This bib is very hard for any little one to pull off and it's also great for crawling babies, as the bib doesn't get in their way!
How To Make A Reversible Bib That Stays On
Look how adorable this little one looks with his bib!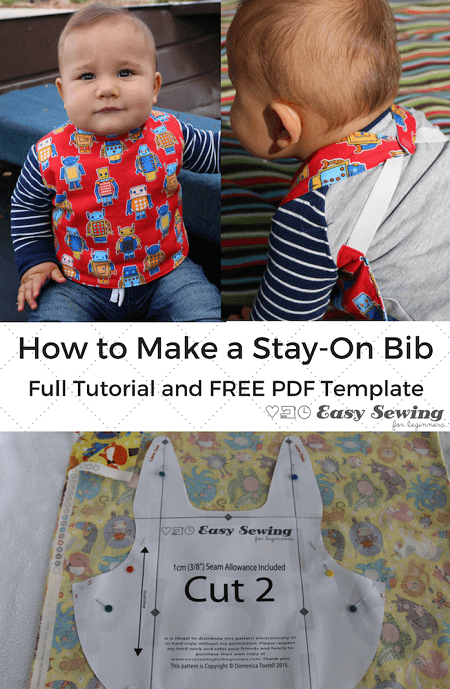 To make a reversible bib that stays on, you need the following:
Materials:
Fabric
Sewing machine
scissors
……..see the rest of the needed materials at Domenica's blog!
If you like to see the full tutorial on how to make a reversible bib that stays on, check it out today! This tutorial was submitted by Domenica from Easy Sewing For Beginners:


If you like this project, browse all our Baby Tutorials!<====== click this link!
Are you interested in submitting your own DIY projects such as sewing, crochet, cross stitch, quilting, recipes or other helpful do-it-yourself tips? Hop over HERE to submit your projects!
—-
Have fun sewing your reversible bibs! If you do please share some pictures in our facebook group! We'd love to see them!
If you enjoyed this free tutorial, would you like us to email you when we have a new post up? Hop onto the mailing list in the sidebar.