Mother's Day Pattern Sales for awesome sewing patterns. Find instantly downloadable sewing patterns this weekend from our partners.
Here are a few select pattern shops that DIY Crush is an affiliate for. See info on our policy here. Check out their amazing sales!
The Amsterdam All-Weather Coat from [eafl id=15610 name="Mummykins & Me" text="Mummykins & Me"] is here! On sale to celebrate it's release until 11 May 2016. Ladies XXS to 5XL, Child's newborn to 12 years… Get them individually for $6.50 (usually $8.50), or bundled together for only $9.50!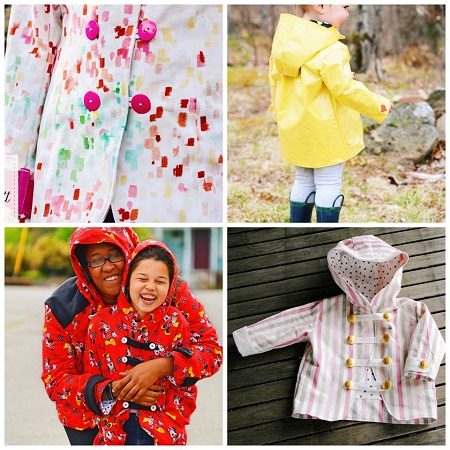 [eafl id=15611 name="Grammies Dolls" text="Grammies Dolls"] is celebrating Mother's Day with a 25% off sale! From now until Monday May 9th use the code happymomma16 to receive 25% off all patterns!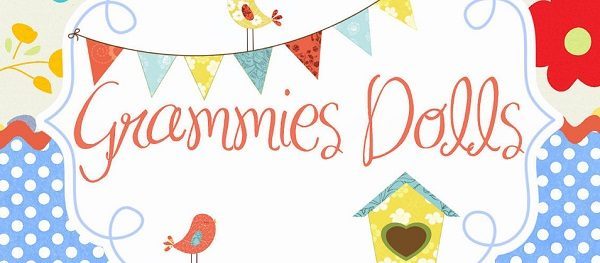 Come check out all of the views and use coupon code MOMROCKS2016 to get it and any other [eafl id=15622 name="Modkid" text="Modkid"] pattern for 40% off!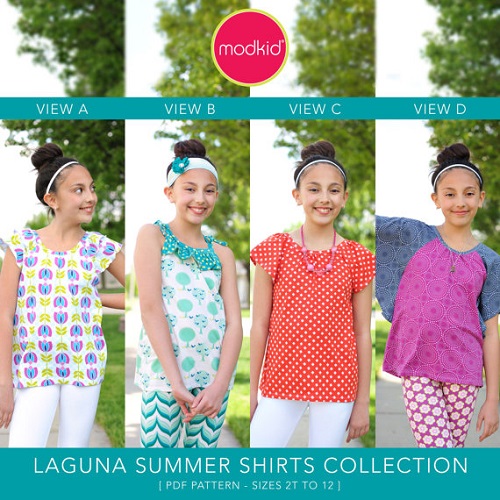 [eafl id=15614 name="Seaside Notions" text="Seaside Notions"] is holding a mother's day sale May 5th – May 12th! 30% off everything and no coupon code is needed!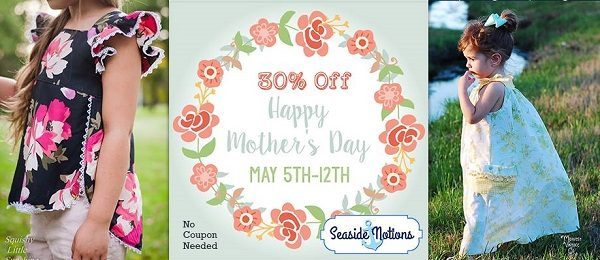 Mother's Day sale at [eafl id=15616 name="Love Notions" text="Love Notions"]! Get 25% off the whole shop* through Monday 5/10/16 with code 'motherlove'. *The newly released Summer Caye patterns are not included in the sale.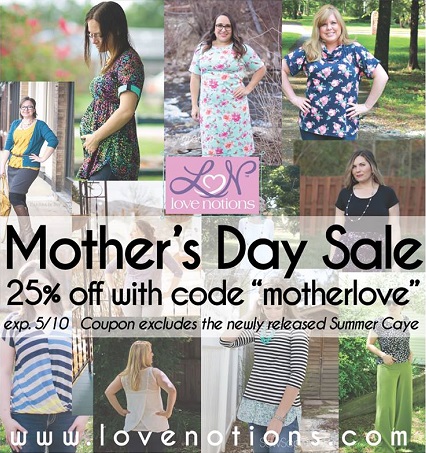 [eafl id=15617 name="Jennuine Design" text="Jennuine Design"] LOVEs MOMS! Use code LOVEMOMS to take 25% off through May 9. *printed patterns and Haven Acres Bundle excluded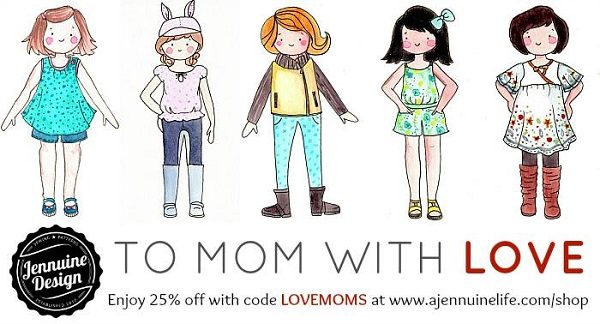 Happy Mothers Day weekend at [eafl id=15619 name="New Horizons Designs" text="New Horizons Designs"]! All patterns are 30% off with code MOTHERSDAY through 5/8.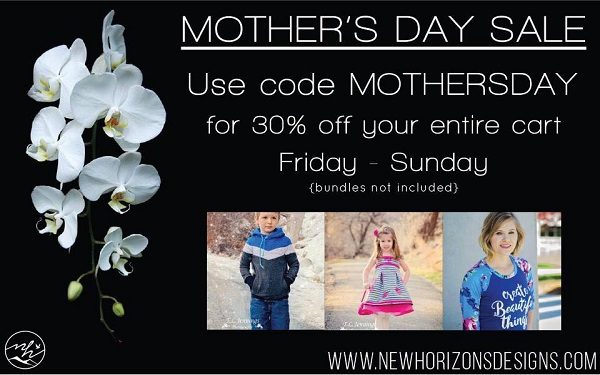 To view all pattern shops that may have other sales/specials going on, right here on our 'Pattern Shops Directory'.