We are pleased to present you another review from Deb from Sprouting JubeJube. This time she reviewed the 'Ultimate Wallet' sewing pattern from So Sew Easy. Fact is, everybody needs a wallet! Even my elementary schoolers do! They put all their trading cards in it! lol. Ok, but we want to see just how good of a pattern this is for us adults! Ready? Click below.
The Ultimate Wallet Sewing Pattern – reviewed
Deborah from Sprouting JubeJube is a so called 'long time' pattern reviewer and she has got it down! She works with several pattern companies and her reviews count! She was so kind to take the time to review the Ultimate Wallet Sewing Pattern.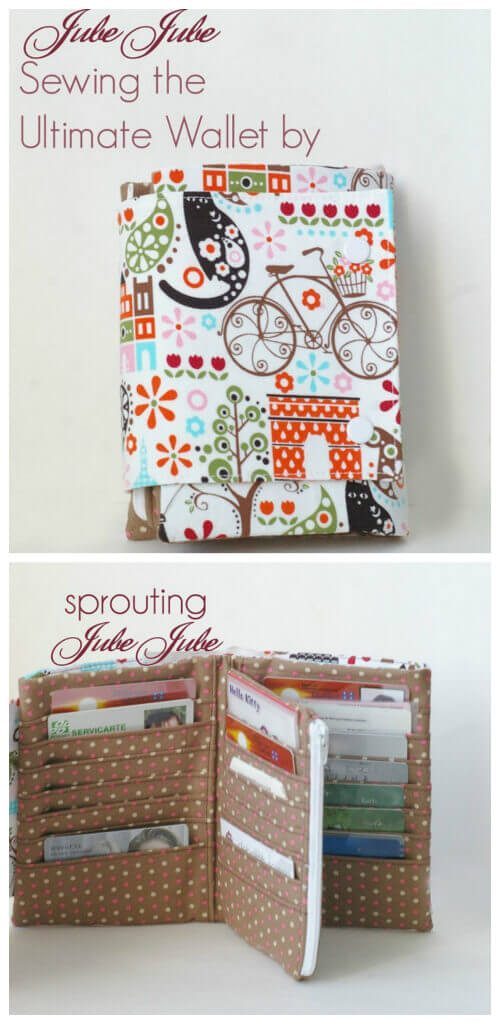 Enough from us, head over to Deborah's blog at Sprouting JubeJube and read all about the 'Ultimate Wallet' from So Sew Easy!
Click HERE!
Be sure to get your copy of the Ultimate Wallet sewing pattern!
Hi! I'm a craft & sewing loving mom of 4 (+ 3 dogs). When I am not crafting or sewing, you can find me playing with my kids and dogs! I am a slow cooker & coffee addict. My favorite color is any color and I have a degree in business management. My 24/7 job is DIY Crush and Whimsy Couture, besides being a mom. Hope to inspire you to DIY with me!