Today I am happy to post about an amazingly easy and fast to sew top!! The 'Rainbow Tee' by Gracious Threads is a no fuss, no stress pattern that can easily be whipped up in an hour! I had the pleasure to do the review. So let's see how it went…
*this is a sponsored post, the pattern was provided by Gracious Threads. This post contains affiliate links. See my disclose policy here.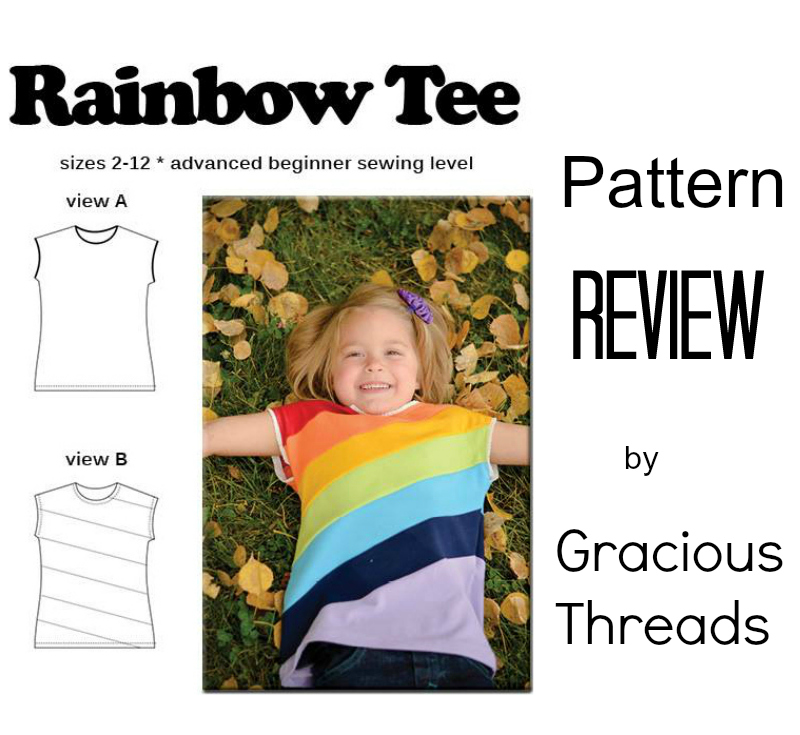 The Review
I have to say I love the pattern! What made me offer to review is the fact that it's a simple everyday piece of clothing made from knits. I just love knit fabric and could literally make tons of those tees for both my kids. I decided to make a boys version from it just to see how it would look. I know the shape of the tee is feminine but it could be altered a tad to make it look more masculin. For little boys it would definitely work. My son is 10 so I REALLY took a chance here but what a good sport he was and he even modeled it for.
>>> see the Rainbow Tee pattern [eafl id=15182 name="rainbow tee gracious threads" text="HERE"]! <<<
The Pattern Details
the full sized templates are color coded and computer drafted
separate templates for the simple version and for the multi striped version
diagram for template layout
charts for materials and yardage
chart for finished tee measurements
needs decorative elastic for hems and neckline (I made my own binding since mine was a boy's tee. See the tutorial below)
I used a t-shirt instead of yardage fabric. I liked the logo and thought it was perfect for my son.
Follow this 6-step Picture Tutorial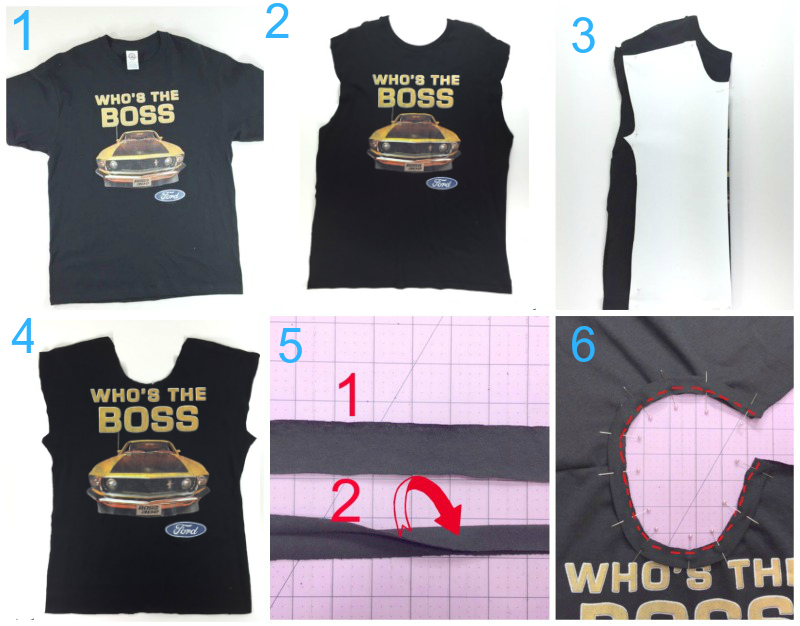 grab a larger t-shirt with a cool logo (if it's for boys)
cut the sides open and cut around the armholes and neckline so you will be left with the inside of the t-shirt. Repeat for the backside.
fold the cut out t-shirt piece over sideways and place your template onto the fold line as you would instructed in the tutorial. If you are lucky you can even keep the original bottom hem in place! Pin in place and cut around it.
now you have your cut tee front. Repeat with the back side so you will have a front and a back tee piece. Proceed with the tutorial to assemble the tee until you reach the step to add the neckline elastic.
to make the binding neckline versus using elastic, measure the neckline and cut a piece of knit fabric (I had enough from my t-shirt) about 1.5-2″ shorter than what the neckline measures and 1.5″ wide. Cut two more strips for the armholes in the same fashion. Now fold over the strip lengthwise and press. Right sides out.
pin new binding strip onto the neckline aligning all cut edges. Sew binding on using a stretch or slight zigzag stitch.  You can also serge/sew it on.
Then follow through with the tutorial until you have your finished project done!
The Outcome
Is AWESOME!!! My fun and sweet boy put it on right away and thought it was the coolest tee ever!! Ok so we allowed ourselves some fun and I photoshopped some fake glasses on him to go with the hilarious plastic camouflage helmet he insisted to wear.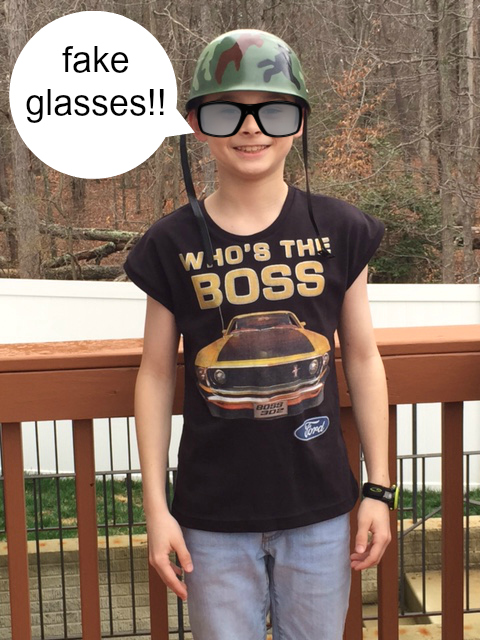 .Pretty easy, right? My son loves his new shirt and proudly shows off the car on the front lol…
Check out [eafl id=15183 name="gracious threads patterns" text="Gracious Threads pattern shop"]  for more great sewing patterns!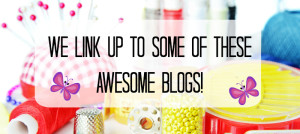 ---
♥ Like this post? ♥ We would love it if you would follow us through our social media channels:
And please leave us a comment below!! We will love your forever!! ♥ ♥ ♥