This is a super easy, quick and inexpensive DIY Halloween Idea for All Ages! it's super easy to create a Wind Up Doll look. Let's see how below!
How to make a wind up doll – such a fun Halloween costume idea!
Ready to make this fun DIY?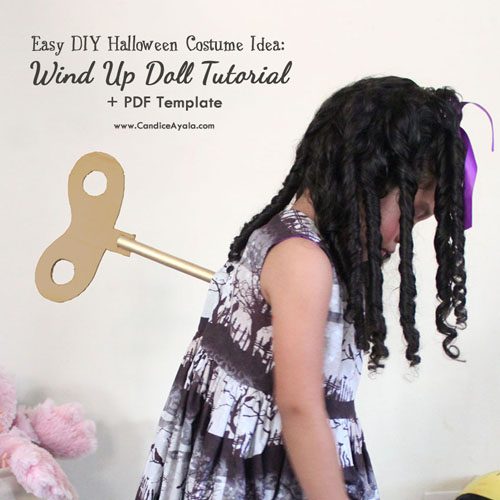 Materials needed:
Hot Glue Gun
CardBoard
Scissors
Bottle Cap/Cover
Cardboard roll (a paper towel one can work too!)
Sharpie/Marker/Pen/Pencil
1/8 in" Braided Elastic
X-Acto knife
Spray Paint / Regular Paint
Sealant Spray Paint (optional)
KEY PIN PDF TEMPLATE (found on the blog)
This fun tutorial link got submitted by Candice Ayala.com. Redo a foot stool and see the full tutorial through the link below!

Want to submit a tutorial? We would love to show it off! Read how!
---