Do your kids constantly outgrow their shirts and you are tired of buying new ones? Yeah, me too! lol…This DIY shows you how to make a larger shirt from two smaller ones. See the guest post on Rachel Rossi's blog, link below!
Make A Larger Shirt From Two Smaller Ones
Besides designing sewing patterns for sale and free ones, I absolutely love to refashion things. Especially my kids clothes! With two kids you might find yourself constantly buying new clothes for them because they outgrow them so fast, right? I'm in the same boat, that's why I recently made a detailed tutorial on how to make a larger shirt from two smaller ones.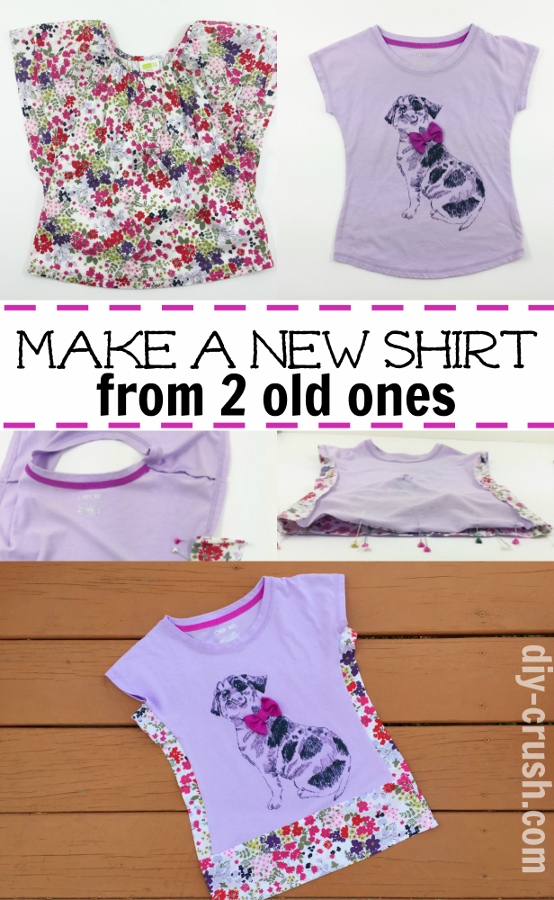 Ready to get started and save lots of money because you can reuse any outgrown clothing now?? Head over to Rachel's blog to see the full tutorial!
You need the following:
List of materials:
1x larger shirt to compare sizes
2x smaller shirts
Sewing machine
Serger optional
Cutting mat
Rotary cutter
Straight pins
Scissors
Enjoy blending shirts and share some pictures in our facebook group! We'd love to see them!
If you enjoyed this free tutorial 'how to add ruffles to a onesie', would you like us to email you when we have a new post up? You can choose what interests you! Then hop on the list by entering your email below! We promise, we only send you 1-2 emails per week!
We are linking up to some of these awesome blogs! Come over to our link party on Thursdays at 7pm EST!