One of my favorite materials for winter is Cuddle fabric! So warm and comfy! Today I have a Jester Cuddle Scarf With Pom Poms Tutorial for you! Sew one up for your girls and yourself!
This pretty Cuddle fabric is from Shannon Fabrics which I received a while ago and I finally found the perfect project for this print. It is the 'Cuddle Classics' in coral/breeze/cappucino. Available HERE.
>>Love scarf tutorials? You might like this one too.<<
⇓ – – – – – PIN THIS – – – – – ⇓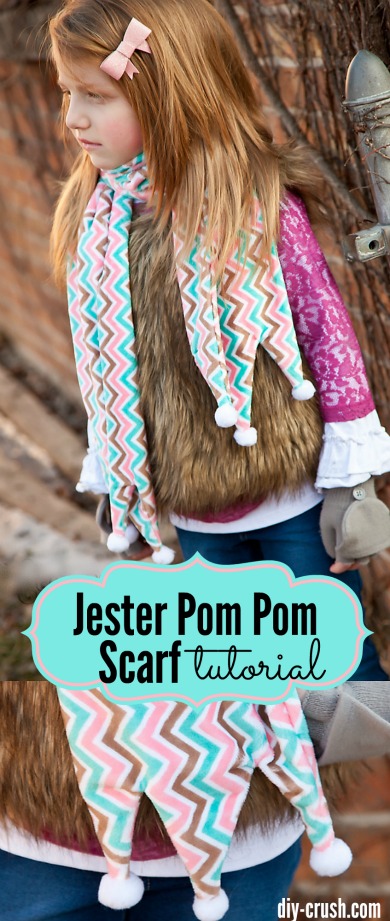 This scarf measures about 55″ long when finished. It's the perfect size for girls ages 4-16.
Jester Cuddle Scarf With Pom Poms Tutorial
Gather your materials:
cut one piece 19.5″ wide and across the entire width of your Cuddle fabric. Most measure about 58″ wide but your can be slightly wider
6 3/4-1″ round white pom poms (available at craft or fabric stores)
download the jester template —-> download
sewing machine
lip edge ruler
cutting mat
rotary cutter
straight pins
scissors
threaded hand sew needle
Follow this step by step tutorial: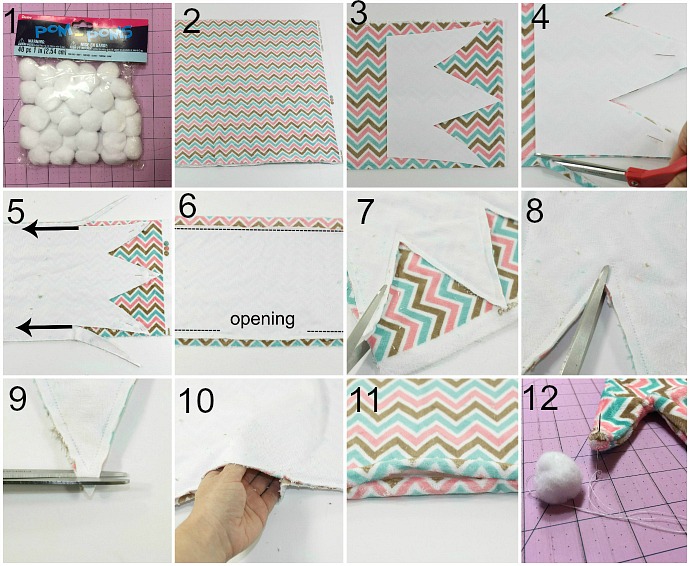 Have your pom poms ready.
This is your piece of fabric. Cut it in half before you begin.
Do not fold your fabric over. Pin the jester template onto the fabric at one side, reaching to right before the selvage starts.
Cut around the jester tip area. Repeat this step with the other side.
Place this scarf piece with right sides together, onto the remaining fabric strip and pin the sides with the jester tips to the fabric on the bottom. With your lip edge ruler and your rotary cutter trim off a straight line as shown in image.
Pin the top scarf layer to the uncut piece, leaving a 6″ opening in the center. Sew all the way around the cut top layer with the jester tips laying on the uncut bottom layer.
Now it's time to cut the jester tips out of the bottom layer. This method ensures an even outcome of the scarf.
Cut slits into the narrow areas to prevent bulk when turned around.
Trim off the jester tips.
Reach into the opening and carefully pull the scarf through.
Fold in the opening and pin in place. Sew opening closed with your machine or by hand using a slip stitch.
Last step is to hand sew each pom pom on. Ensure to stitch at least 10 times and double knot the thread before trimming off.
All done!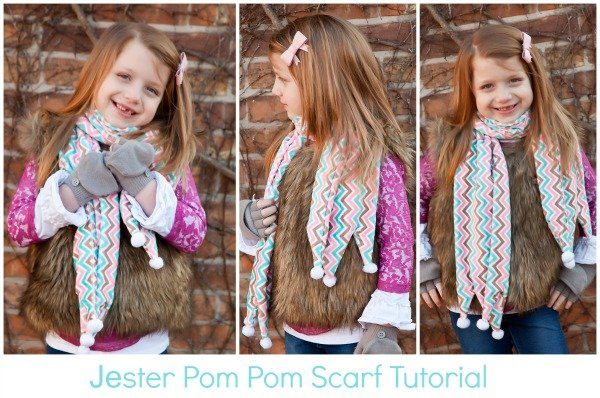 ---
If you liked this free scarf tutorial, would you like us to email you when we have a new post up?
You can choose what interests you! Then hop on the list by entering your email on the sidebar!
We are linking up to some of these awesome blogs! Check them out to find more amazing DIY inspiration and come over to our link party on Thursdays at 7pm EST!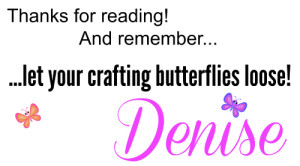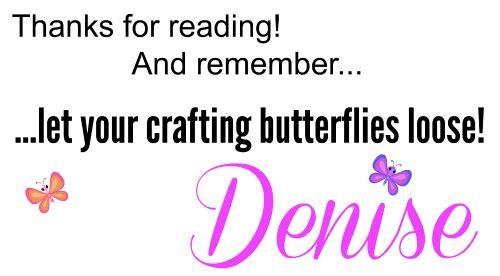 Hi! I'm a craft & sewing loving mom of 4 (+ 3 dogs). When I am not crafting or sewing, you can find me playing with my kids and dogs! I am a slow cooker & coffee addict. My favorite color is any color and I have a degree in business management. My 24/7 job is DIY Crush and Whimsy Couture, besides being a mom. Hope to inspire you to DIY with me!