Sewing pants can actually be very easy if you pick the right pattern. Watch how to sew pants in this short video. For my kids I tend to just whip them up in bulk because kids wear them out on a regular basis so I need a quick and simple pattern. For my daughter I love slightly flared pants. See this video tutorial how I make them!
How To Sew Pants
For today's tutorial I am using my own pattern, the Skinny Flared Pants pattern, which I made a while back to fit my very skinny daughter. Although I don't like too skinny pants that fit like leggings so I made this pattern still loose enough to not look skin tight and of course fit to use for woven materials like cotton or corduroy which is great for colder months.
⇓- – – – – – – – PIN THIS – – – – – – – – – ⇓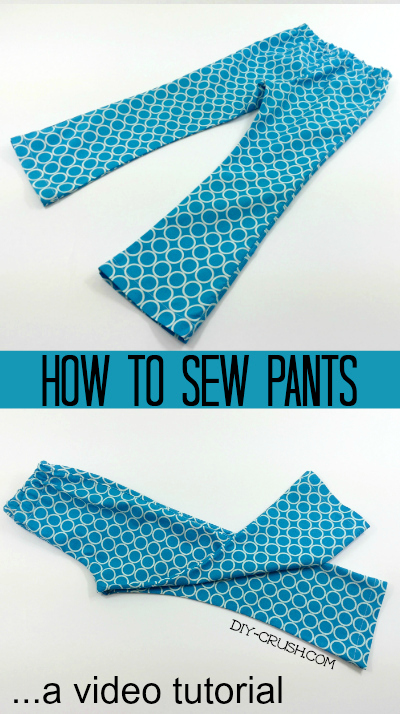 The Pattern Details
The Skinny Flared Pants pattern has a side seam to achieve the tailored fit and I love how the top stitching adds to the simple look. The rise is slightly higher in the back and lower in the front.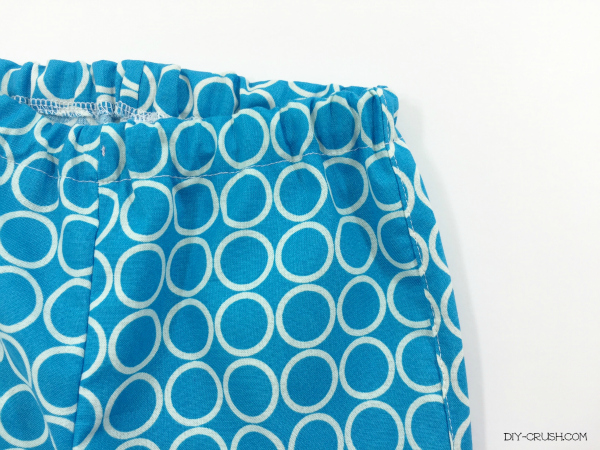 Other suitable materials for these pants are
woven cotton fabric
baby whale corduroy
lightweight denim
crushed panne
velvet
interlock knit fabric
fleece
I personally love them in light weight materials best. The fit is great for all other fabrics too. I have even made them using sateen once before. That was for a costume! I didn't top stitch the side seams though to prevent it from appearing bulky or wavy.
These pants are also cute made into capris. The tutorial contains information on how to shorten them.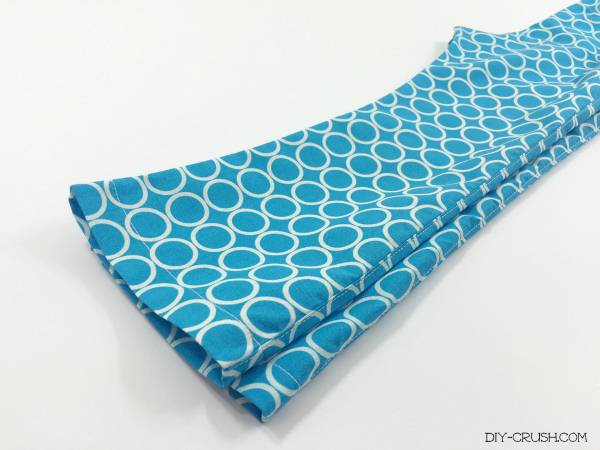 The fit is great and allows for moving room even when made with non-stretchy fabric.