Learn how to sew knit fabric perfectly. Most of our garments are made from knit fabric because it's stretchy, form fitting, and much more forgiving in terms of sizing. However a lot of sewists shy away from sewing their own knit garments because this fabric can be tricky to sew.

How To Sew Knit Fabric Perfectly
It can stretch out of shape, stitching can snap or holes can form. But no fear– these 10 must-know tips take all the pain out of sewing knits and make it just as easy as any other fabric!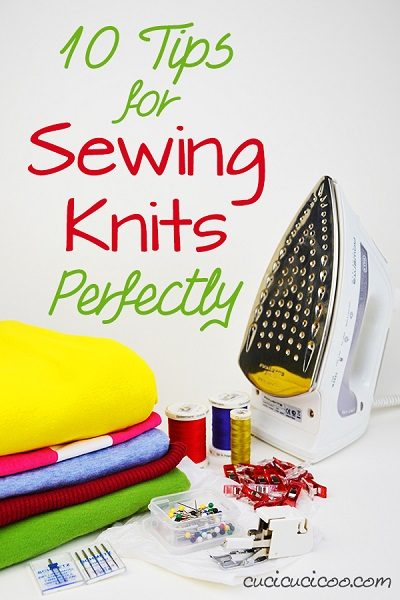 Ready to get started sewing with knit fabric? Check out Lisa's post today! This post was submitted by Cucicucicoo:


If you like this project, you might be interested in our Sewing Category! <====== click this link!
Are you interested in submitting your own DIY projects such as sewing, crochet, quilting, recipes or other helpful do-it-yourself tips? Hop over HERE to submit your projects!
---
I hope you will enjoy using this tutorial and would like to invite you to subscribe to my posts.
Hi! I'm a craft & sewing loving mom of 4 (+ 3 dogs). When I am not crafting or sewing, you can find me playing with my kids and dogs! I am a slow cooker & coffee addict. My favorite color is any color and I have a degree in business management. My 24/7 job is DIY Crush and Whimsy Couture, besides being a mom. Hope to inspire you to DIY with me!