Once done, this is how the stitches look like now: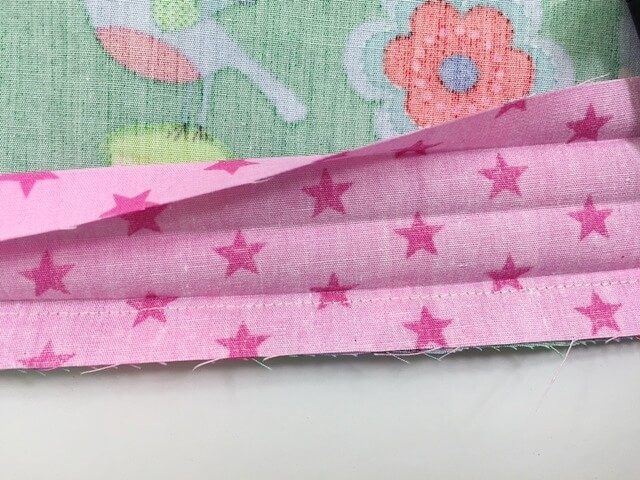 Step 5: This step is not mandatory although I like to reduce some bulk by trimming off about half of the just sewn seam allowance. This will come in handy when sewing with knits as knit fabric is much thicker and reducing the seam allowance will help to get a nicer finish.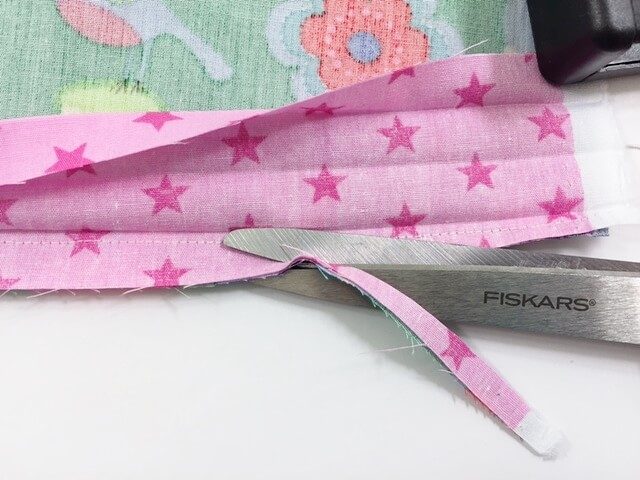 Step 6: Now the fun party comes! Flip your fabric over and fold the bias tape around the bottom edge towards the front. You will now be encasing the raw edges. Pin the bias tape in place and at the same time, cover the stitches. So fold slightly over the stitches.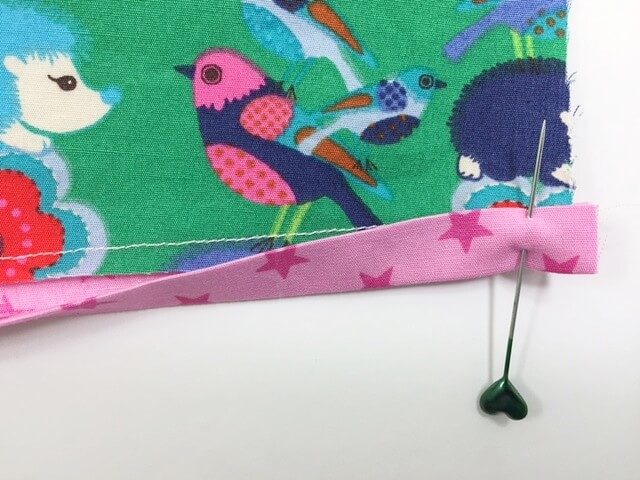 Step 7: Continue to pin the entire area and straight stitch along the upper folded edge of the bias tape.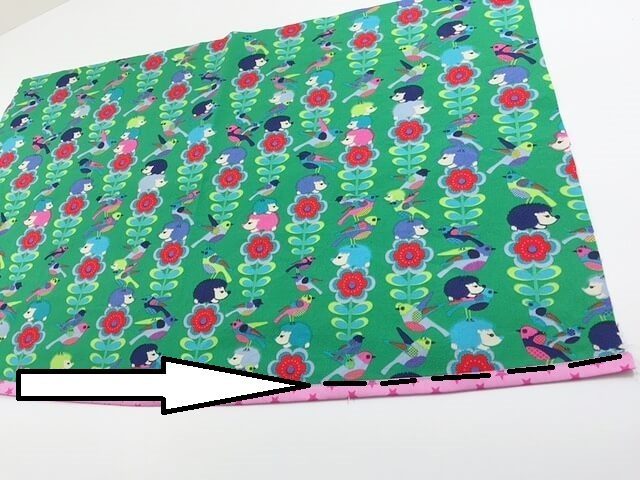 All done!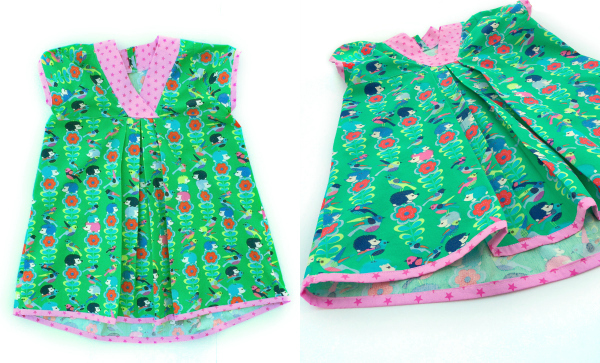 If you will be sewing bias tape soon, share some pictures in our facebook group! We'd love to see them!