This is how the neckline looks so far. Now it's time to flip it to the right side.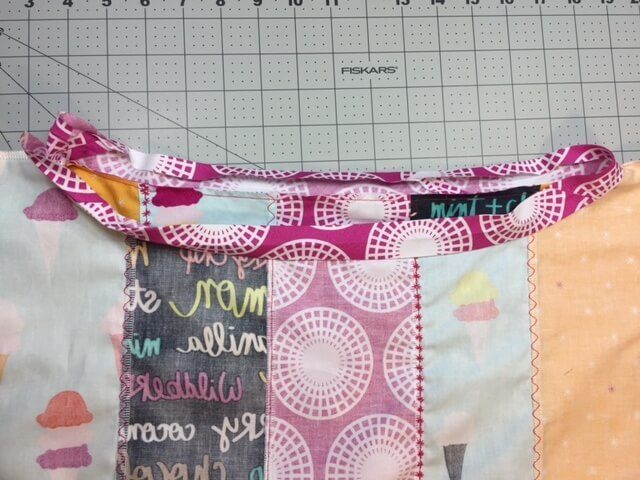 Place a straight pin (I'm enjoying my sweet [eafl id=15027 name="heart shaped pins" text="heart shaped pins"]) at one of the shoulder seams.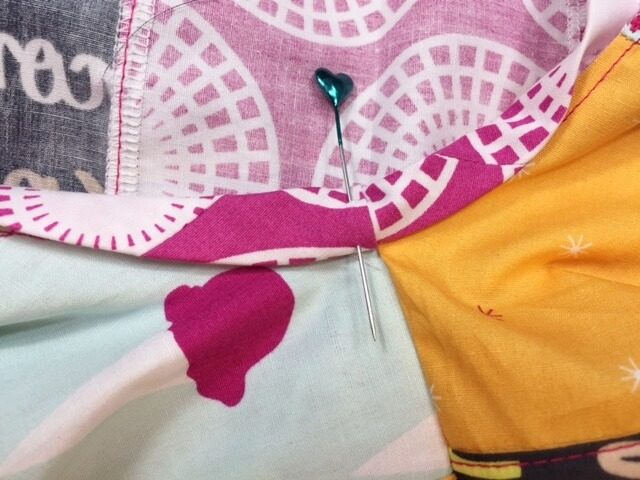 Continue pinning the neckline. Be sure to keep the binding as straight as possible without having waves occur.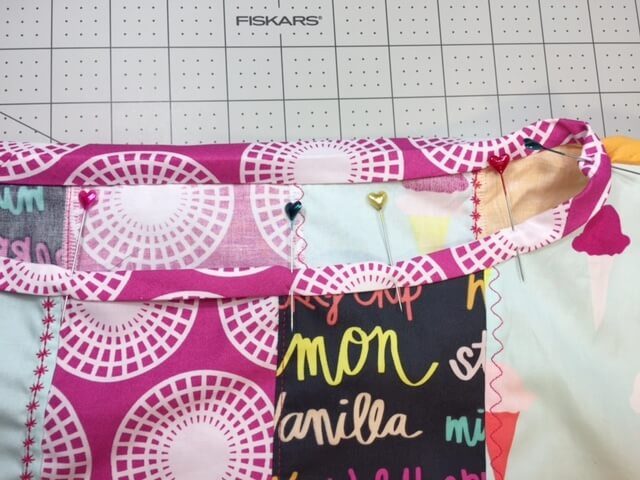 Sew the binding along the inner folded edge with a 1/8″ seam allowance. Don't close the opening which overlaps at one shoulder seam.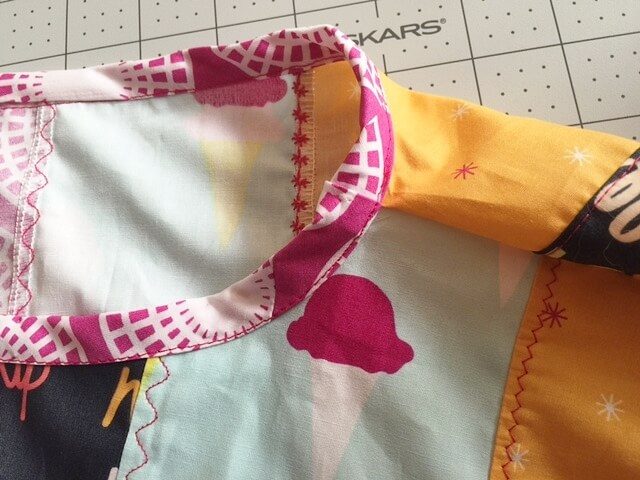 Cut a piece of band elastic small enough to fit into the casing which is 1/4″. As for lengths you can use any peasant dress pattern's elastic chart. For my size 10 I cut my elastic to 19″. Secure a safety pin to the elastic and insert it into the casing.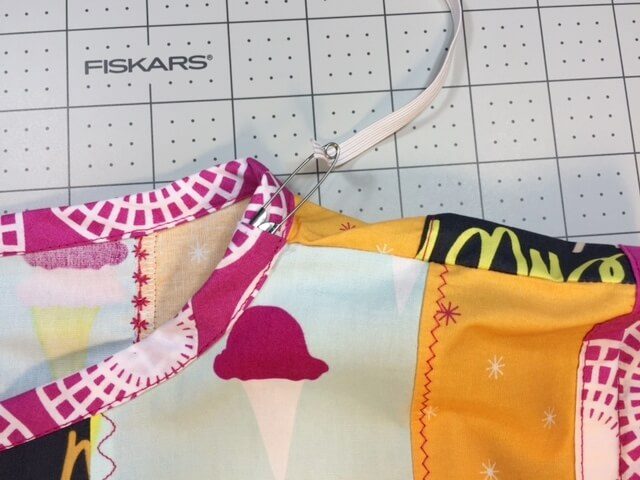 Once both ends of the elastic meet, overlap 1/2″ and hand stitch together several times. Now all is left is a tiny overlapping opening which can be pushed flat and left as is or you can also stitch it closed.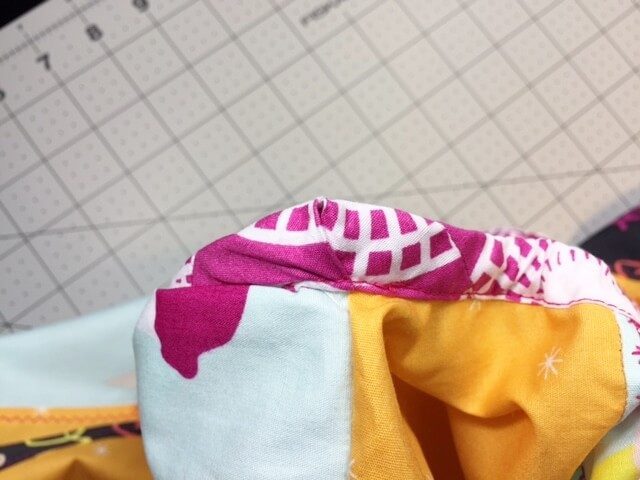 Finish the armholes and bottom hem in the same fashion but without adding elastic. Finish the dress by sewing the sides and you are done! I hope you enjoyed this tutorial on how to sew a stripwork dress!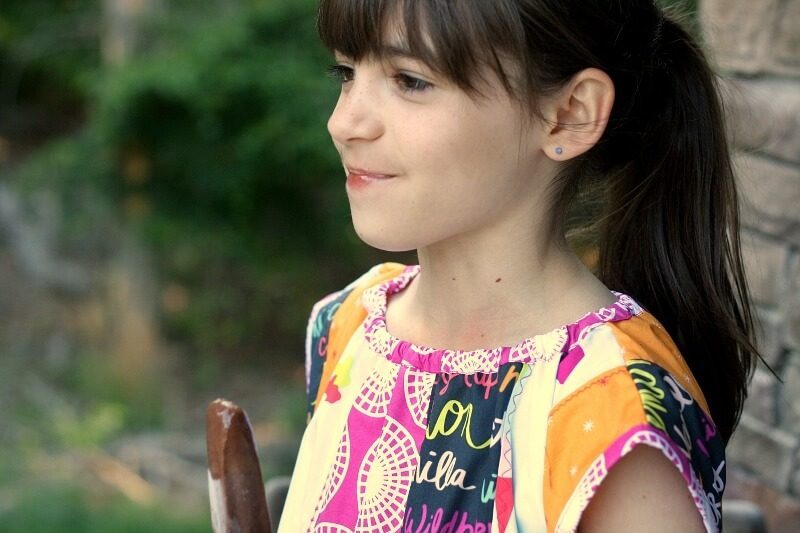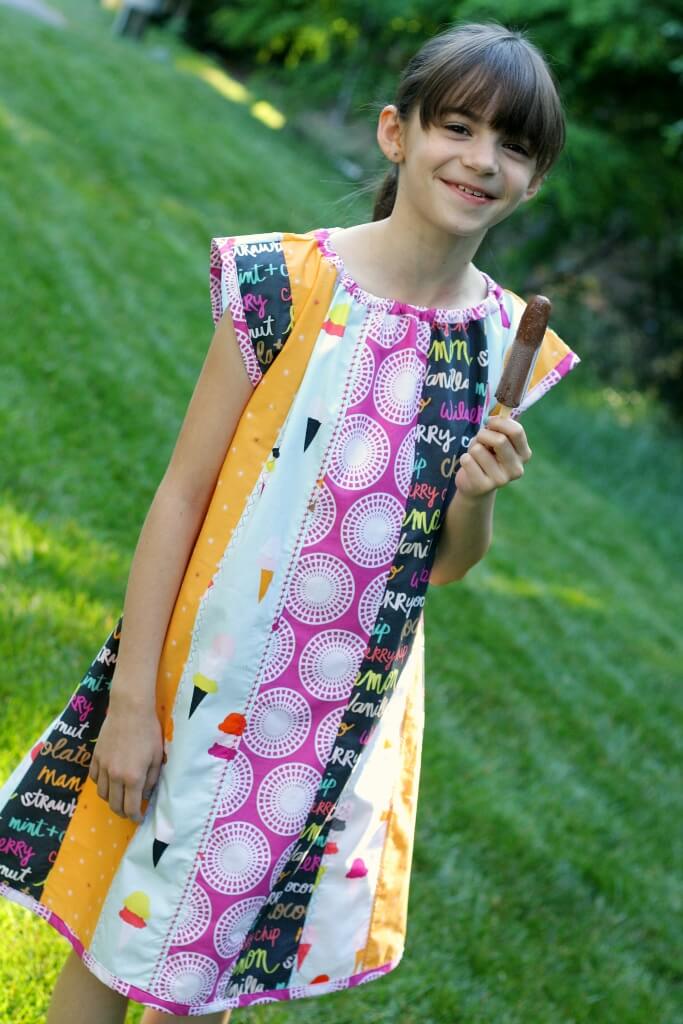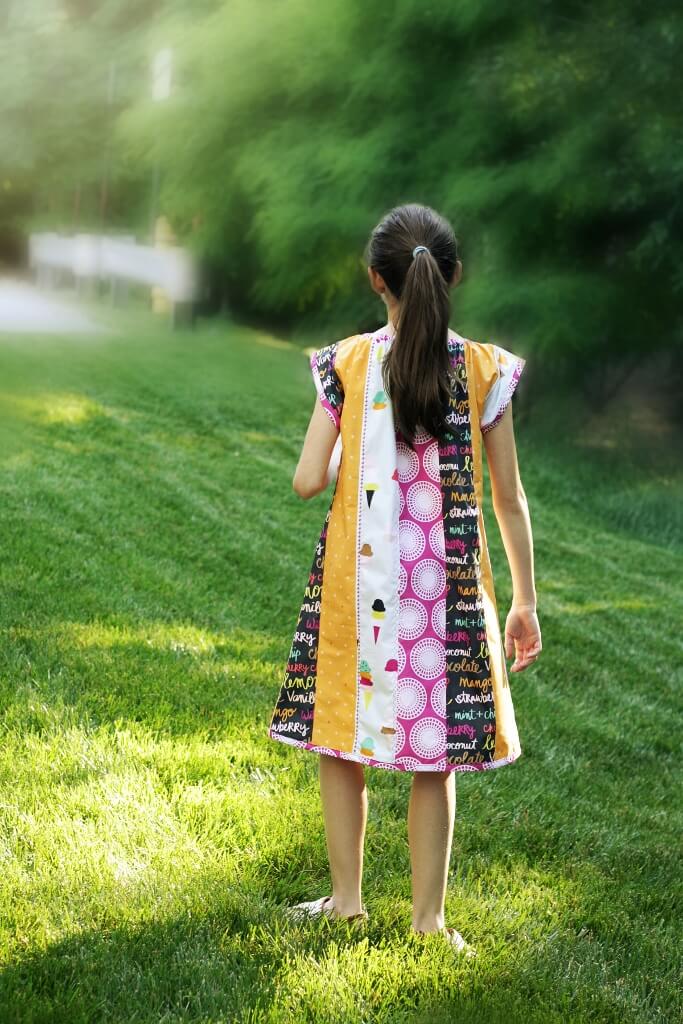 If you will be sewing a stripwork dress pattern, share some pictures in our facebook group!
We'd love to see them!