A free PDF sewing pattern and tutorial for a cute little fabric marble maze toy for kids. Learn how to sew a marble maze. It's made from fabric and fleece scraps and it's so easy to make.

How To Sew A Marble Maze – DIY Toy Gifts for Kids
A perfect Christmas stocking stuffer and birthday gift. Useful to have on road trips. Or a great toy to keep in your purse for when you go to the doctor, or another place where you'd like your child (or grandchild) sit still for some time.
A great DIY present for kids that's easy and quick to make. Download your free pattern now!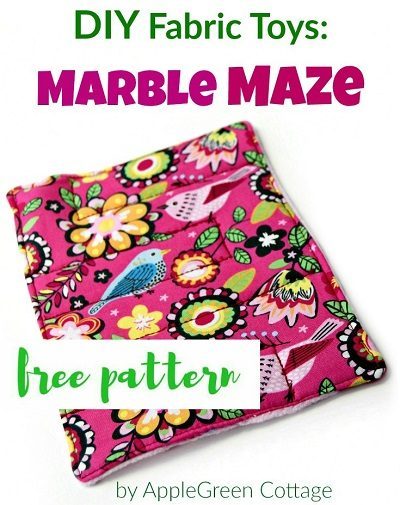 Materials needed:
scrap fabric
interfacing
sewing machine
…..see the rest on Damjana's blog!
Ready to learn how to sew a marble maze? Check out Damjana's post today! This post was submitted by Apple Green Cottage:


Are you interested in submitting your own DIY projects such as sewing, crochet, quilting, recipes or other helpful do-it-yourself tips? Hop over HERE to submit your projects!
---
I hope you will enjoy using this tutorial and would like to invite you to subscribe to my posts!