Here is how to make a circle skirt without zipper the easy way. Don't be afraid of sewing zippers! This tutorial shows you how easy it can be. You will want to make zippered circle skirts from now on. Check it out and pin for later.
How To Make A Circle Skirt Without Zipper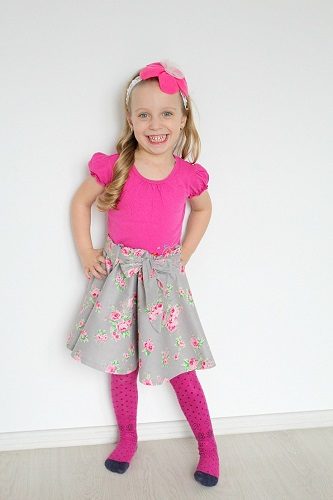 To make this circle skirt, you need the following:
Materials:
1 yard of fabric
wide elastic
measuring tape
pins
iron
…..
See the rest of the needed materials at the blog!
——————
Want to make a circle skirt yourself? Check out the full tutorial, submitted by Creative Homemaking:


Are you interested in submitting your own DIY projects such as sewing, crochet, cross stitch, quilting, recipes or other helpful do-it-yourself tips? Hop over HERE to submit your projects!
—-
Enjoy making circle skirts and share some pictures in our facebook group! We'd love to see them!
If you enjoyed this free tutorial how to make a circle skirt without zipper', would you like us to email you when we have a new post up? You can choose what interests you! Then hop on the list by entering your email on the sidebar!